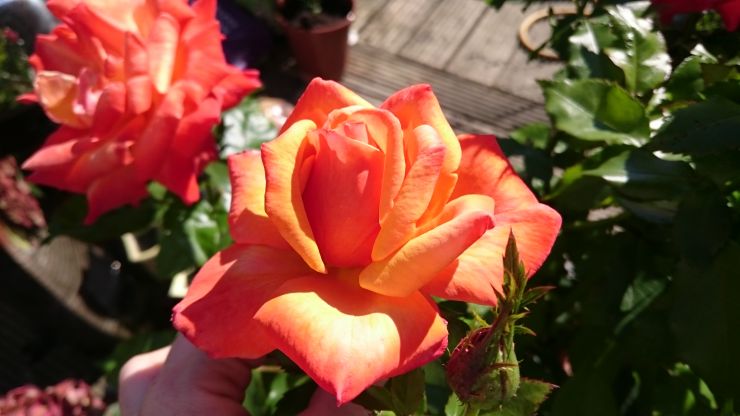 As per say I am not a girly girly Girl who likes her cut Flowers being offered as a whim of being wooed for a moment. However I must confess that flowers have been very much part of my life.
There was of course the little Lily of the Valley bunch offered on the first of May. No one can say no to that. Then when my Father worked to restore the Queen Mary 2, he couldn't attend to one of my Birthdays instead he sent a large Bouquet of Flowers. They were ever so BEAutiful. I remember the orange specked with black Tiger Lilies.
Many Valentine days away, you do have your glut of cut Red Roses. You do like them but... The Man who stole my heart on a Valentine Day brought me the Root of a Rose which was called 'Remember Me'. It is a Tea Rose which had the colour of the Yellow and Apricot Roses my Father used to grow. That Man is still with me today more than a decade later.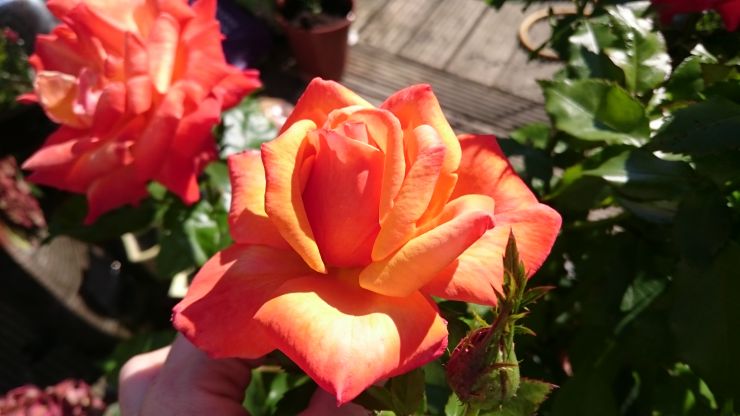 It was a Root not a Cut Rose. Therefore you can watch it blossom year after year.
Anyhow I was more inclined to grow green Plants and Veg rather than Flowers most of my life. It did change when my Man walked into my life... For some reason outside of my understanding but which could be resumed to a four letters word starting by L. So all sort of Roses started to flourish within our Garden.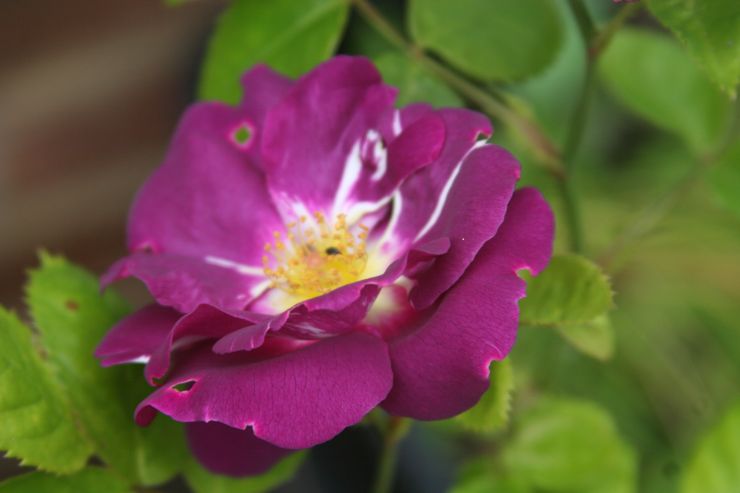 Rhapsody in Blue Roses from our Garden.
However apart from Roses, my first go at growing Flowers was with Fuchsia. I love them so much that I was collecting an entire variety of them. It was as per say my Dada, my Hobby. But lack of mobility took hold of me and watering the Garden became a struggle. However I always get myself one just the one for the hanging basket to cheer things up a little.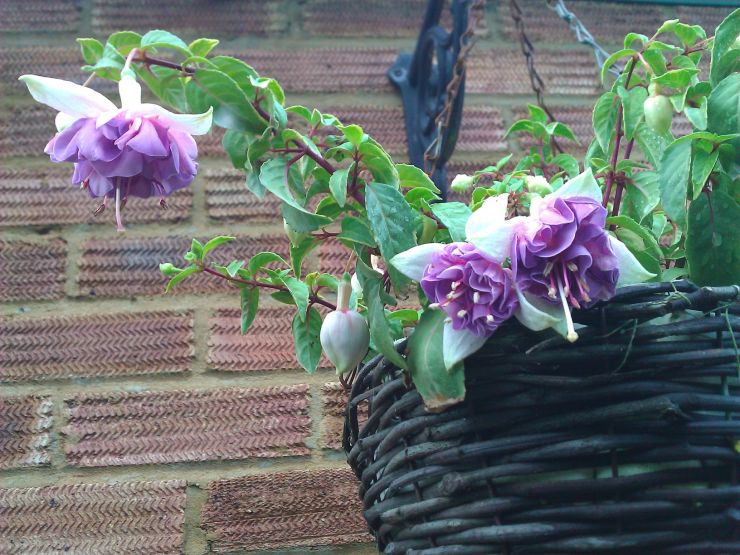 Delta Sarah Fuchsia in my hanging Basket.
Dare I say that growing Flowers is like a contagious illness of some sort and when you get the bug, you do get the bug for good. But also flowers are good to attract Bees and Pollinators which are very useful for everyone from a London Garden to a Field nearby.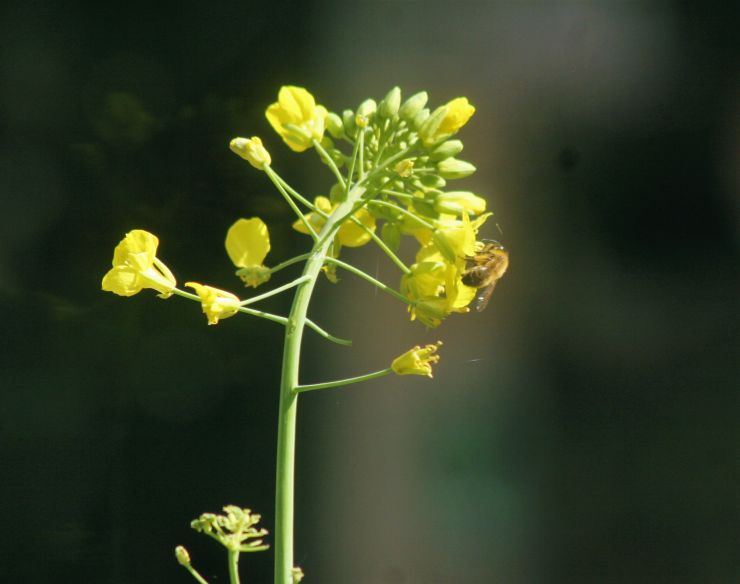 Our humble Honey Bees having a go at our Flowers.
There is another thing which I am actually not taking very seriously and religiously like vows: I always try to have a set colour scheme for every year. I had one, one year full of Yellows, White and Apricots Flowers, but I can tell you it was dashed with lots of Blues and Purples like a Claude Monet Painting.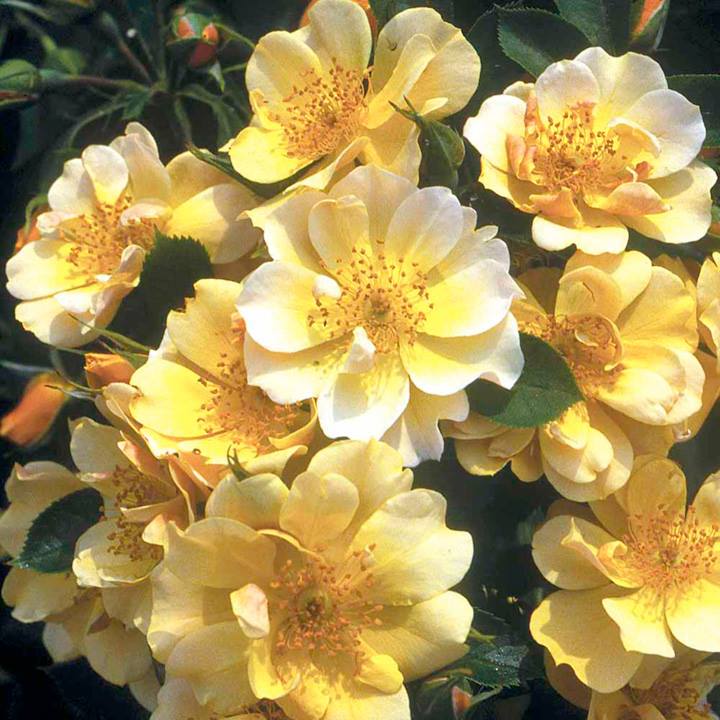 Our Happy Day Roses. A happy bunch if I may say every Summer.
And here comes the big dash of Blue. I must say, confess I do like Blue, Purples and near Black Flowers just as well. So my Garden is a bit messy and brash colour wise: Yellows, Blues and Reds: The primary Colours. This is quite a Palette for a gardener. This is when you want to sing 'I got Life' from Hair.
I got Life. From Hair the movie.
For the near Black Flowers, it is a little Wank Wank of mine, by that I mean a Pleasure. From a Black Tulip to a Black Iris, I enjoy watching them as much as talking about them. They are a fancy I must confess. But it is a fancy grabbed by others seeing my Flowers.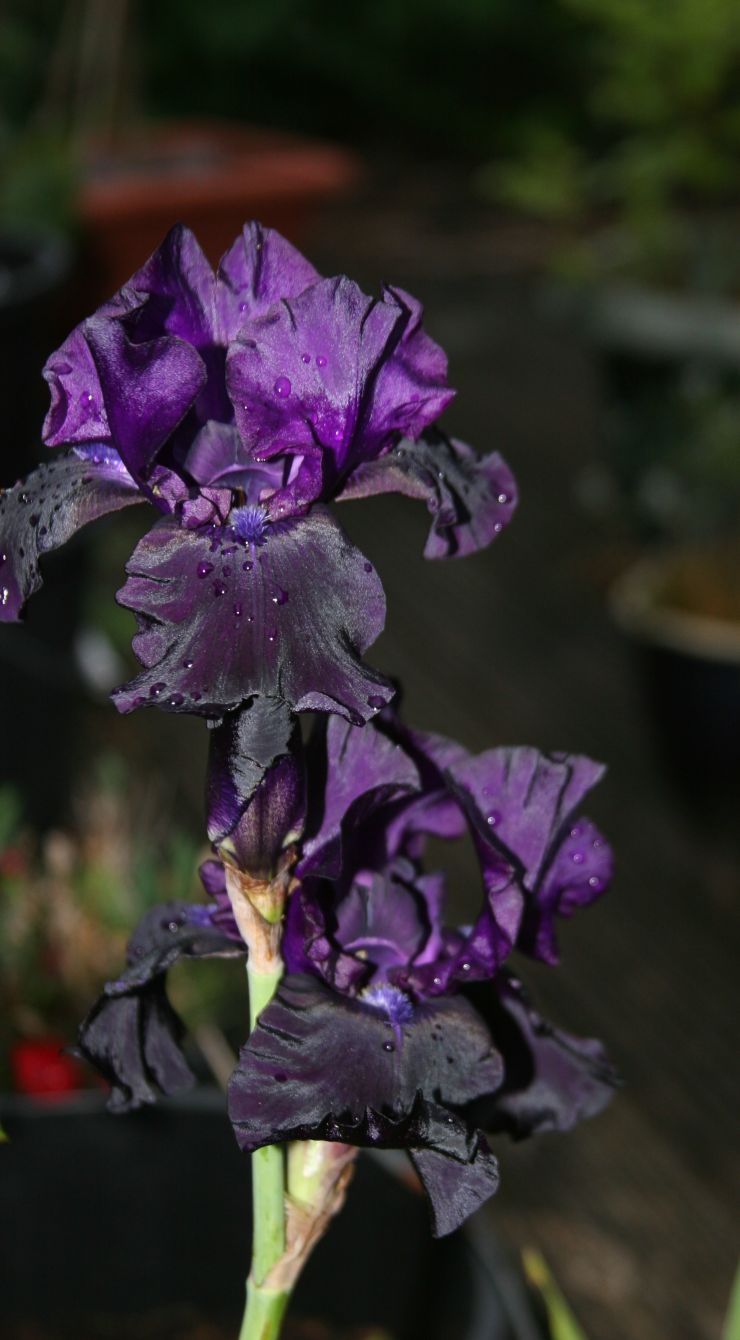 Black Dragon Iris: a Magnificent Flower under the London Drizzle at night.
We also have Black Parrot Tulips. It is a fancy of mine since I saw in my childhood the Film 'La Tulipe Noire' with Alain Delon. A Cape et d'épée the French way. You know a well meaning Rebel against the ploundering Aristocrats leaving his signature with a Black Tulip... Calling his White Stallion 'Voltaire' just by a whistle with his fingers...
Our Black Tulips in our Garden...