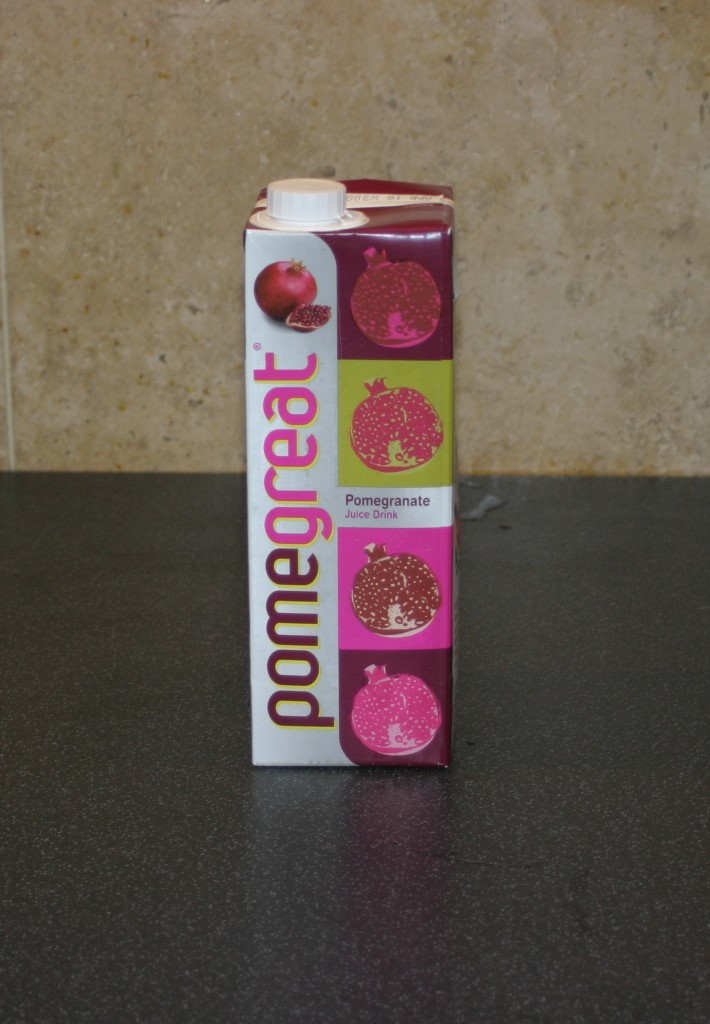 When it comes to Juices, I must say I am a bit of a classic old girl who does absolutely like Apple Juice (not cloudy though) and Orange Juice but with no bits in it.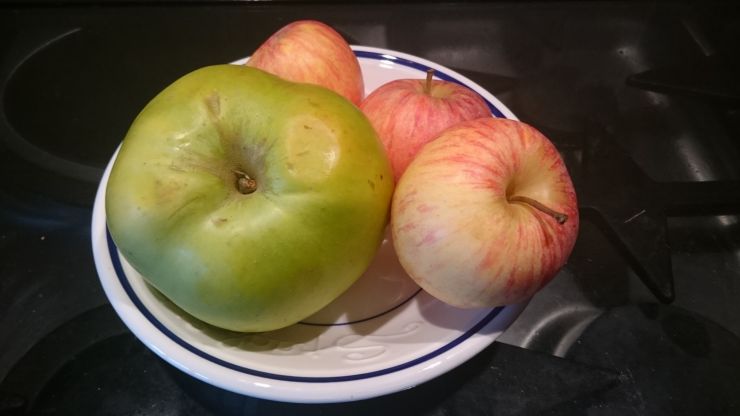 Apples always do get my vote maybe because I come from Normandy...
However I tend to prefer Juices a little tart and sharp rather than too sweet as a general rule of thumb. It leads to interesting discovery on the Market shelves and stalls, I must admit, and some to re-create at Home to see if you can gather the same taste you liked.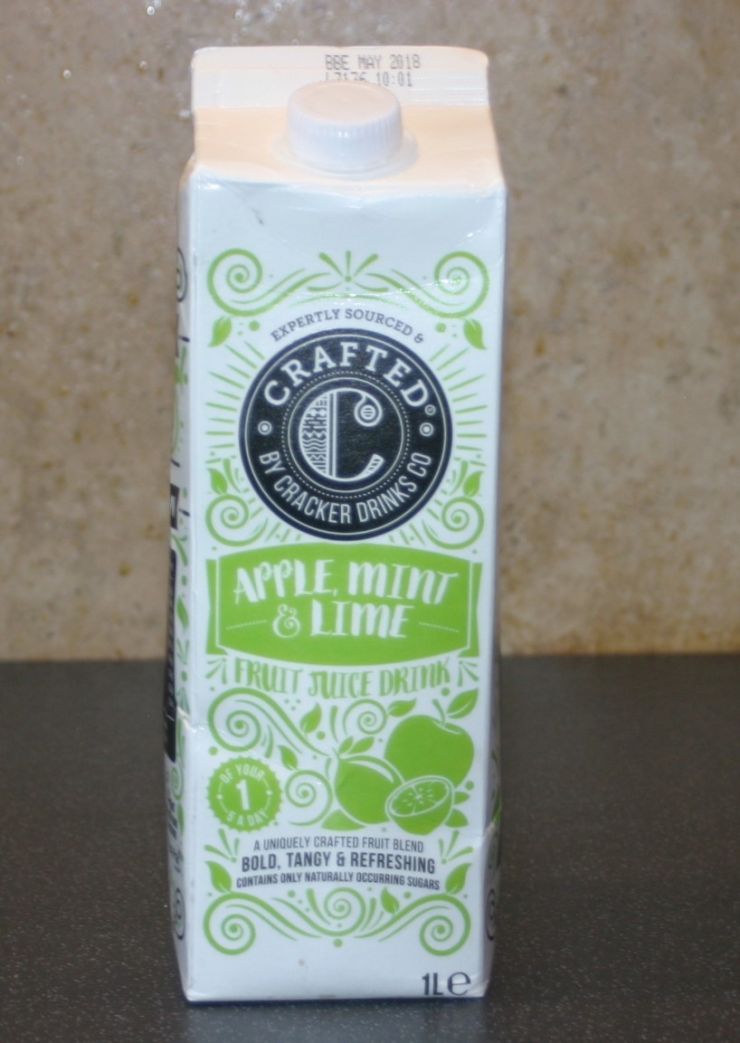 Surprisingly a very delicious combo which is so very refreshing in Summer.
Juices do remind me of my childhood when we were going into a little Beach Hut to have some Moules Mariniére and Chips. The Ginger Lady who owned it was a force to reckon with she served so many in the Summer season on her own it was unbelievable. She also never got an order wrong. She was reknown for her handmade Chips which she did litteraly before our eyes. Unfortunately She did pass away and her Beach Hut which had an incredible view upon the Channel got sold out by her children. The new owners were not hygienic food wise and the little Beach Hut restaurant had to close down. A crying shame that her legacy was not sustained. Anyhow to go back to the juices, at the height of Summer we were looking forward to go there and ordering a juice was part of the pleasure. For my sister it was always a Mentalo (which means Mint with Water), for me it was always a Grenadine (Pomegranate Juice) and for my Brother it was a Coca Cola.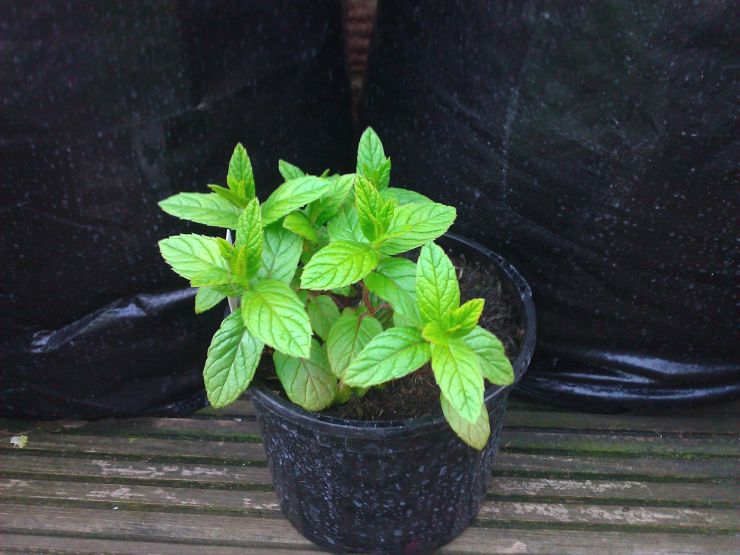 Spearmint grown in the Garden: a Refreshing Herbs for Drinks.
Now there is not only Fruit Juices. I discovered Vegetables Juices later in life. First I discovered the Juice called V8 which is a combination of Veg which I loved. Then I went to try Beetroot Juice. It does make you pee purple so in the hospital the following day when they asked me to give them a pee sample I must confess it was a little embarrasingly funny... But I do like Beetroot Juice I am afraid.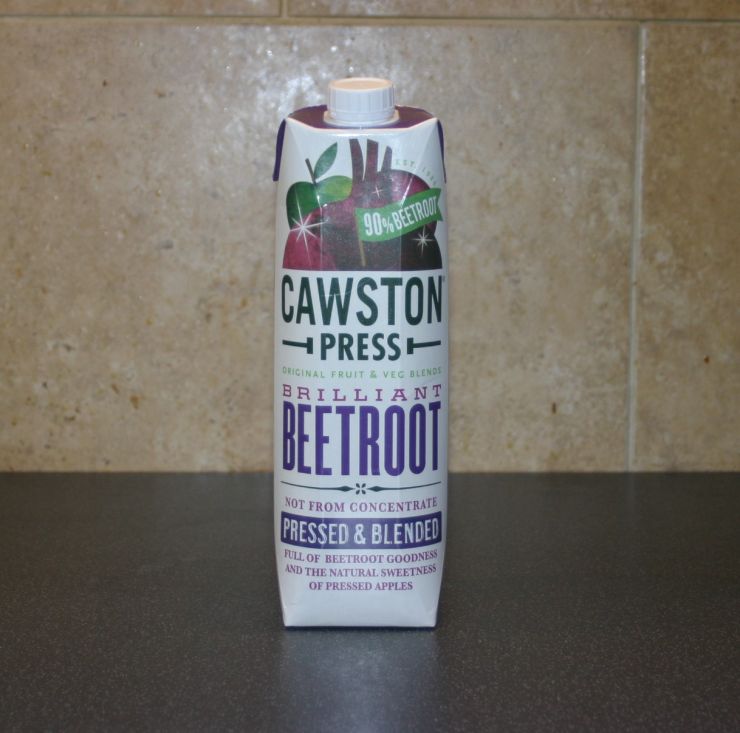 90% Beetroot= Purple Pee: Think before you have to go to hospital the following day for it can confuse Doctors and Nurses.
Carrot Juice does make it on the list on my favourite Veg Juices. Then in a strong position is Tomato Juice which I love a lot, and not only because of it being the main ingredient of a Bloody Mary. It is not why I grow Tomatoes honestly.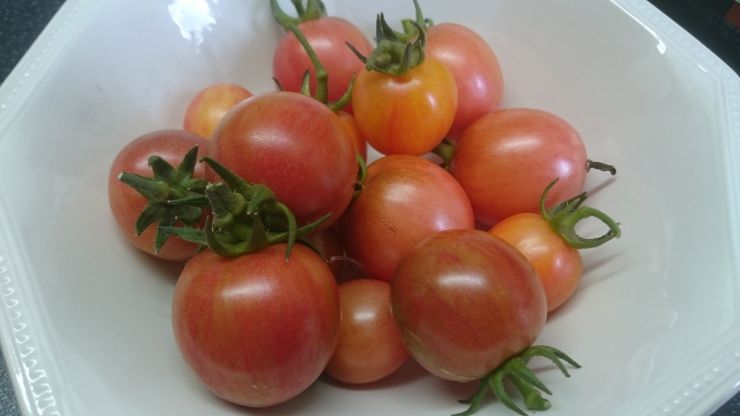 Bumblebee Tomatoes from the Garden, ready to make a little Bloody Mary at the end of a Summer.
And of course we mustn't forget the good old zesty Lemonade. Summertime will not be the same without it. It just would be a crying shame.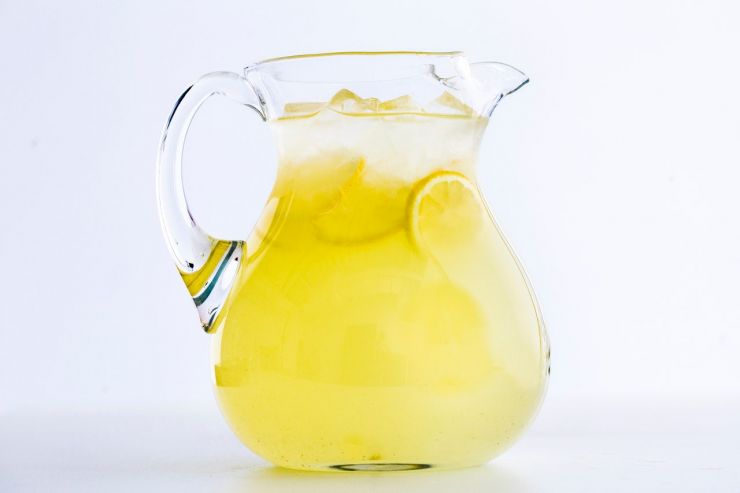 The Zingy Lemonade.