News
It is all about what's been cooking on the hob and what's been growing in the pots. It gives updates about projects and their outcomes. Just follow the links to know more.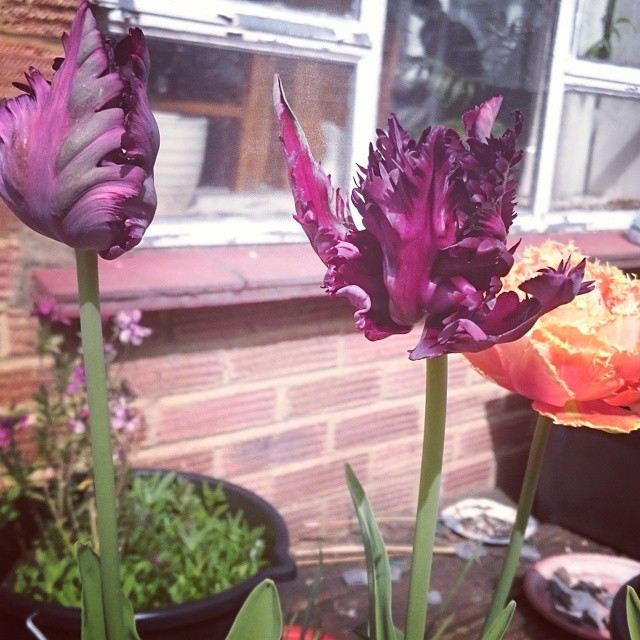 Black Parrot Tulips.
Welcome to this News Blog. It is fairly informal just like me.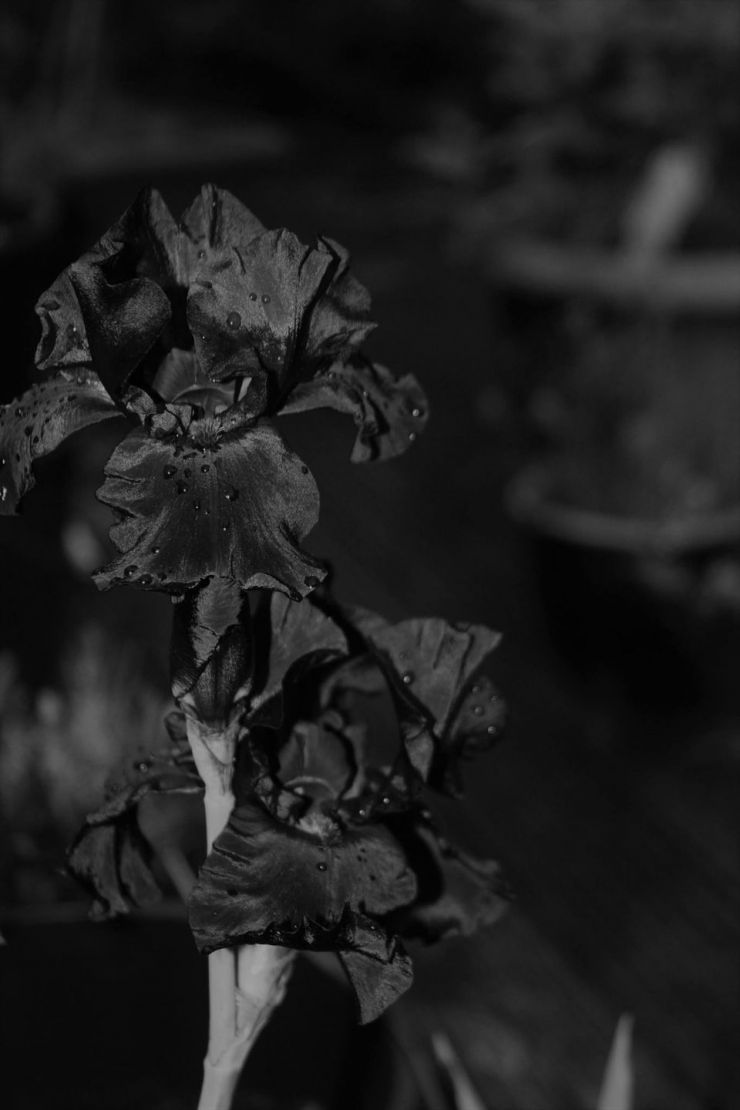 Saturday 20th of November 2021. (Pic of today: My Black Dragon Iris)
The sky is high but the light is grey. The temperature is relatively mild as we come near the Winter: 10 degree Celcius is decent. It is a tad chilly but not that cold. The fact that there is neither wind or rain does help.
The project for today is to start planting seeds for next year. Now some seeds are out of date but this trial, small trial, is to check if the Best Before Date on a Packet of Seeds can be, not challenged as per say, but somehow unvalid by the strength of life of a Seed. A Judean Date Palm Seed found in an Archaelogical site, the Ancient Palace of Herod, dating back from 2000 years ago approximately did successfuly grow when planted nowadays.
So of course I was wondering if my bank of seeds where some are out of date could possibly grow a few years later... Time will tell the Tale.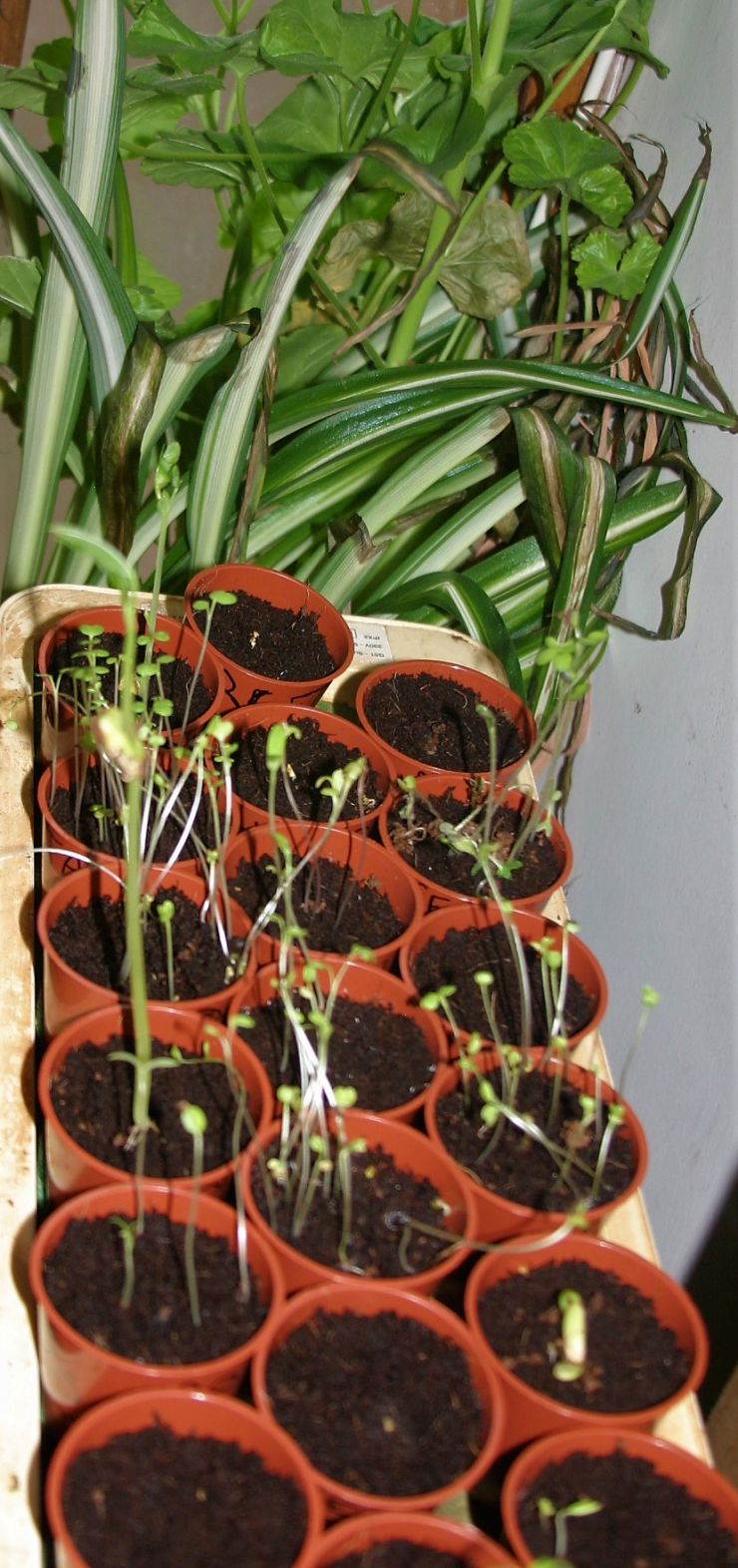 The first of the Out of Date Seeds experiment showing up after a week.
Thursday 02 of December 2021,
I am happy to say that the Seeds experiment is doing something. I will not jump to conclusion that out of date Seeds can be prosperous and viable but so far so good. The Mustard was the first to show up the White one and the Yellow one. Then it was the turn of the Rocket followed closely by the Curly Kale. The Peas and the Dwarf French Beans were not long afterwards showing their heads.
What was also rather exciting was to see the entire selection of tomatoes growing. I never expected that so if they do well and survive we have the potential of having Russian Black Beefsteak Tomatoes, San Marzano ones, Moneymakers ones, and Sant Orange ones which are Orange Plum Tomatoes.
We also have a fanciful variagated Courgette popping up. Last but not least we have two Peruvian Lemon Drops Chillies which appeared a couple of days ago. We do love those Chillies, they are not too spicy but not too mild either. Shall we say they are of the right balance for us.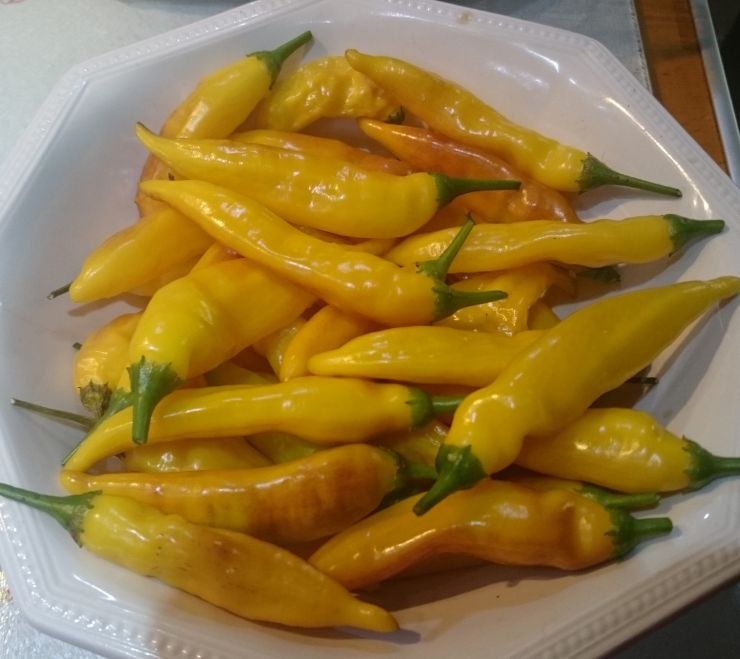 One of our Harvest of Lemon Drop Chillies. (2017)
Sunday 05 of December 2021.
Just planted my new Tulips 'Orange van Eijk'. I have absolutely no idea if they will grow and blossom in 2022 or in 2023. However, whatever they choose to do I am looking forward to them. They will may be add a bit of brash colour in the Garden but I have a fancy to go for a palette of Purple, Green, Orange, White and Black this coming year for the flowers. But knowing me I always change my mind on a last minute 'Coup de Coeur' and then the Garden becomes a big Patchwork which nonetheless is messily vibrant with colours. Those below were my fringed Orange Parrot Tulips which were beautiful next to my Black Tulips.