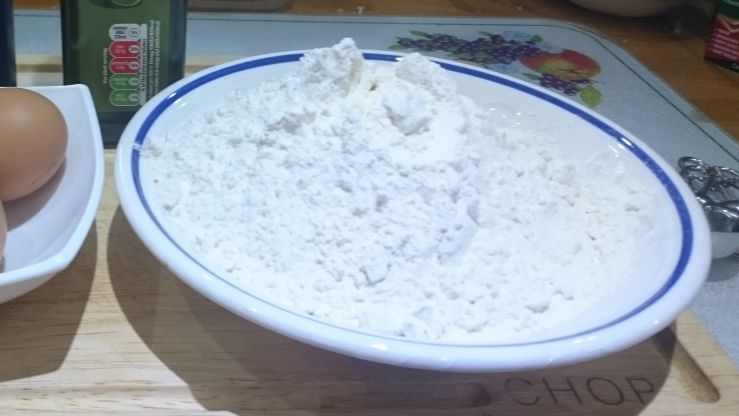 Flour, one of the most needed Baking ingredients.
If you have a sweet tooth or like me your partner have a sweet tooth, it is important to have a cupboard full of Baking ingredients.
I dare to confess than a main ingredient for me is flour for multiple reasons: It could be for making a Cake, for doing a Pastry or making a Batter. But also it could be to Pané something from Meat to Veg passing by Fish.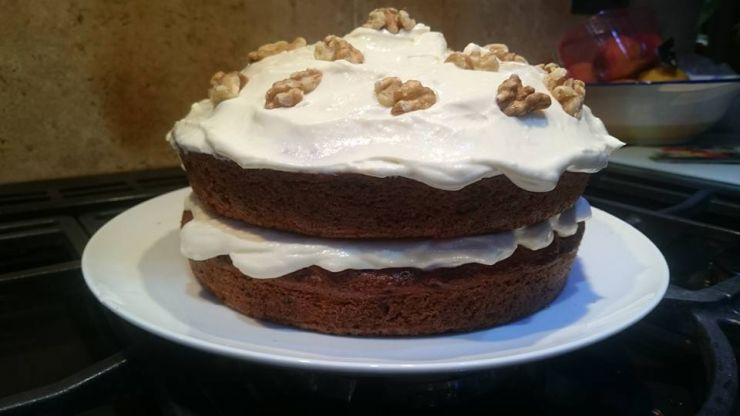 Home Made Carrot and Walnuts Cake.
It is ever so satisfying to please someone with a lovely cake or nice Muffins, or Brownies, or Biscuits. The list is long. But also there is a sense of sensation or a moment when you pull your creation out of the oven, may it be for a Birthday, a Celebration, Tea Time, a Feast, a Party.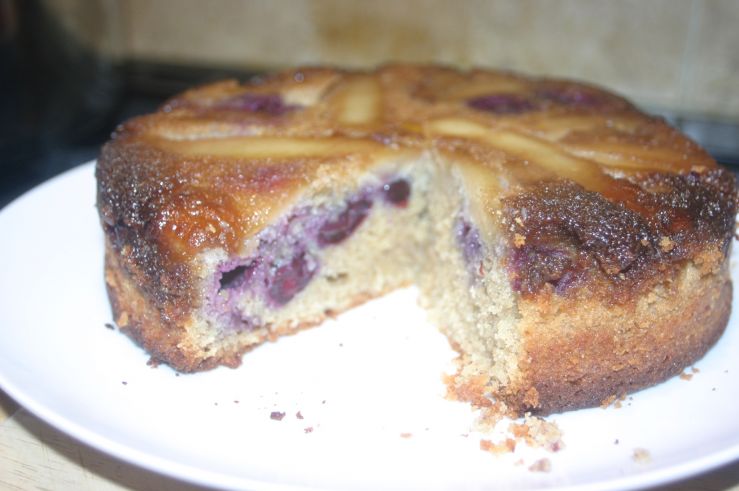 Pear and Blueberry Upside Down Cake.
So I like storing lots of different Flours but it is the same for Eggs because my Egg Basket is always full. Brown Eggs, White Eggs, Quail Eggs, Duck Eggs... It is ever so usefull to have Eggs in the house when you want to bake something especialy if it will be a Meringue Pie.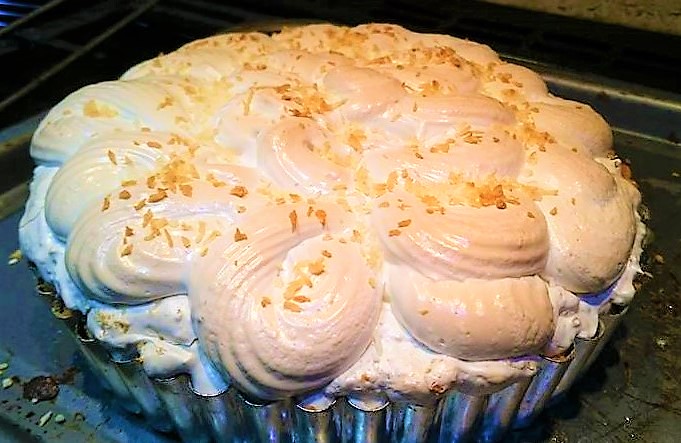 Key Lime Meringue Pie. The Man did enjoy it and it didn't last long.
We established that Eggs were a must, however for anyone who prefers not using Eggs, you have perfectly good substitute for them nowadays. For myself I am a good old fashion girl who loved getting fresh Eggs with my Ma on holiday in the farm next to the Sheep farm of my Uncle Charles and Aunty Bernadette.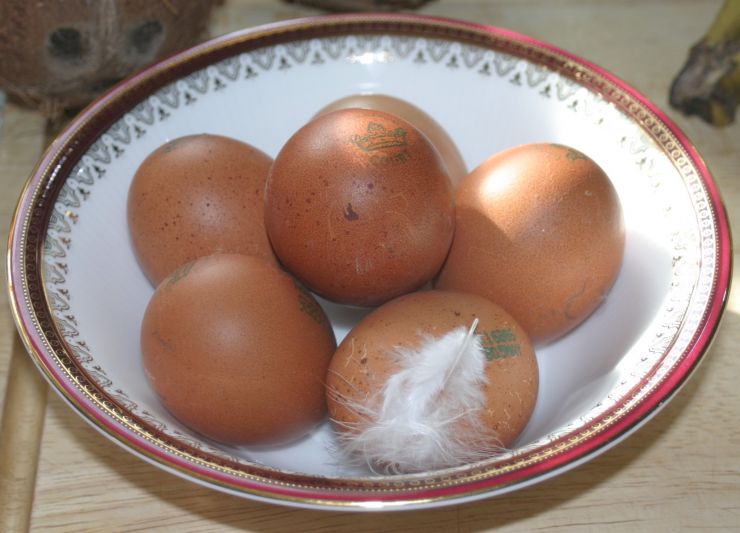 Brownford Eggs.
There are plenty of other ingredients used for Baking, like different kind of Butters, like Baking Powder, like the different kinds of Sugars, like the Dried Fruits and Spices, like the Fresh Fruits, Vanilla and Chocolate. The World of Baking is a big wide one Ingredients wise.