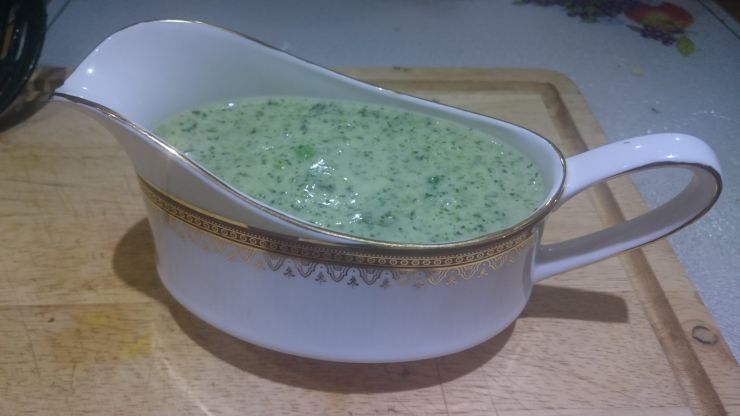 Watercress Sauce.
Like most of us, I mainly do buy my Sauces and Dips pre-made because it is fast and convenient especially during busy times. However I enjoy doing my own Home Made Sauces and Dips whenever I can. The trick is when you have time to prepare some to store or to do them in advance before a big Dinner or Party. The first Dip I ever made was age 20, it was a very refreshing Tzatziki. Simple, refreshing and served to three Children who enjoyed it as they dipped their Pitta Breads into it and all their Crudités, from Carrots Batons, to Celery passing by tenderstem Broccoli and Sweet Bell Peppers 'Batons' and Cucumber ones.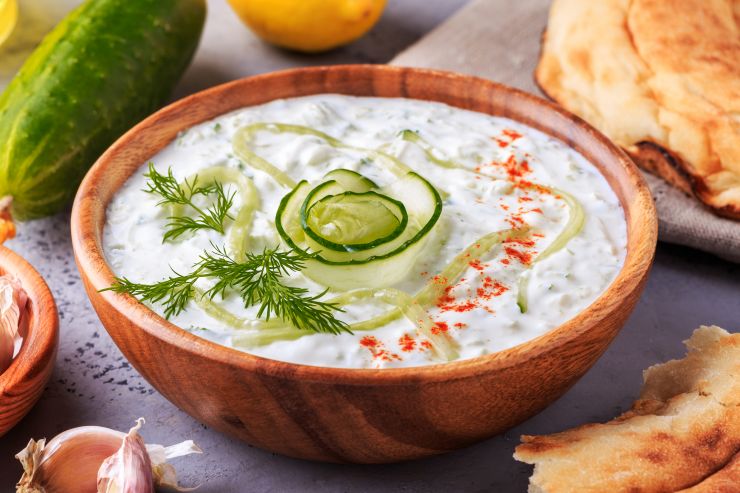 Tzatziki can be made very simply but also can be adapted to personal taste. It is a very refreshing dip to share. I would classify it as a Summer Dip to be enjoyed. ( Not my picture, I paid Envato Elements for the use of it)
The next thing I learnt was to do a 'Vinaigrette', I was showed the technique by RIP Kay. That lesson on how to make a Vinaigrette staid with me. It is simple yet effective but also can work to dress a lot of kind of Salad. The tweak is or the masterplan here is the choice of Vinegar, the choice of Oil, the choice of Garlic, Pepper, Salt and Mustard for you will have a different result tasting wise. Then you enter the art of combination.
Home Made Tomato Sauces are the ones I make the most. First of all because I like Pastas, then because they do work well with many Dishes as Salsa Dips, spicy or not spicy. Mines are pretty chunky in a sense that it is usually chopped but not blended. Sometimes they are part blended but not very often. I do enjoy the rustic feel they give to a Meal. My favourite pairing with Tomatoes are: Onions (White, Red, Spring, or Shallots), Peppers either Sweet Bell Peppers, Romesco or Chillies of the red kind like Cayenne Peppers, Smoked Paprika, Chilli Flakes, Garlic, Herbs like Basil, Oregano, Marjoram. The zing or sharp saltiness of Capers, Anchovies, or even Olives can bring to the Sauce a little oumph as optional Ingredients. Of course it is an either/or and the let's try that for a change with any Ingredient appart for the good old Tomatoes...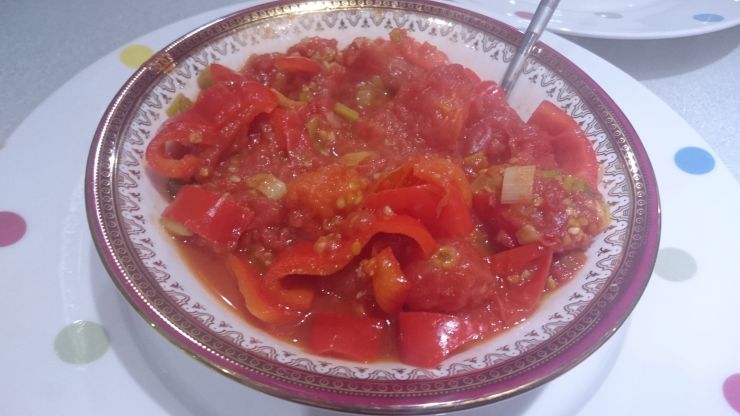 Tomatoes, Sweet bell Peppers, White Onions and Garlic Sauce, seasoned.
Another Dip, Side, which I enjoy a lot is Guacamole. There I tried many recipes. I can not claim that I have the Guacamole recipe nailed to a T but all my attempts were pretty reasonables. It is still one of my coveted babies on a Saturday night, dipping Cheese Nachos in a good Guacamole and a Spicy Tomato Salsa. It is the Chillax time of the week, informal yet special.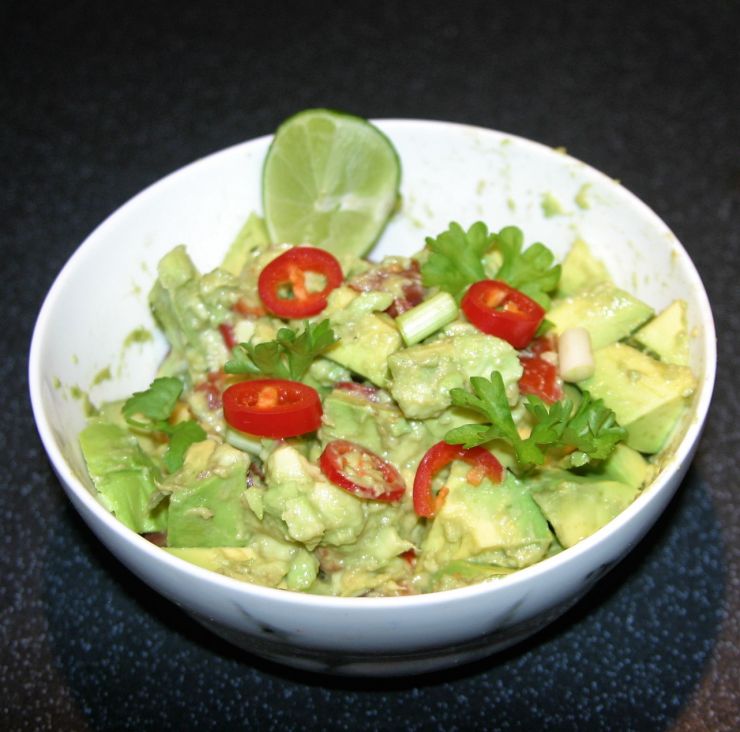 Home Made, very Rustic Guacamole, one of the Avocadoes was not ripe enough. I nearly got the infamous bad 'Avocado Hand' dealing with it. But I managed to stay out off the also infamous WGH A&E on that one. Thank God for that. My life is dull but spiced enough to not have to deal with their ingrained BS.
Speaking about Sauces, the Mayo is the way to go if you want it smooth like a cuddle. A basic Mayonnaise is easy to do. Home Made also gives you the opportunity to adapt it to your own taste or the aim you want to achieve with this Sauce for your Dish. Zesty with Lemon, Garlic Punch, Herby, Peppery, Spicy, the Mayo is there to be accomodating your needs. It can also be done Eggs free. It is a recipe, the Basic Mayonnaise recipe, to master in order to adapt it to your own palate especially if you have allergic reaction to any Ingredient.
Mayonnaise Sauce can be like the Hollandaise Sauce, the parent Sauce for many other Sauces. One I absolutely liked in my Childhood was the one called the Sauce Mousquetaire, the base of which was the Mayonnaise. Another one is the Sauce Tartare. If the sauce Mousquetaire is not readily available in the UK, you can make it yourself. However the Sauce Tartar or Tartar Sauce is widely found.
Hollandaise Sauce is another great favourite to many. It is also called the Sauce Benedict. Popular with the Brunch Dish Eggs Benedict, the Hollandaise is like the Mayonnaise a Base Sauce which you can build upon. One of the great Sauces created from an Hollandaise Sauce is the Béarnaise one. It was created by Collinet, a French Chef who worked at the opening (1836) of the Pavillon Henri IV. Henri IV was a King of France (from 1589 to 1610) who came from Béarn, so the sauce was baptised in his memory the Béarnaise.