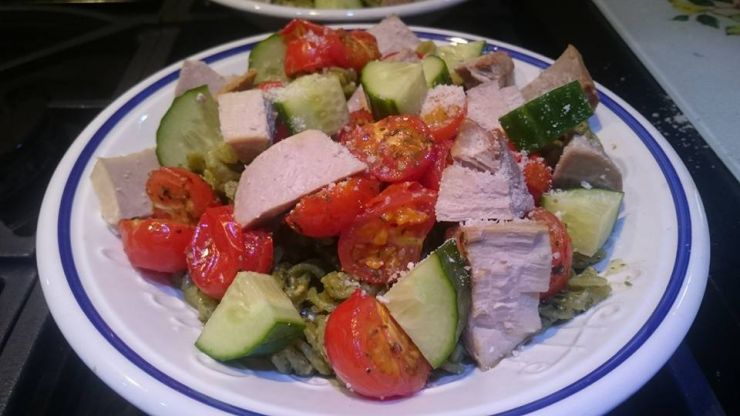 Green Pea Pasta with chunky Tuna, Cucumber and Cherry Tomatoes.
In terms of Pasta, I really could eat them every day with no problem at all and without being bored of them. Doing my DNA test and having known at least one of my Grandmothers, there is that Italian connection which could explain everything. 'Virot' which was her surname as a young girl means a curving road in Italian. This did make me smile.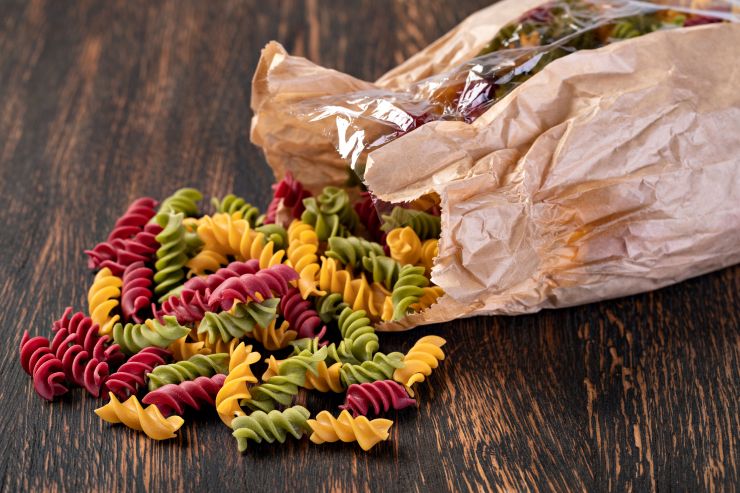 Fusilli Pasta, multicoloured the Italian way. (Flag)
Returning on the subject of Pasta, most of them have a curve into them or get a curve after cooking. I can only think of Rigatoni, Penne and Lasagne which are not curvy but I do not live in Italy if some of my ancestors did. Speaking of Pasta shapes or just Pastas, I love Rigatoni, Fusilli, Tortellini, Ravioli, Macaroni, Vermicelli, Spaghetti, Tagliatelle, Parpadelle, Farfalle...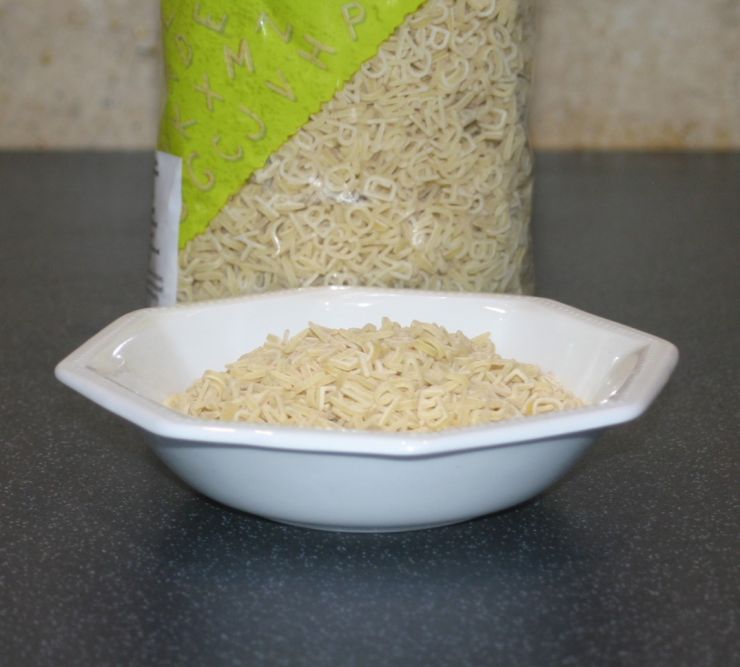 Alphabet Pasta. My Mum made us spell our names with those on the edges of Soup Bowls, full of Chicken Broth, a little chopped Carrots and a little Vermicelli. At 45 years old I still buy this Pasta shape because of the nostalgia of it all. The good old learning curve 'How do you spell Papa?'...
Anyhow below you will find Pasta recipes that I hope you will try and enjoy. However simple or complicated, my aim here is to fill bellies with wholesome Food.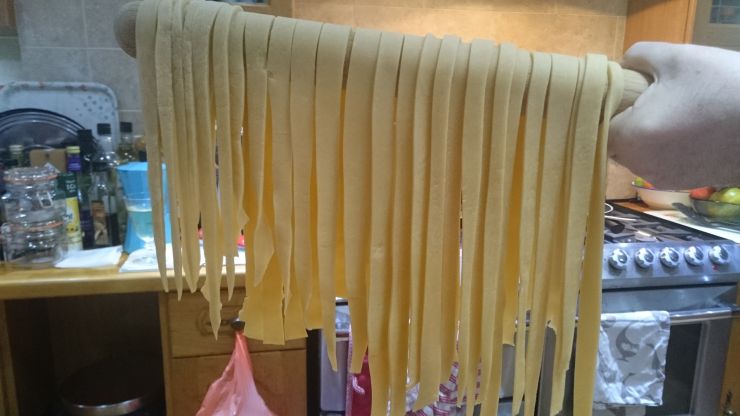 My first Home Made Tagliatelle.