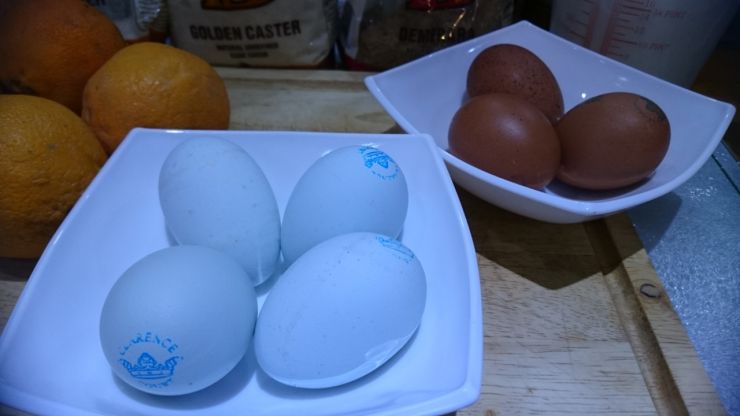 One Ingredient which is very important but usually overlooked is Eggs. From morning until midnight the humble can feed us. With no apologies I will confess that I love a good fried Egg but also Soldiers and Egg. It is simple but I must admit the nutrition is there.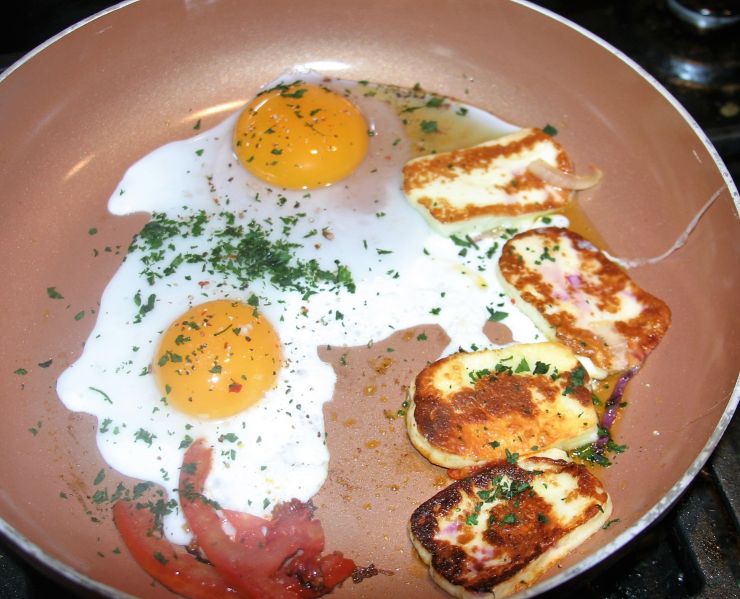 Frying Duck Eggs with Halloumi Cheese and Tomatoes.
For breakfast I do prefer a fried Egg with it but I am not adverse to scrambled Eggs especially ones with chopped Chives and grated Truffle. It is relatively indulgent I must admit especially if eaten with a good crusty Baguette or a good slice of Sourdough Bread.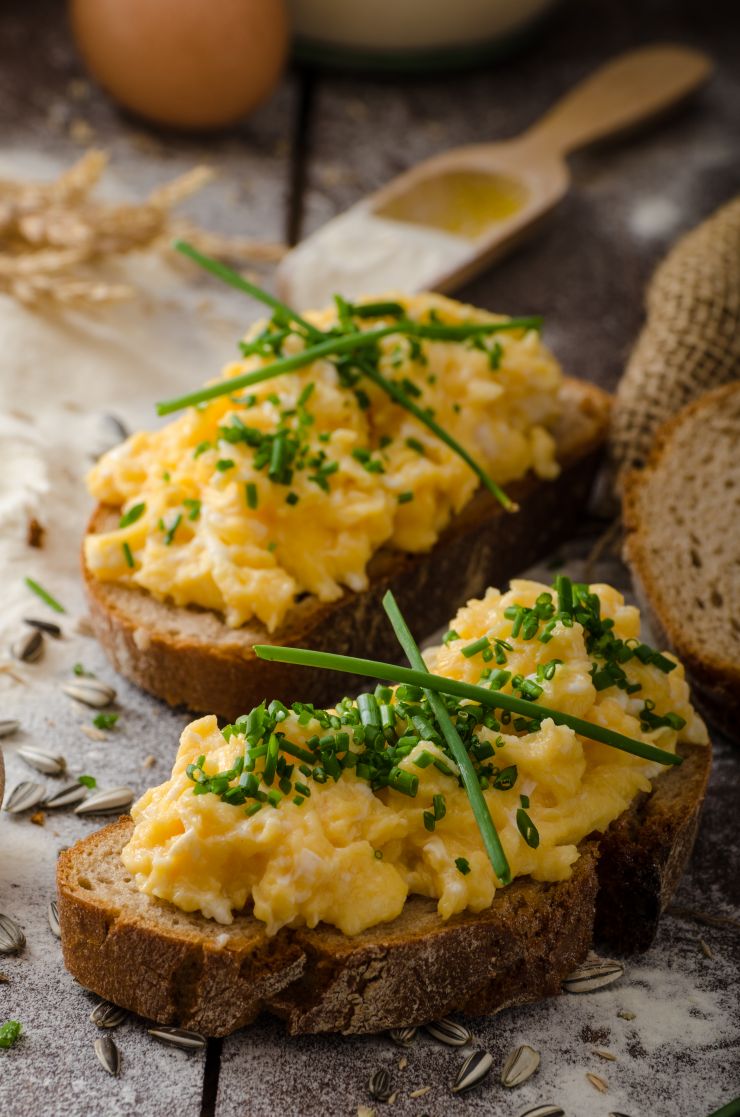 Scrambled Eggs with Chives on Toast.
It did actually took me a long time to like and get Scrambled Eggs right... This is another story because I always thought that they did look like vomit on a plate when I was younger. My preference for Breakfast remains the fried Egg however nice scrambled Eggs will not have from me a definite no-no.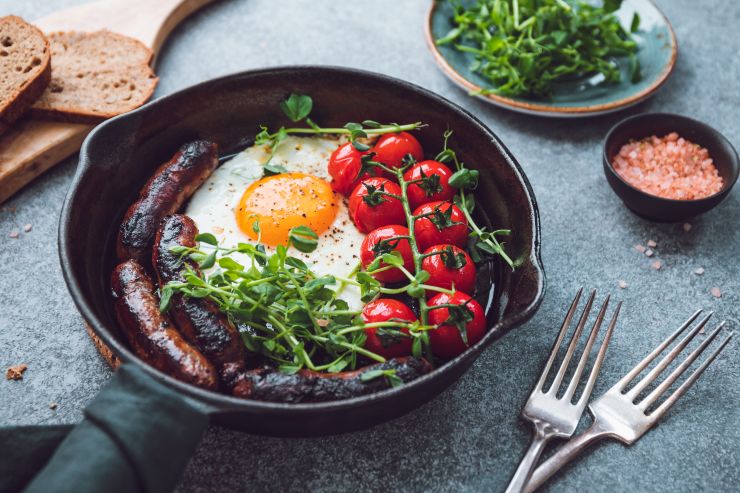 Breakfast with Sausages, fried Egg, Vine Tomatoes and Pea Shoots.
Brunch can be done very nicely with Eggs as well. 'Une Omelette' can feed one perfectly well. Look at the legacy of the Omelette Arnold Bennett made with the inclusion of smoked Haddock within it... An Omelette can be a perfect medium to carry other ingredients through it. Myself I like doing one which I call 'La Forestiére'. It consists of Woodland Mushrooms,Thyme, and Lardons. It is simple yet effective to fill the belly.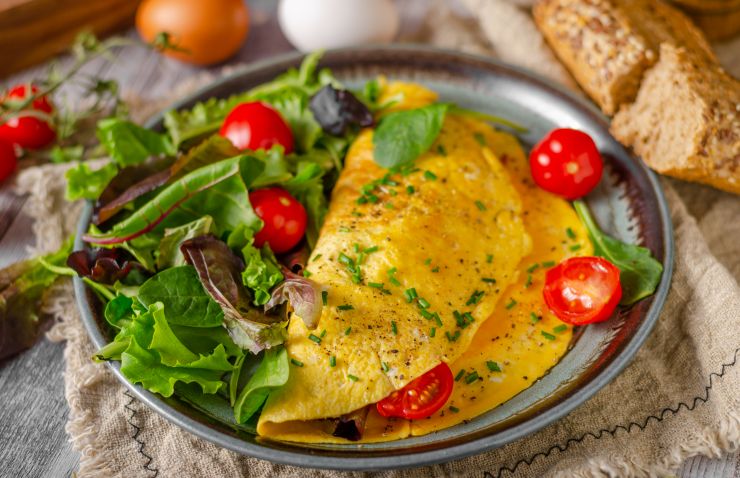 Cherry Tomatoes, Mozzarella and Chives Omelette served with a Salad.
Eggs can equally make an enjoyable Lunch. Occasionally my Partner and I enjoy a good Gala Pie which is a Pork Paté in effect enclosed in Short Pastry with Hard Boiled Eggs within at its center. The visual effect is there as well as the taste. We usually serve it with Coleslaw.
With Eggs we can carry on to Tea Time with Pastéis de Nata, which are Portuguese Egg Tarts/ Custard Tarts. They are as luscious as delicious: A little mouthful of delight when you do want to say 'Pretty please can I have some more?'.
Coming to a full on Dinner Party with Canapés, Starter, Fish Course, Main Course, and Dessert, Eggs are ingredients to be considered. I am not speaking about Egg, Egg, Egg but to consider the humble Egg at least for one course of a Dinner or a Dinner Party.
Canapés which are very enjoyable are Devilled Eggs. Spicy and tender they are small and can catter for many. Hard boiled Eggs are a nice idea to use for Canapés.
The fact that we can cook in so many ways Eggs, make them versatile. In Spring a poached Egg upon grilled Asparagus is a lovely Starter. Another one is Florentine Eggs. Baked within a ramequin an Egg with Spinach can make a lovely Starter.