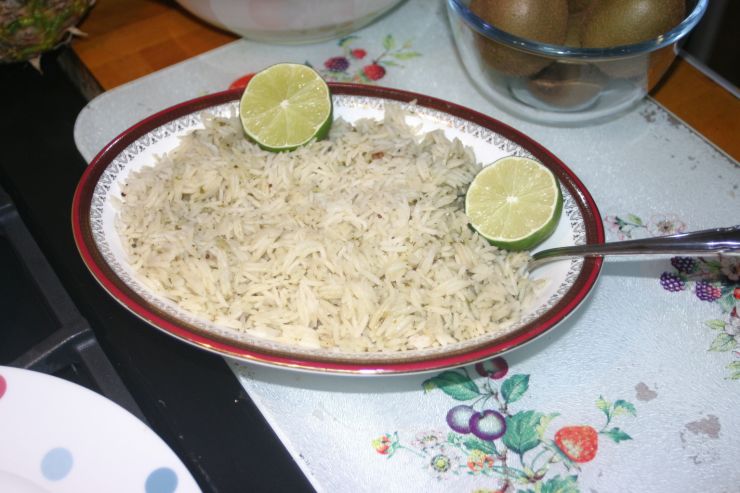 Basmati Rice Side.
Rice is such a staple Food for so many, and I can't express that basic fact loud enough. The varieties of Rice are impressive with probably the Basmati Rice Grain being the most popular.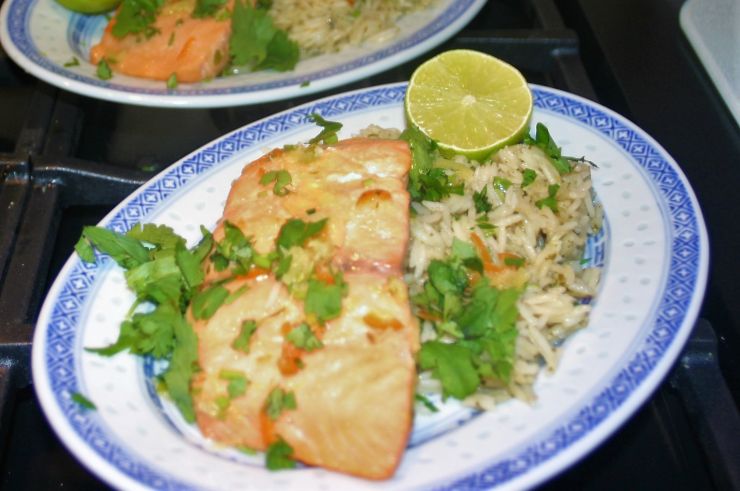 Pan Fried Salmon with Basmati Rice, Lime, Chilli and chopped Coriander.
Most certainly Basmati Rice is used in my Home frequently. It is our main choice as a side for Asian inspired dishes, like the one we enjoyed in the picture above mixed with the juice of Lime, chopped Chilli and Coriander. However Rice can be a main Dish and the base for a main Dish for example Lemon Rice.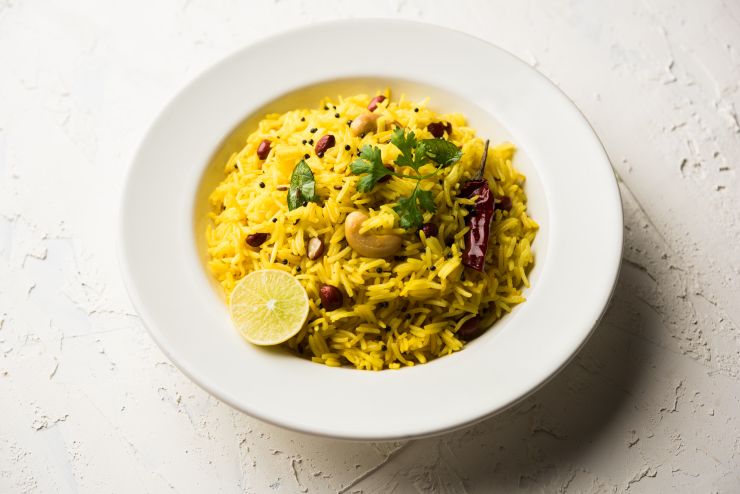 Lemon Rice infused with Turmeric.
I was also taught by a past friend from Punjab how to do a Byriani with either Chicken or Lamb. This is a Meal by itself where the Rice takes a very crucial part. But it is also a Dish very appreciated and I dare say also highly regarded.
Passing from one area of the World to another travelling with different type of Rice which I do have in my Kitchen cupboards or Pantry, we have the Arborio Rice for I do love doing Risottos. Mushroom Risotto is my favourite but I like making lots of different ones upon my fancy of the day or also to deal with some Vegetables or Leftover which would be criminal to throw away.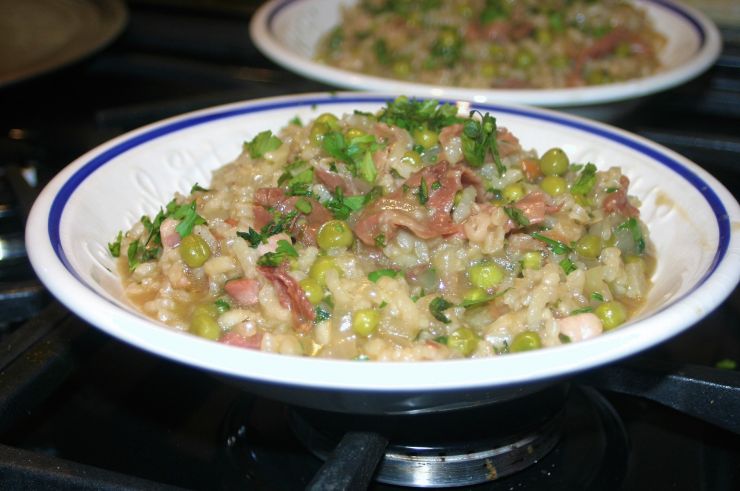 Home Made Parma Ham and Pea Risotto with chopped Parsley.
I must confess that I bought a packet of Sushi Rice in order to learn how to make Sushi. Because of lockdowns and having to stay isolated at home for the Pandemic ( which is not a problem for me because I am partly disable) I do miss a Sushi... To be honest I am not very ceremonial with them I just eat them greedily. The comparison could be with the Cookie Monster of Sesame Street but instead of that calling me the Sushi Monster. Anyhow I need to learn that Art of making Sushi.