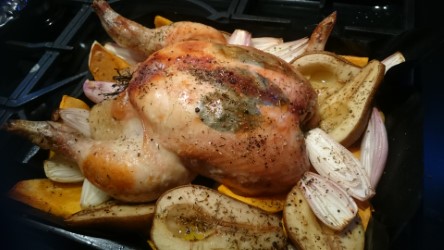 Humans have always been Hunters and Gatherers. It is only by choice that we choose to be 'a Lion that stops to be an Antelope chaser to eat dry grass.' We are Omnivore by nature, Vegetarian only by choice.
From my Childhood, I remember the Ham mainly, the Minced Beef, Beef Steaks were only to be had during the Weekend, the Roast Chicken on a Sunday and of course Turkey on Christmas Eve. The Pork Chops done Normandy Style were fabulous...
Nowadays mon Péché Mignon is Duck, either breast or legs. I could add belly of Pork to my choices and also a Mature Beef Rump Steak...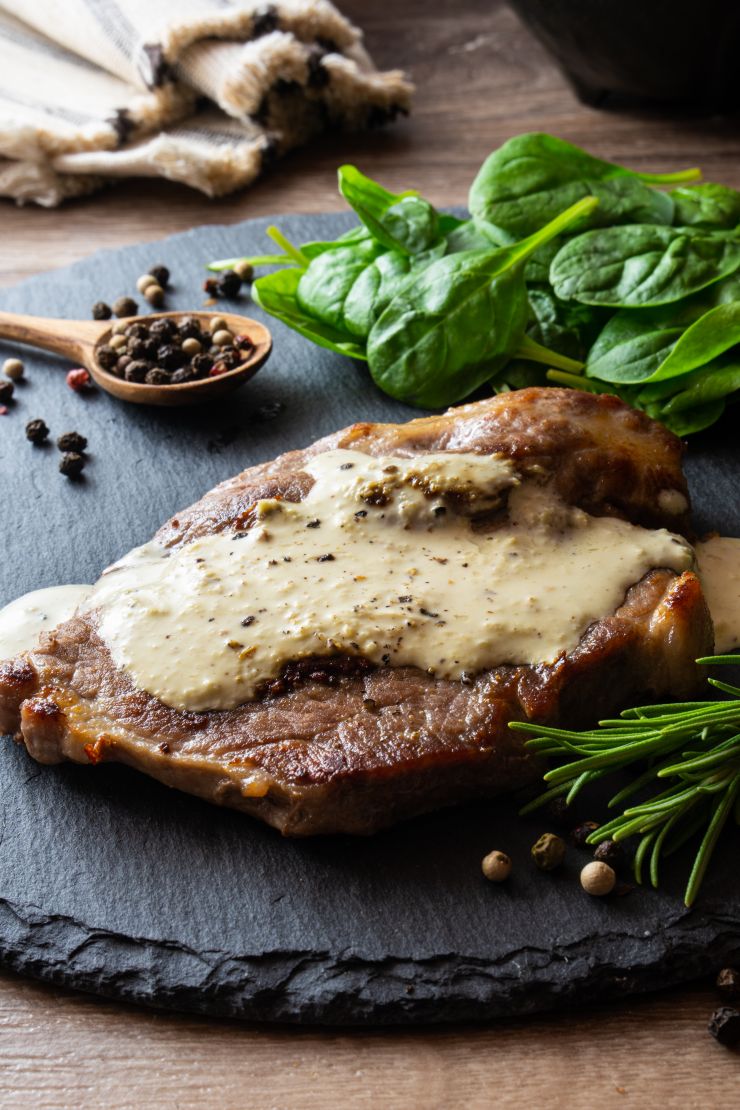 Beef Steak with horseradish sauce.
My partner is a big Meat eater, worse than I am. With the size of his belly you would think he could be Father Christmas. Joke apart, to make him eat his Veg apart from Potatoes, you have to put some sort of Meat within a Veg dish otherwise you will face the big no -no. But somehow, I managed it... Giggle. But it took some training of his palate for a decade.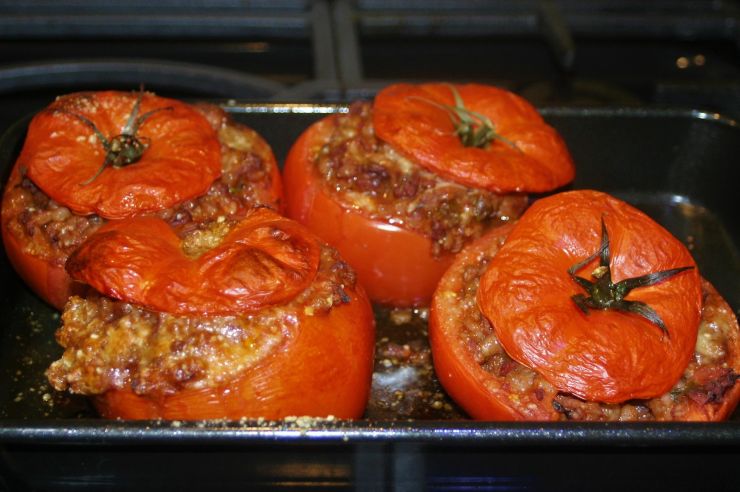 Stuffed Tomatoes with Minced Beef along with Gruyere Cheese, chopped Shallots, Garlic and Provencal Herbs. Shall we say they were Beefy Tomatoes. However when a stuffed Tomato comes with Pilau Rice, it is accepted by the Man.
For many years we have that concept about a Meat and Two Veg and a Sauce. It does kind of rule the roost. But it doesn't has to be so. However the other way around doesn't has to be so either. Giggle. Anyhow we do like our Meat in this household which is the end of the story.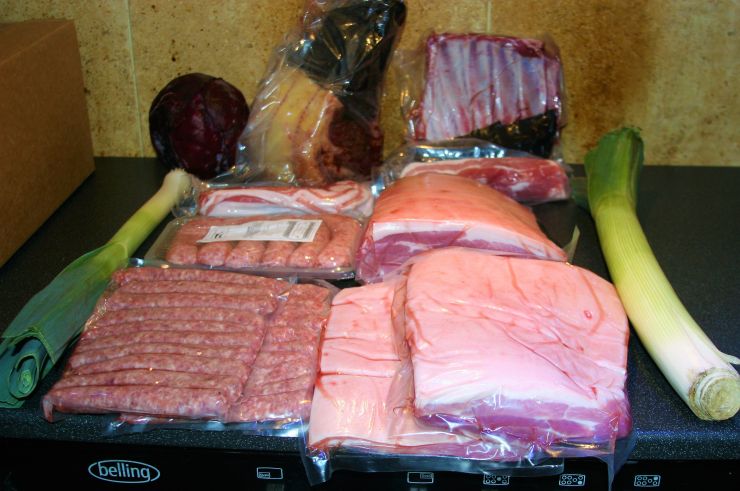 The Meat Box from Church Farm Alderley for Christmas 2021. It was bought to help British Farmers who did fall short after Brexit.