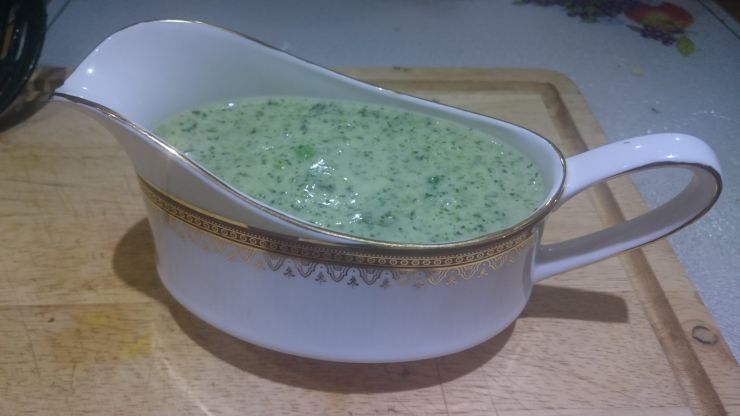 Sauces, Pastes, Pestos, Stocks, Jus, Purée, Gravies, Vinaigrettes or Dressings, and Mustards are giving the cloak of the Emperor to dishes. It is a glorious coating to be enjoyed and to elevate a dish. They do avoid for a dish to be dry or even to be blend sometimes. It is the extra factor, the X-Factor of a plate. It could be even the show stopper that brings a dish together.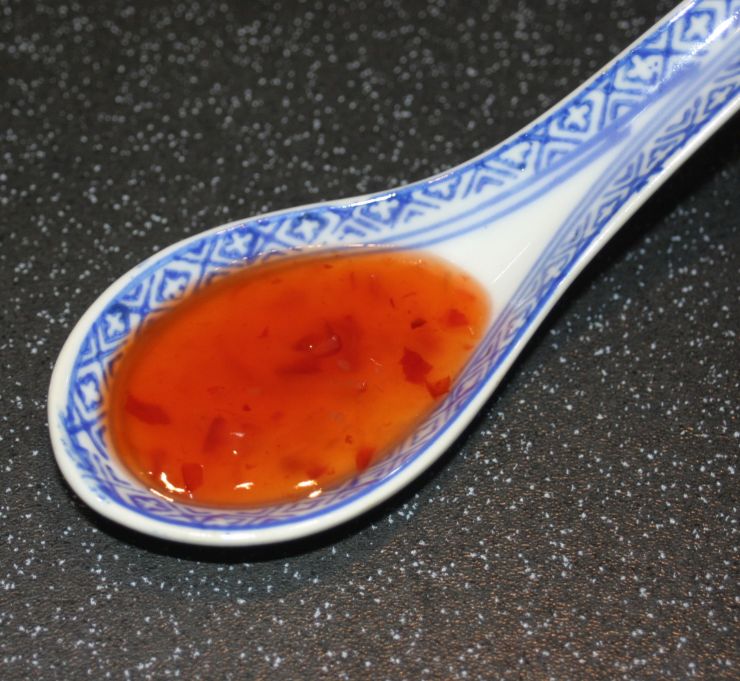 Sweet Chilli Sauce. It can make a Dip sing or a Dish sing.
If I am starting to speak of my favourite Sauces I will be ages. Let us keep it to the top ten: Béarnaise Sauce, I am fond of it. Then it will be the Tartare Sauce in strong second position. The third will have to be a good Tomato Sauce, Home Made to suits my needs, or Shop bought when I have physical problems to stand up for a long time. Another one which makes my list which rings a bell to the Seventies and Eighties is the Marie Rose Sauce. It is part nostalgia on my part I must confess. Fifth will be a good Brown Sauce. Number six will be an Hollandaise Sauce. Seven is a Beurre Blanc. Seven goes to the Apple Sauce, absolutely fabulous with Pork. Soy Sauce either light or dark makes to number eight but I can say that I will never live without them in my cupboard. Mint Sauce is so nice with Lamb that it must not be forgotten so it is reaching number nine. Then it is a toss between Romesco Sauce and Hoisin Sauce and there I reach a tie.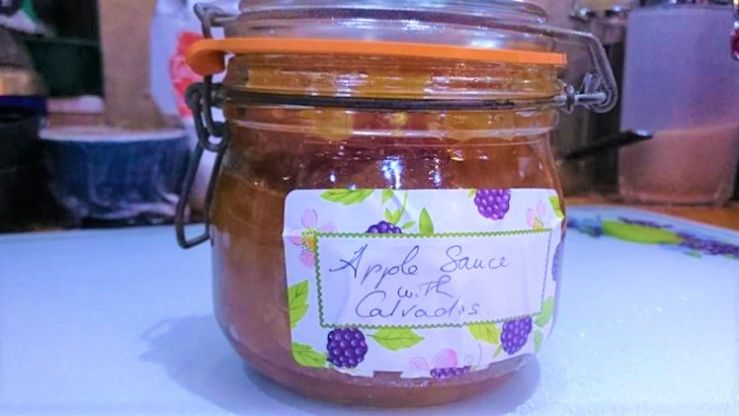 Home Made Apple Sauce with Calvados.
If we are talking of Pastes the one I use mainly is Tomato Paste also called Tomato Purée. Put it that way I grew up knowing it and using it. If you go back to the fifth of my ancestor on the side of my dad but on his mother side, it is Italian. So as dad grew up in a family with a mother with Italian roots, he loved Tomato Paste... So it was a common item in the household and is in my home too. It is versatile and have plenty of usage but to give more body to a Ragu for Pasta it is essential.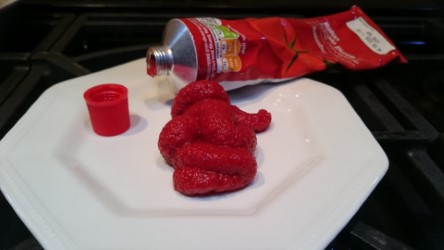 Tomato Paste. The Tomatoes are concentrated to give a paste which is strong and enjoyable.
Then there is the good and very old Anchovy Paste. The Roman had it as Garum since Antiquity and the English have the Gentleman's Relish created in 1828. It is delightfuly salty. Like Tomato Purée it is a great addition to pasta dishes like Puttanesca pasta. It also useful as a filling for Cocktail nibbles.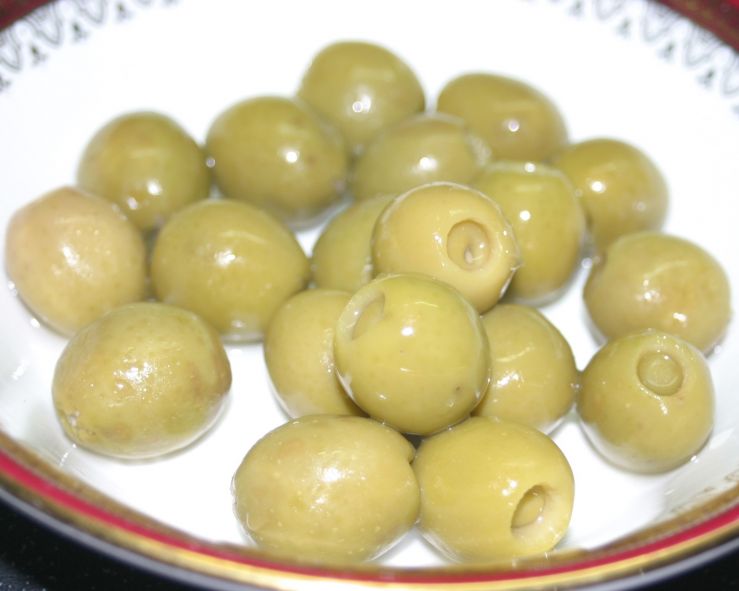 Green Olives stuffed with Anchovy Paste.
Then one must mention the Miso Paste. It is giving great flavour to many dishes. I use it mainly for Broths like a good Ramen.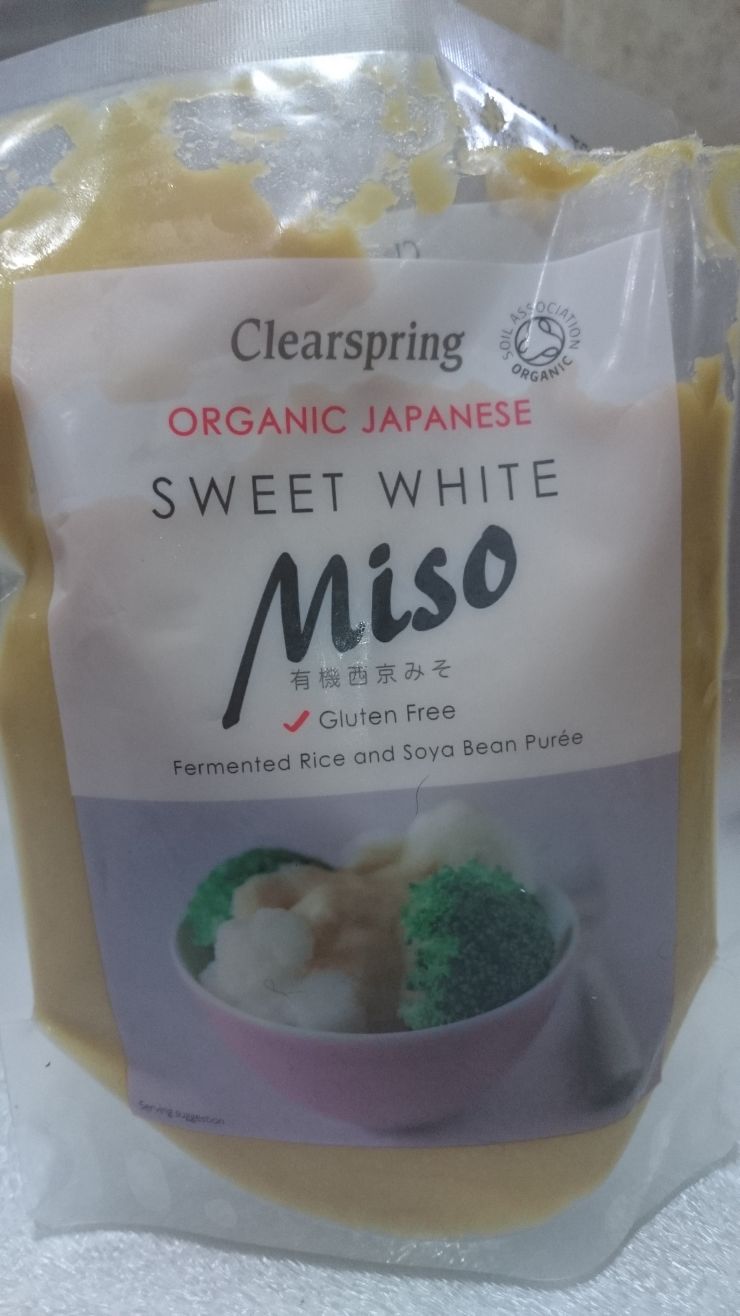 The Miso: an essential ingredient to any Kitchen. This Paste/Purée is delish.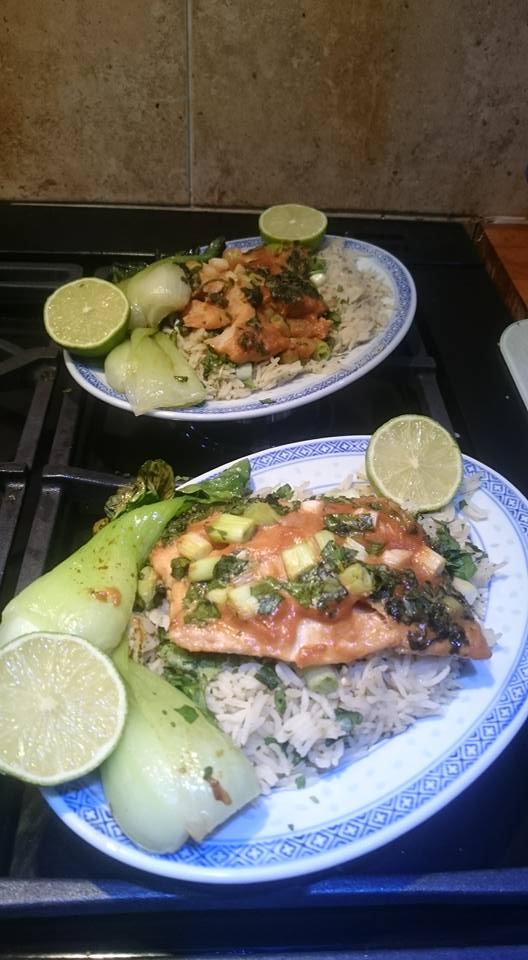 Miso Baked Cod. Cooked 'En Papillotte' served with Pack Choi upon Basmati Rice.
To remain in the realm of Paste, we can leap forward to the Realm of Pesto. Those Italian Pastes are simply delicious. From the Basil one to the Sundried Tomato one passing by the one made with Truffles, one can sing Mamma Mia, Bellissima or Bueno. There are staples in my fridges. But I do make my own as well.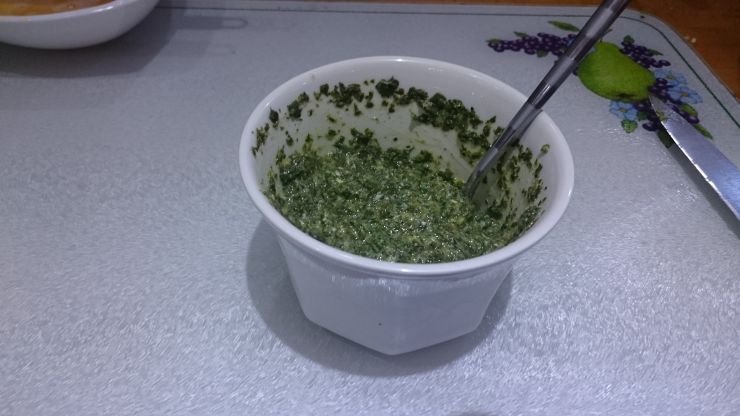 A little Home Made Green Pesto to use upon Fusilli Pasta.
Then if we speak about Stocks my favourite one is the traditional Chicken one. Home Made, it can give body to a Soup and I simply enjoy it. But we must not forget, Beef stock, Duck Stock, Lamb Stock, Fish Sock, Shellfish Stock and Veg Sock. Being unable to swallow many things, preparing a good Stock did become essential to me. It is a way to make good and flavoursome Home Made Soup. The Stock can keep in jars up until you need it in the fridge.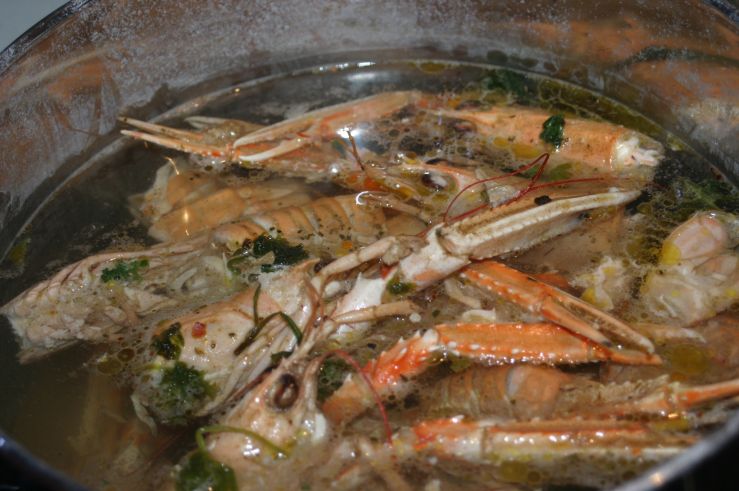 Starting to prepare a Langoustine Stock for a Fish Chowder.
Jus and Purée can sound awesomely Posh when you see them on TV but they are mainly an art form of Reduction down to a T. There I will remind you of the three T's: Test, Taste and Trial. Experience will always get you there, and remember you never climb a step further without a little mistake along the way... Food for thought. Don't beat yourself up, raise up to the challenge.
Finally I will end with a note upon the good old Gravy, I love it more than a Jus, especially the Onion one. It is homely and makes you think this is just Home Sweet Home, Baby. It is just a caress of goodness within a throat...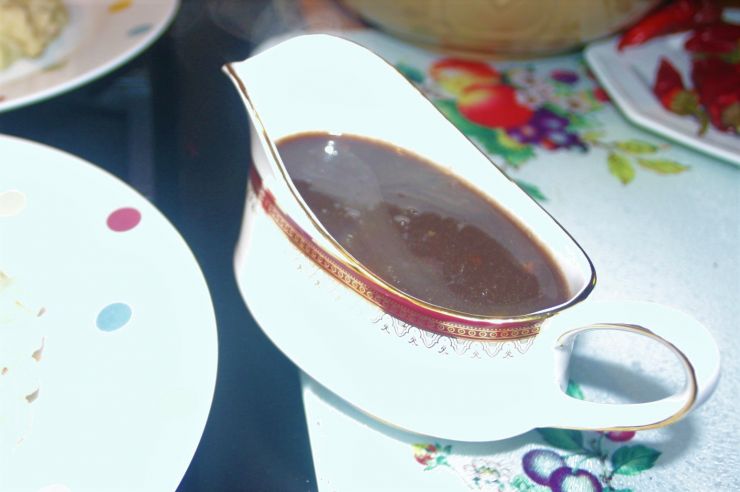 The sight of a Gravy boat arriving upon a table always fills me up with pleasure.
Gravy definitely counts as one of my favourite things in life...
My favourite things from the Sound of Music