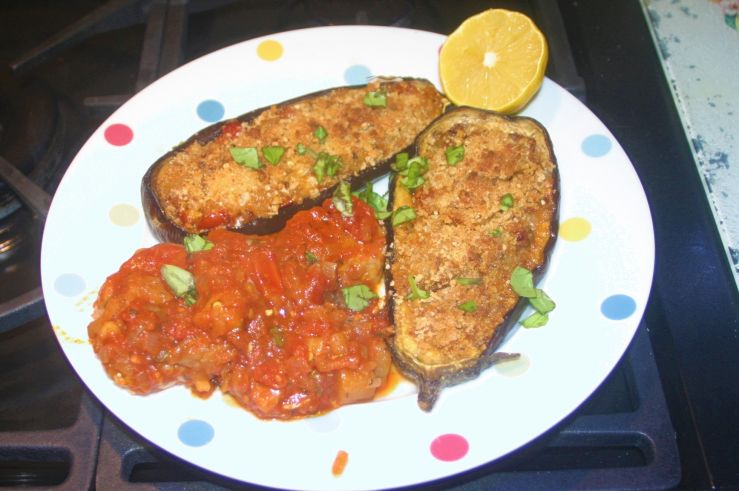 Stuffed Aubergines with Romesco Sauce.
I can not claim to be a Vegetarian nor a Vegan whatsoever. Does it make me feel guilty, yes a fair bit. I have been a Vegetarian in my life for about three months. But then I reverted to be my natural self an omnivore.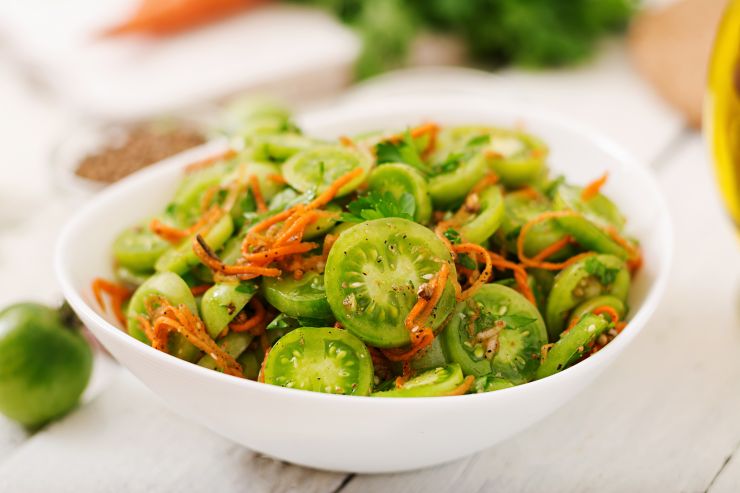 Green Tomatoes, Carrots and Red Chilli Salad.
However, I enjoy being Meat free for a couple of days within a week if not three. My time as a Vegetarian did help me to learn how to feed myself efficiently without Meat. Having no known food allergy, I will say I got it easy. Anyhow there is another matter in the balance: I enjoy my Vegetables and growing them. Which does imply eating them as well.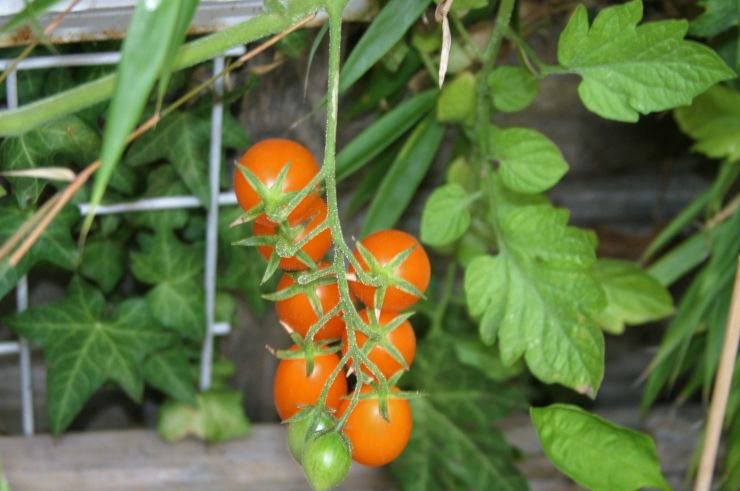 Santorange Tomatoes in my Garden.
However I have a Man which simply doesn't like to eat his greens: Complication... But making him grow some Veg seems to help the 'Shlim Blick'. Every Veg doesn't have to be Potatoes like in his book... 50 shades of brown comes into mind: Meat, Potatoes, Gravy: How joyfull!? But we do grow our own Potatoes.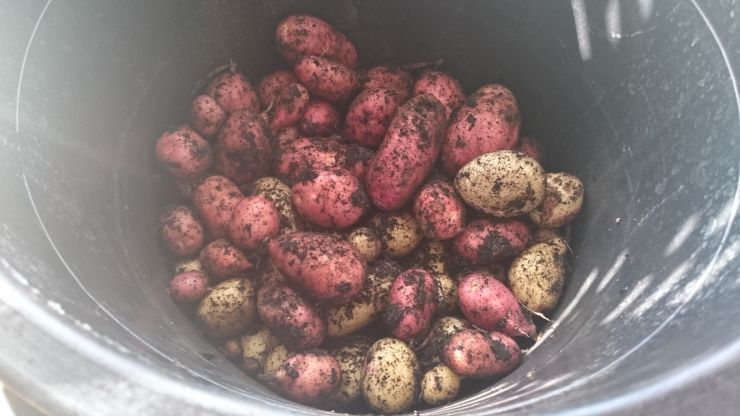 Baby Désirée Potatoes and Baby New Potatoes.
So there is the advantage in growing your own in a sense that it encourages one to eat a more diversified diet. Vegetarian dishes in my view are not boring or blend in flavour on the contrary. The range is wide from a Samosa to a Stir Fry Tofu dish passing by a Florentine Pizza, the world of Vegeterian recipes is wide, world wide.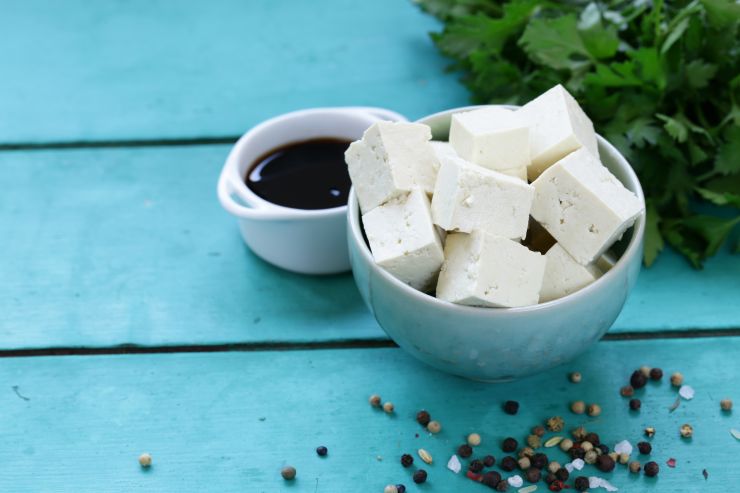 Diced Tofu.
What I can say for myself is that I do enjoy Stuffed Vegetables very much. The same goes for Salads and Vegetables Soups. However I will aslo say that I do like Eggs and Cheese and that my Vegetarian dishes will usually contain them.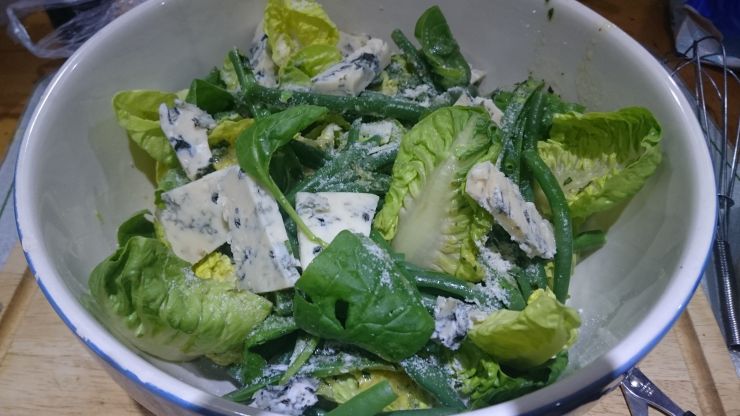 Baby Gem Lettuce, Baby Spinach, Green Beans and Gorgonzola Cheese Salad.
It is fair to say that I will probably never be a Vegan. I love too much my Milk, Eggs and Cheese to give them up. For me it is just a step too far upon my flexibility regarding diet. Also I will add my suspicion into the mix why do Vegetarians feels the need to process Veg so much so that they have to look like a Sausage or a Burger...? What is wrong with a Cauliflower looking just like so, a Courgette looking like one? The blitz it all to make it all look like meaty does escape me a tad. I can understand that people who pass the bridge from Omnivore to Vegetarian need maybe this rite of passage.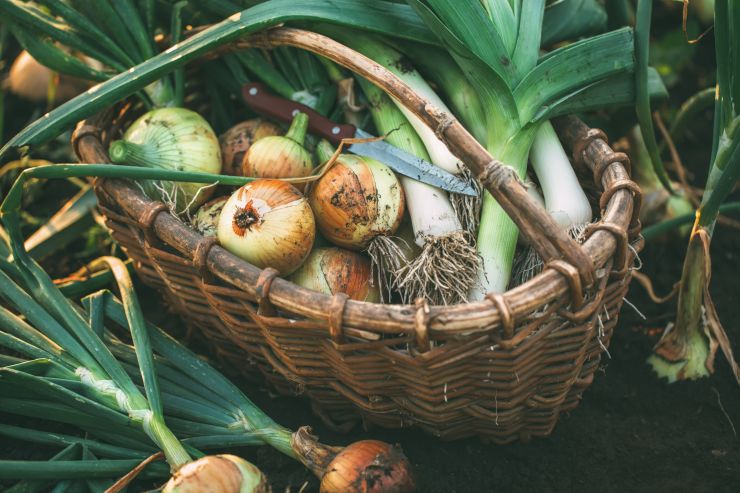 Basket of Onions and Leeks.Onions can make a perfect French Onions Soup and Leeks can be used as a wonderful Starter, 'Leeks Vinaigrette'.