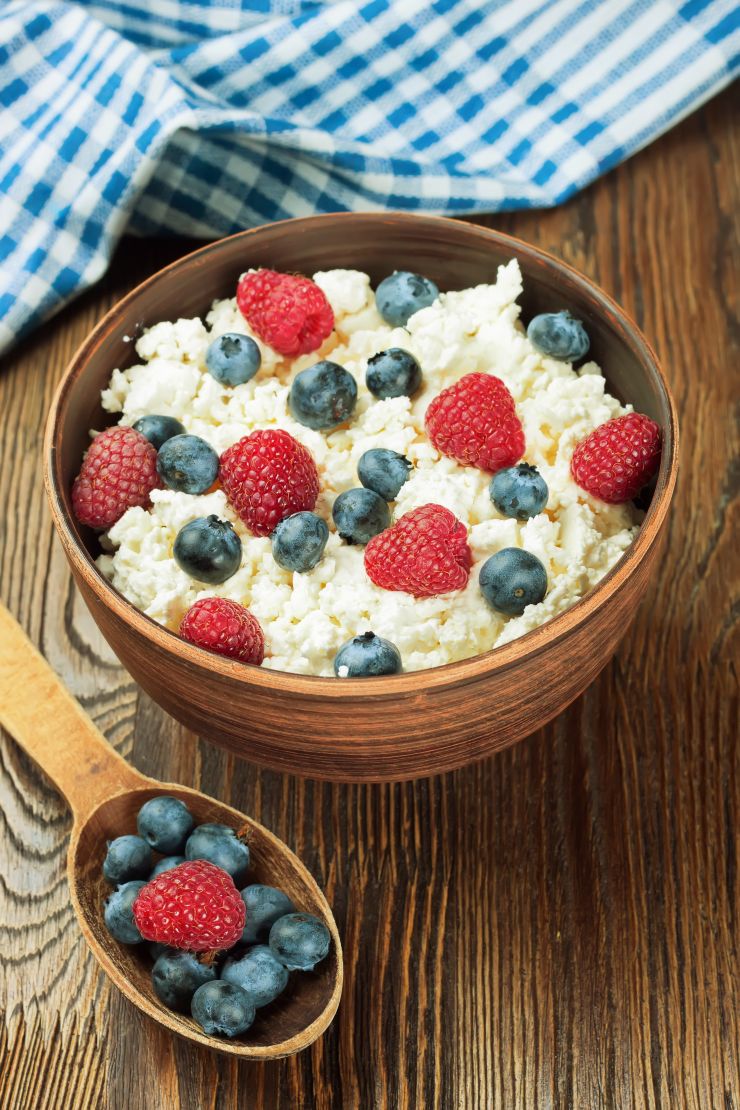 Cottage Cheese Bowl with Berries.
Everyone may have a memory of their childhood Breakfast. For me it was fast but the part of the day when you sit down with your siblings before rushing to school. Breakfast was a very simple affair but it was also very individual as it did indulge the taste of every child around the table. My sister's one was as per say a Latte or 'Café au Lait' with what we call a 'Biscotte' in French (a very dry Toast). My Brother's one was similar to mine which was a Hot Chocolate with a 'tartine', which was made with a Baguette. Covered with butter and Jam, the tartine was dipped in the Hot Chocolate Bowl. Not that I did rule the roost, far from it, it was usually my favourite Jam upon the table: Apricot Jam.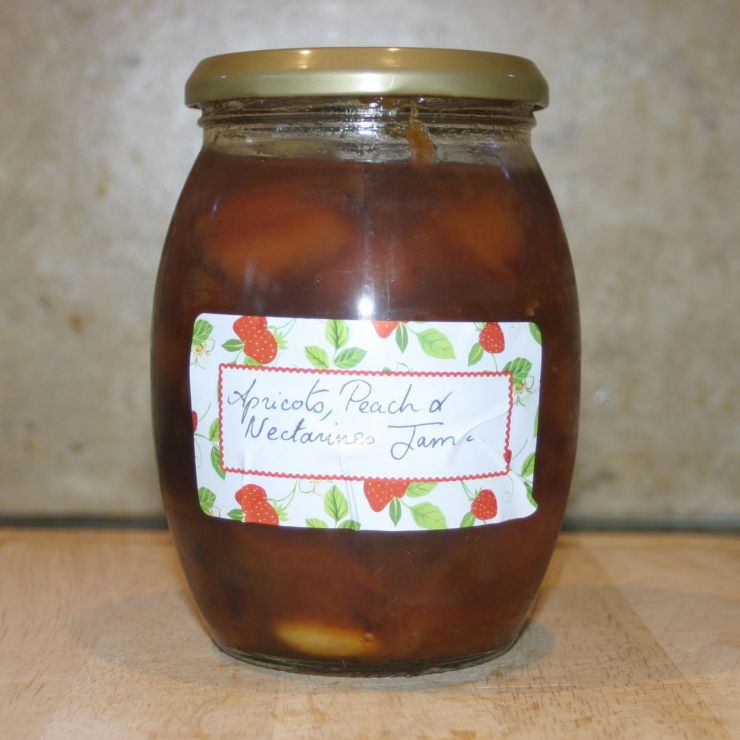 Nowadays I am doing my own Jams with Apricots.
Breakfast is usually an essential part of the day marking the start of it. The importance there is that it should fuel your body and mind for the day ahead of you. Therefore it is important to make it nutritious. Cereals, Oats, Porridge, Granola are all part of our staple food for Breakfast. It goes alongside with a source of Calcium, usually Milk (any Milk, Veg, Nutty, or not).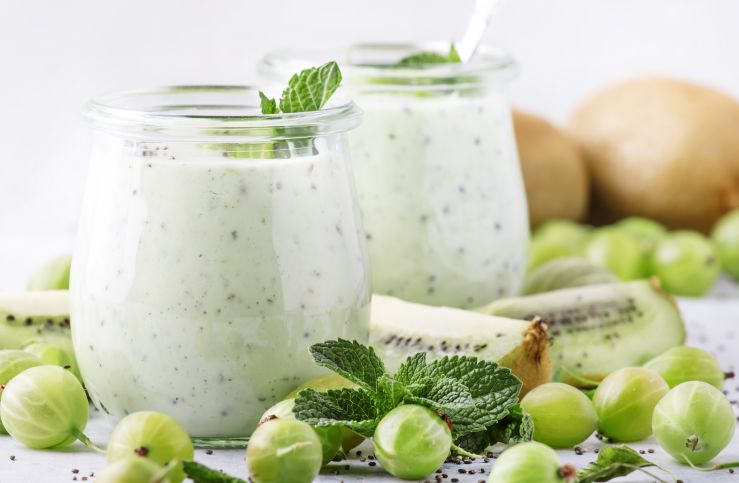 Gooseberry and Mint Milkshakes.
I did have a Cereal period when I was a teenager with Cocopops and the Honey Loops from Kelloggs. Nowadays it is more about Granola with dried Fruits within it. But I also do indulge with just one Cereal bar with Blueberries and Honey for Breakfast. But if I do often skip Breakfast, it is still a very important part of the day. May be it is a bit of a dragging your feet to prepare something for yourself but afterwards you will feel energised. Smoothie, Juice, Milkshake, Fruits, they are all there to boost you up.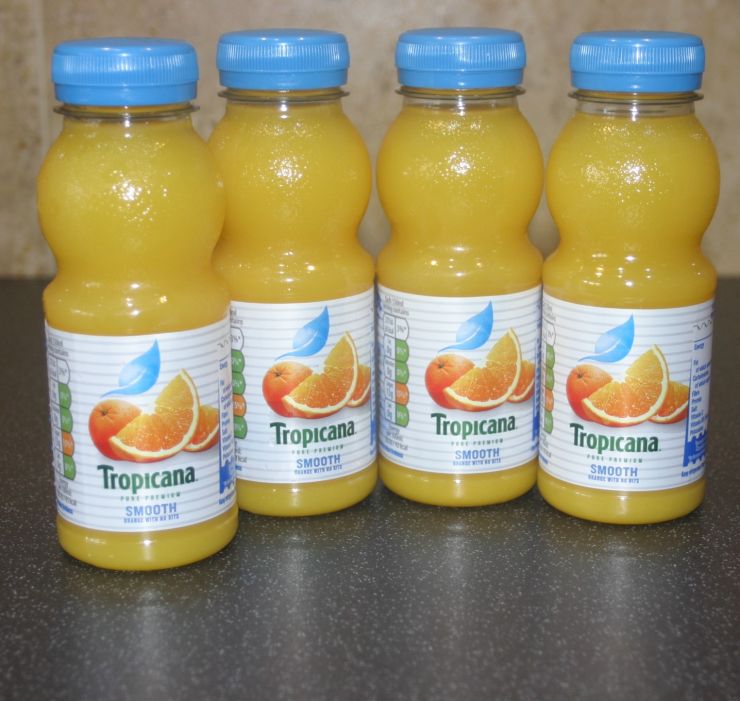 Fruit Juice, fresh or not is a good way to get some vitamins in your body but do watch the amount of Sugar as well. However don't starve yourself of sugar for it is necessary.
Doing fresh home Fruit Juices and Smoothies is very satisfying but also a way to control your nutrition and your intake of vitamins. To have a good mixer or a juice mixer is very handy in order to do so. Owning a good old citrus fruits juicer where the hands do the work but where the juice is retained in a little bowl while the pips are kept in the filter is always a nice reliable piece of kit to have. But I acquired one only when I broke my mixer one day and had to do Lemon Possets the good old way, by juicing my Lemons in another fashion.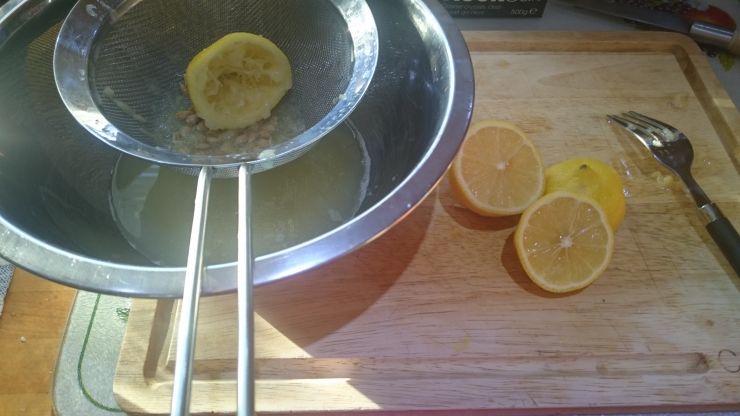 A bowl, a sieve and a fork are all you need. The fork helps to get juice as much as you can from every half of Lemons. The sieve will retains the pips and the bowl will receive all the juice you need. You can keep the pips and grow a Lemon Tree like I did...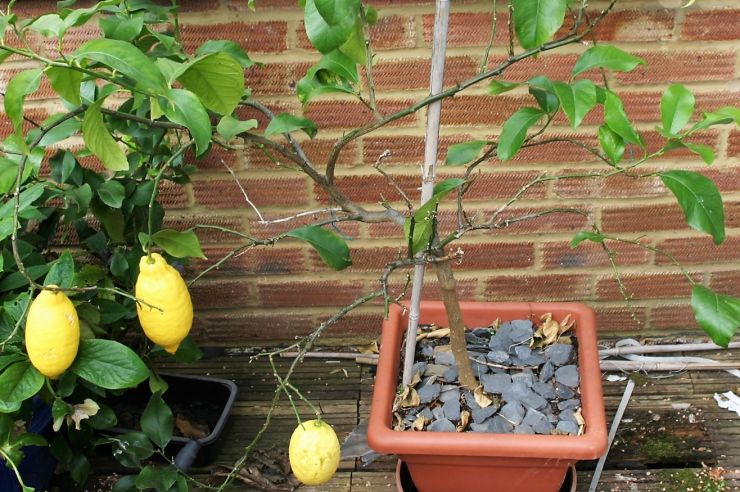 My Lemon Tree in my Garden, it did take a while before it did give some Lemons. I grew it from a pip twenty odd years ago. The funny thing is that it produced its first Lemon, the very year my first book was published in 2014. We came into fruition together as per say.
Juices or Smoothies, this is the question. Which are the best for you? Well, I don't have the answer on that one. Both do carry vitamins. The texture is obviously different therefore the taste of it, depends of your preferances: either thick or thin. Making your own is a good idea to make it suit your own taste but also to choose what goes inside the morning boosting Juice/Smoothies. Banana is excellent to render the thickness to a Smoothie then comes the part to enhence it with other fruity or veg flavours.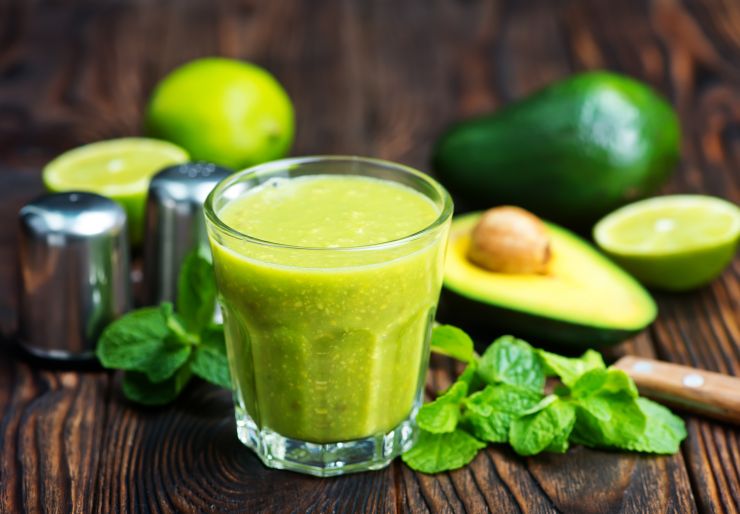 Green Smoothie, with Avocadoes, Limes and Mint.
Speaking of Fruits, a Breakfast with some is healthy. I do enjoy half of a Grapefruit in Summer, Avocadoes when I need more vitamins in my body, or a little Fruit Salad to start the day. A positive thing about a Fruit Salad is that it can be seasonal hence providing some change throughout the year. A Spring one could be made with Rhubarb, Strawberries, Apples and Mint with a drizzle of Honey.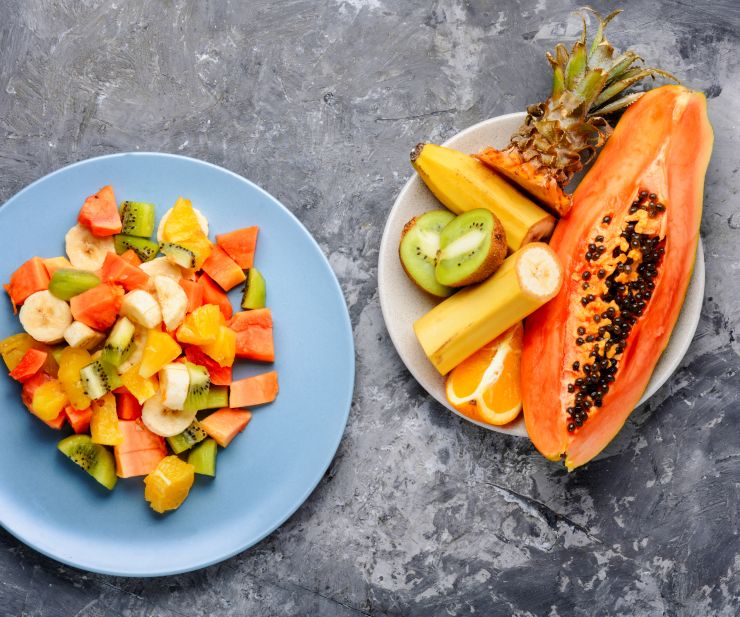 Summer Fruits Salads with Banana, Kiwi, Pineapple, Papaya, and Oranges.
For me Bread is an essential part of Breakfast. Of course I will speak of my nostalgia of the good old Baguette instead of the soft industrialised square piece of toasted Bread... I remember the time when it was so special to go to the Bakery of Mme Henri. She knew about everyone in town. Her Bakery was a welcoming place where gossips could be heard but also where your birthday would be remembered (smile) and your Mum would be asked if the little wee one will have a cake this year because Mme Henri was ready to prepare one... at a small price of course... The good old days. Anyhow her Baguettes were fabulous, her Milk Bread was delicious, let alone her 'Pain aux Raisins', then her Croissants made Sunday morning feel like a Sunday morning.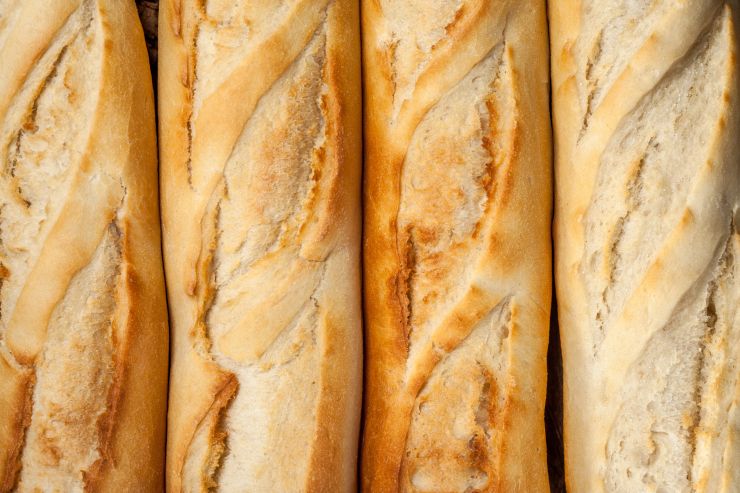 French Baguettes.