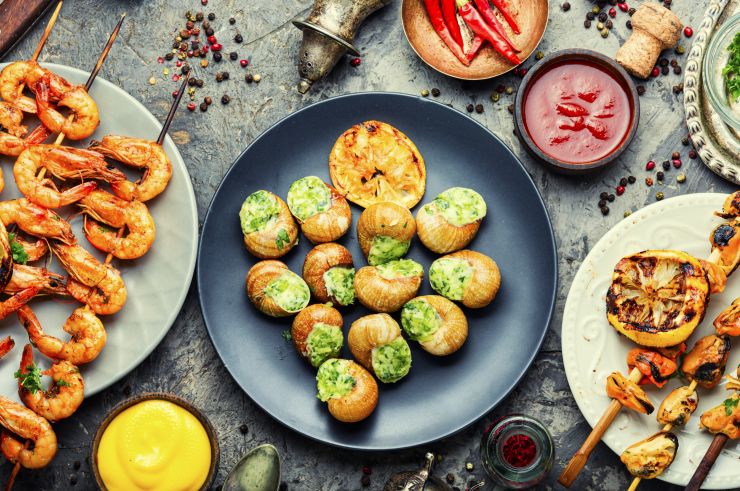 Snails stuffed with Garlic and Herb Butter.
There is one thing which you, most of the time can't escape off by sheer politeness, is trying something rather strange or unusual. It could be the very special speciality of an area or a country... But you mustn't offend your host. So you will eat whatever is given to you upon your plate.
It can turn out to be very alright but it can also turn out to be very awful and it can turn something you could grow to like over time: The acquired taste.
This page isn't so much about a single Ingredient as much as a combination of some to make something traditional somewhere which you may not be accustom to.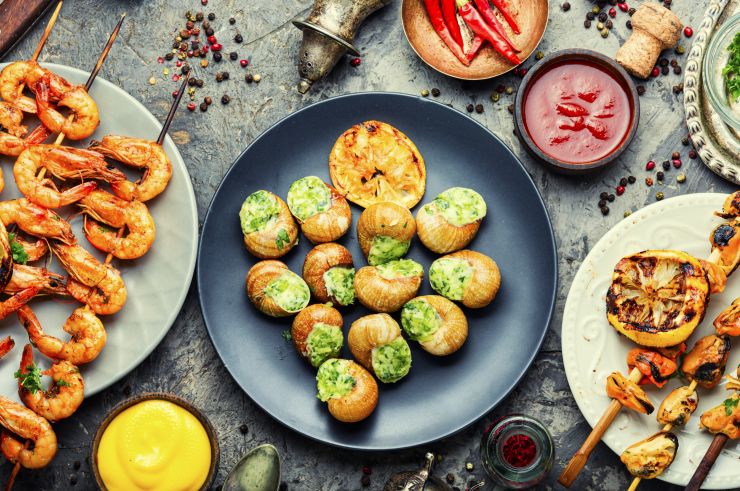 Garlic and Herbs Butter Snails.
When I was a kid I was always keen on foraging but my limit stopped at Snails. One day we did so in Burgundy on holiday. I woke up during the night and freed all the Snails back into the field where the caravan was. I actually kind of appreciate stuffed Snails. I mean I have not really a problem eating them whatsoever. I can eat Winkles, in fact I do like Winkles. But that time around I couldn't face it: the 'Escargots'.