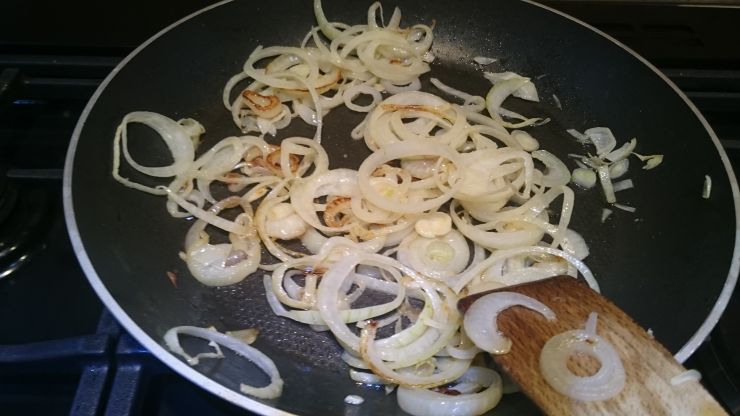 Sauter is the verb jumping in French. Sautéing is a method which implies a few little things that are relatively simple. Generally two tools are needed: A large frying pan with a nice bottom ( It is all about that bass song comes into mind I am afraid...). The Base of the Frying Pan here is important.
It is all about that bass, Valencia HS Vocal Jazz Choir
But the wider the frying pan, the better, with almost straight edges to keep the ingredients within the pan as you make them jump a little. The purpose is to gather what is called a 'Fond', this means that your ingredients cook in a relatively fast way while releasing some esssential juices to allow you to do a sauce later on. The bottom of the matter is the flavours being gathered. You do not kill your ingredients in that manner, you do get the better out of them.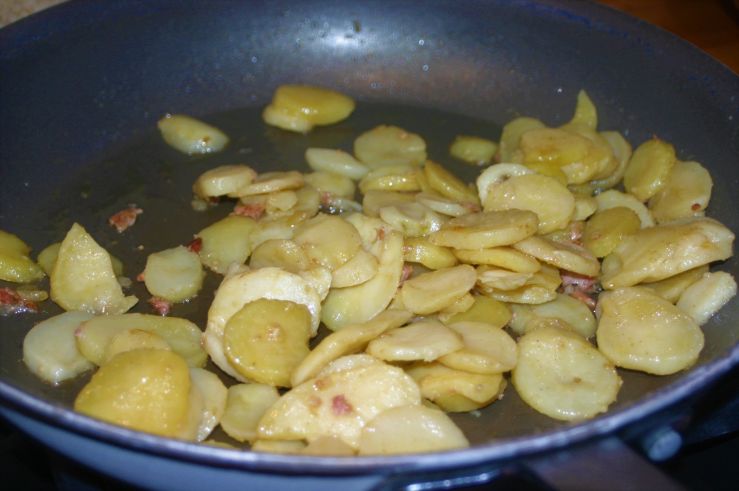 Sautéed Sliced Baby Potatoes with Chopped Onions, Finely Cubed Bacon and a little Minced Garlic clove. A very decent side dish to accompany Meat, like Pork or Beef.
It is a simple way of cooking which is fast that is all but gives you flavours up to your nostrils which invite one to say 'When' and then you do reply, 'lay the table up for us, Darling, it is almost ready'... Smile. Fast and satisfying.
What do you want more: well plenty! This dish has got to deliver. Swift is getting things done, working the 'Fond' is getting things better and all the little bits added in between or during are enduring as love. So the help of a spoon or spatula preferably made of wood to avoid scratching the bottom of pans is useful.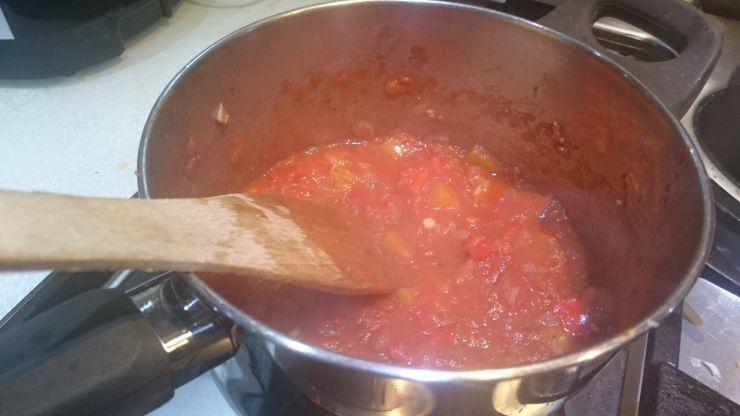 I will always recommand a Spatula or a Stirring Spoon made of Wood to protect your pots and pans.
You can almost use the Sautéing on a wide choice of products: Dicing Meat or Fish, cubed Potatoes, Aubergines, Butternut Squash is always advisable. It render the cooking time faster. However for a good colouration of the ingredients but also rendition of something that is actually cooked through waiting a little longer is better. No one wants raw potatoes on their plates.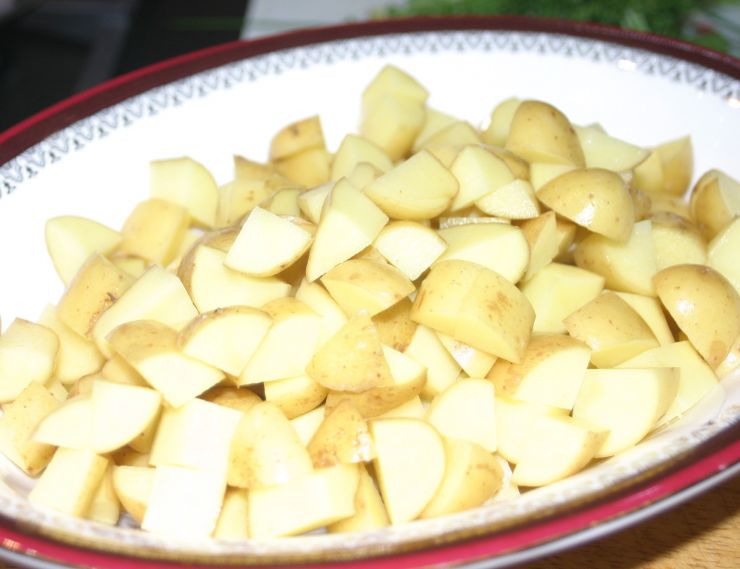 Diced or cubed, I will advise for the smaller variety of Potatoes to Sauter them, like the Baby New ones, The Jersey ones when they are in season, and the Anya variety. It is up to you if you peel them or not.
Broccoli and Cauliflower should be separeted into florets apart for the long tenderstem ones. For Aspagus remove the woody harder part.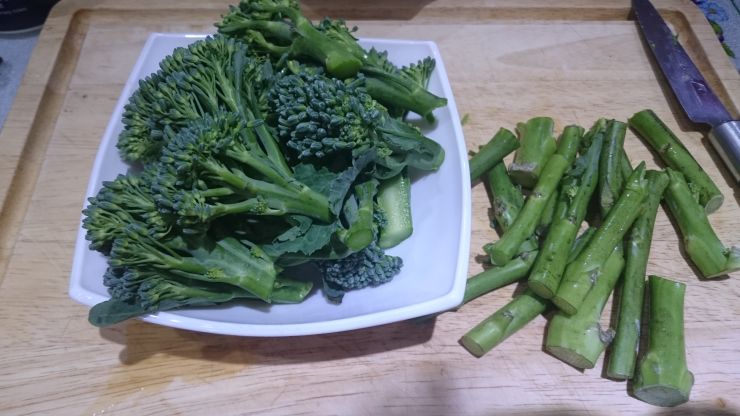 If you ever cut your Tenderstem Broccoli either Green or Purple, keep the Stems because they can always be used in a Stock, or a blended Soup for additional flavours or go to the compost heep to feed your Garden later on.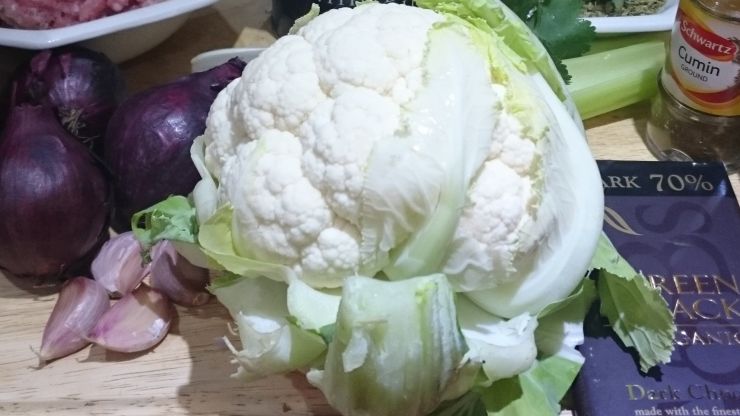 I did try in my eyes a strange combo which surprisingly worked but needs to be more refined. The Sautéing method suits well Venison which you never want to dry out. I used florets of a Cauliflower as an in within side in the pan. The mistake I did was catching the 'Fond' with red Wine and Chocolate to create a sauce. There is not enough juice coming out of Venison, the sauce was too chocolatey hence the balance was not here (It was the big fashion of chocolate can pair with some Meat so I had to try it, it works in very reasonable measure). If Cauliflower does work with Venison, it doesn't do too well with a chocolatey sauce. But it all depends on taste, the 3 Ts.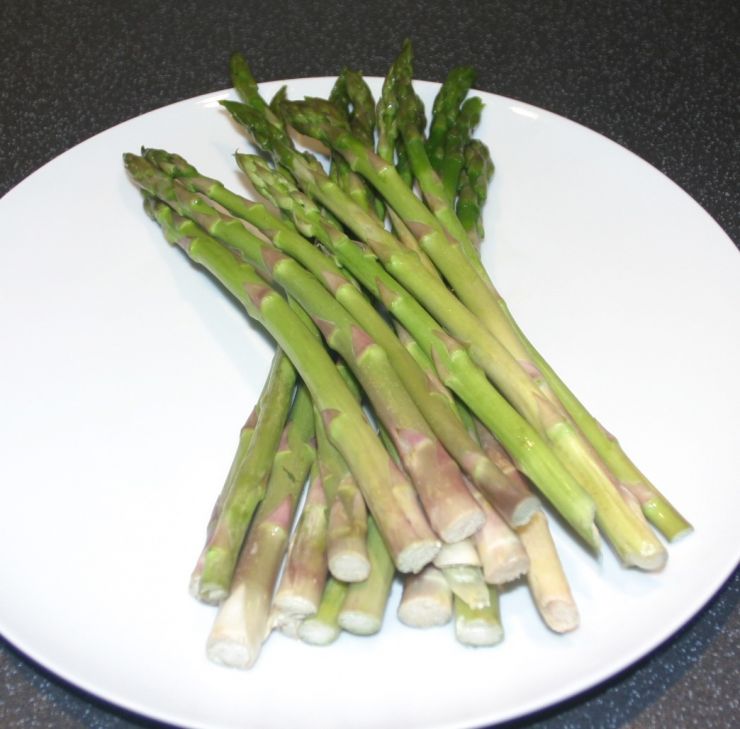 For Asparagus a well known tip is you can break the stem in part when it is too fibrous or woody, by all means I will also say that the fibrous part can give some flavour to a Springtime Soup Stock and to discard them could be a waste.
Usually I do slice the Onions rather than dicing them but it all depends on the dish you are preparing, the same apply for Garlic, sliced or crushed with the spatula and by prefence the Garlic would be skinned.
One thing to mention about Sautéing, if you use some spices, especially crushed Coriander seeds, Cardamon pods crushed as well, Cumin, Caraway, Fennel Seeds or crushed Peppercorn or Sechuan Pepper, Chilli Seeds, it is better to start infusing your frying pan with their flavours without oil for a few seconds. Then when you start having the fragrant aromatic scent (of your spices of choice), you can add your oil or the fat element of you did choose for the dish you want to prepare.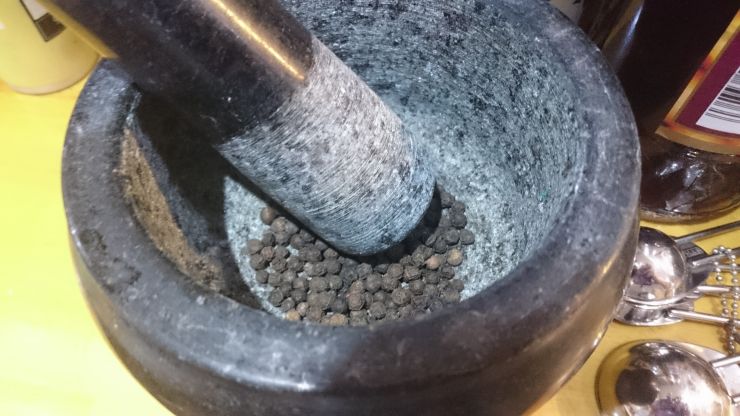 Slightly Faster in cooking a meal doesn't imply that it will have less taste none whatsoever, you just need to give it. Spices to start of with and a good finish of Herbs at a later stage.
Now to Sauter doesn't necessarily mean to drench your frying pan in oil. On this occasion I would say less is more. The result unlike proper Frying or deep Frying should be nicely golden brown on some edges but not burnt nor greasy however it should be cooked to your desire. So a tip is to stay by you pan during the entire process. Another tip is to think of your safety as when you do sauté something, you may end up with splashes of your fat ingredient flying in the air and let us just say an evidence which is that hot fat can burn severely. So carefullness and précaution are a must just as much as prevention is: Wear your chef gear if you have one with long sleeves ideally or your apron. If you get burnt go to the tap of your sink and run water on the burnt spot as fast as you can to avoid any blisters or more severe damage to your skin.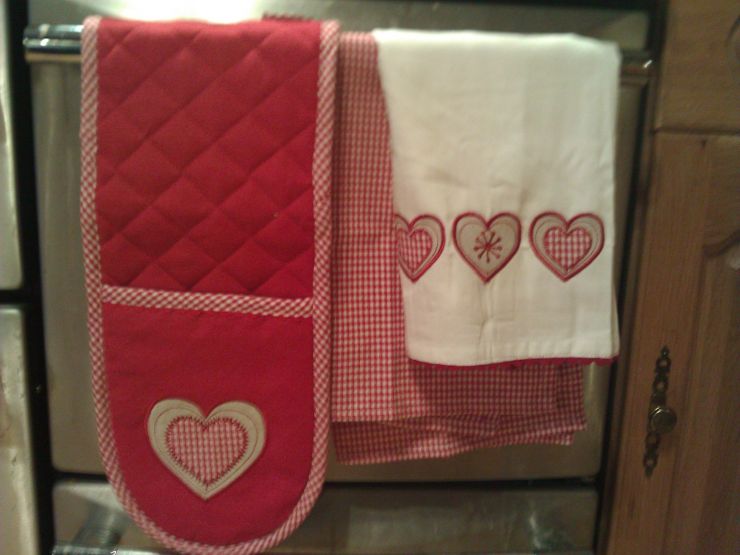 Caring is Loving and Vice Versa.
I will also advise to not have open toe shoes or flip flop when you are using this method of cooking because you never know where a drop of hot oil may land because we are in the kitchen to create a dish and not a new type of Samba dance. Wink, I do learn by my mistakes sometimes... Better safe than sorry. But a good Samba can be entertaining like the one coming from Cherbourg... I love them.
And let us confide I am not an Ainsley Harriot who I greatly admire for his Sautéing skills however I rather like to manage to have all my ingredients on a plate and impress with the dish rather than to try to make them fly all around the kitchen. I am rather clumsy since I damaged the metacarpal bone of my left hand then you can rest assure, me being left handed, that I don't/can't make my ingredients jump very high: Best impression I can do with flying food is that it will not reach the moon nor the ceiling any time soon. Not only that my partner will not be impressed if I do try it, that excellent Chef way, he will run away from the kitchen as soon as. UFO style: he will say that he saw an Unidentified Food Object flying by, was it a Broccoli from Mars or a Juniper from Jupiter? So gentle Sautéing it is, for me, and the use of a spatula to move things around nicely and safely.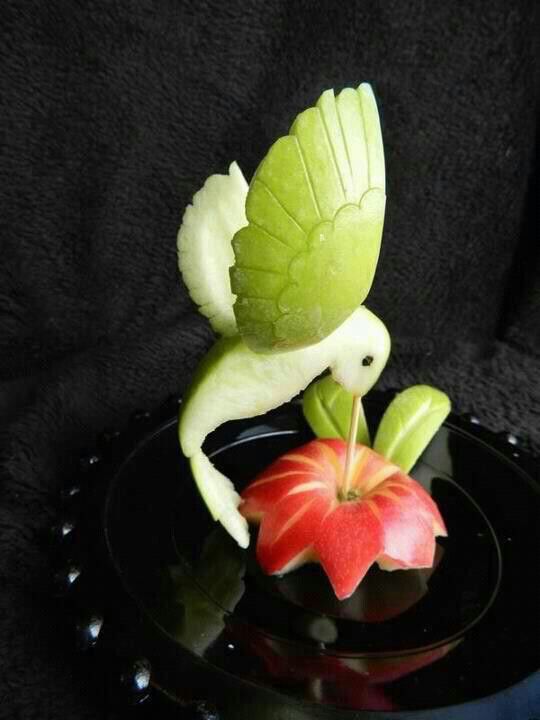 The Art of Flying Food. (I do not own this Picture but I do love the work that went to create a flying colibri out of an apple. Simply beautiful)
With all those security matters considered let us go back to the dish we are about to do or create. It is like an A-B-C. A: the Aromatic on a dry pan. B: The Building Block of your fat element. C: the Construction/Creation of your dish. D: Don't destroy the kitchen doing it. E: Energy to Build it which means Eyes on the Ball at all time. F: A no Flying Food policy to avoid any Ceiling or Floor landing. G: Be on your Guard to avoid burns for fat does spit. And I will go back to B, like a Julie Andrews in my Kitchen.
Julie Andrews in the Sound of the Music
B: for Basting, because Sautéing is a method of cooking which can go hand in hand with Basting. Basically you can enhance the flavours by Basting regurlaly your chosen ingredients by pouring your Fat element over it, not only to give it more colour but also adding to their tastes, like the nutty flavour of a Butter can impart to Meat, Fish or Veg for example. It is as simple as that, but it can also help with the cooking of the food throughout just as well.
To back to C: It is Cooked for you to see and taste.
And to go back to A: You can then sing A Table! Dinner is ready! (D: is for Dinner as well)
E: Enjoy!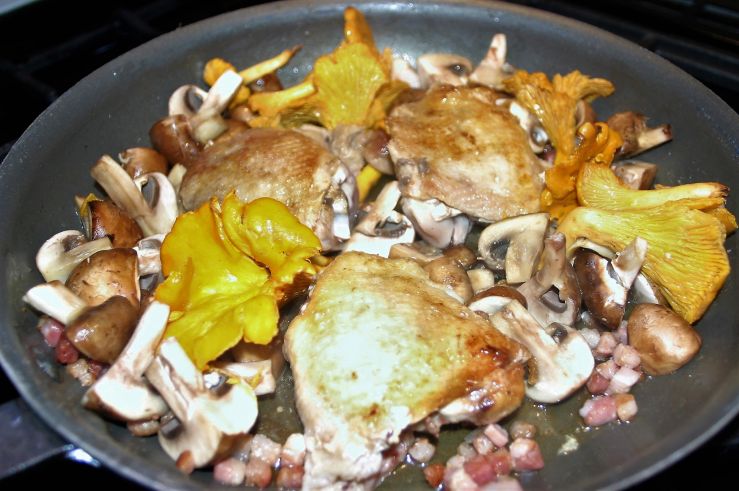 Sautéed Chicken à La Forestiére.
Chicken à la Forestiére. A succulent Autaumnal dish which after Sautéing, you can finish it off for 15 to 20 minutes in an Oven, while preparing a nice creamy and herby Sauce for it with Double Cream, a little Beaujolais or a smooth Red Bordeaux Wine, a drop, not a lot, and a nice choice of herbs like Parsley and Thyme.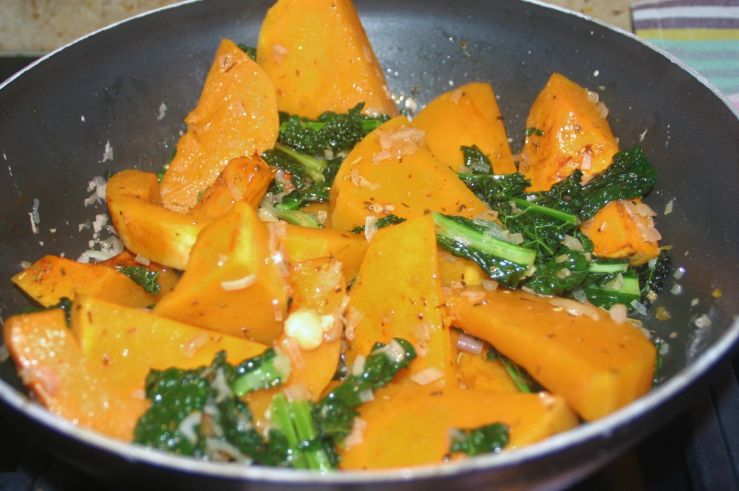 Sautéed Butternut Squash and Kale with chopped Garlic and Shallots.
Sautéing can do excellent Main Meals but you can always work out absolutly flavoursome Sides with this method. So why not give a go and a try?