Glaze or nappage techniques can either be savoury or sweet. The picture above shows a maple glazed gammoin joint served with Dauphinoise potatoes. Other savoury glazings are often used on ham especially during the festive season. Roast beef can benefit from being glazed with reduced stock to the point of an unctuous stickyness or napped by a home made BBQ sauce. I tasted once a chicken with a coating which ressembled like a lemon drizzle studded with cracked black peppercorn, the inside was stuffed with quarters of one lemon, a bunch of fragrant thyme and some crushed pealed garlic. Dare I say that it was so delicious.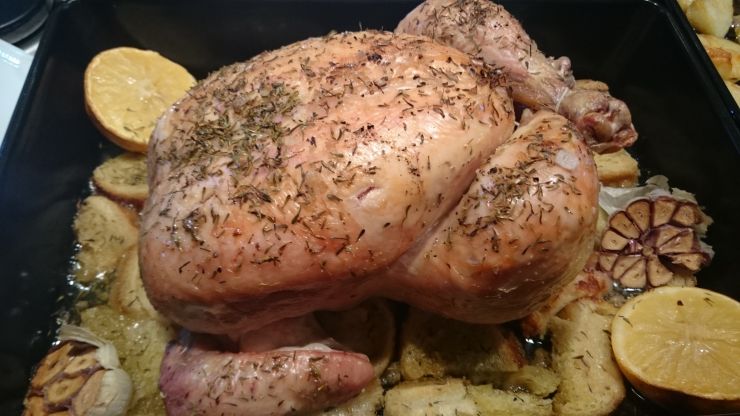 Lemon , Honey, Garlic and Thyme roasted Chicken
I would also comment that honey and maple syrup go well as coating for many meats. They work each in their own right as safe bet to impart flavour. I do tend to always drizzle sausages I roast with a little honey. There is another advantage with honey or even mapple syrup. The oozing stickiness makes them perfect to be creative by adding, fresh chopped aromatic herbs, or dried herbs or spices on top. There is only the need to consider some pairing traditional or not for example for a nice roasted joint of lamb, studded wich crush garlic and fresh rosemary drizzled with honey afterwards or a roasted joint of lamb napped with honey and adding upon some little smoked paprika powder, some slice chillies or instead some dried chilli seeds and go the Asian way with finely chopped spring onions. Those ingredients will stick to the meat but the honey will soothe the power of the heat that a chilli can have.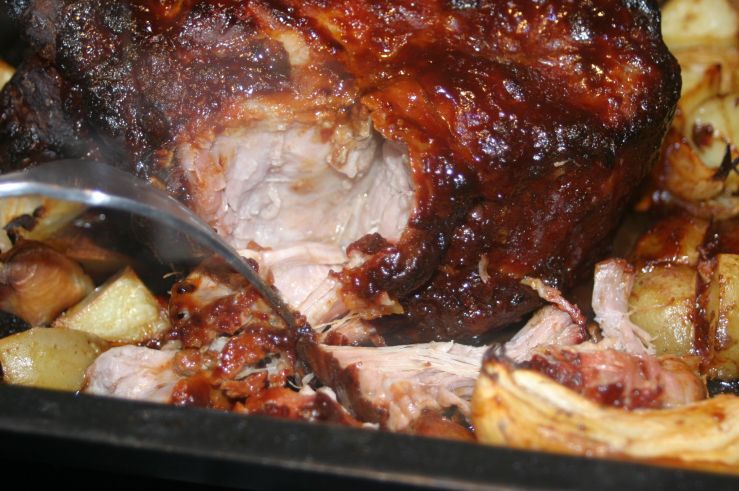 Glazed shoulder of Pork with Maple Syrup.
You must consider your glaze as a nice coat to enhance your dish by imparting it a little more flavour but also a little gloss. You don't want to arrive at a party in pyjamas and slippers so you have to treat the glaze like the make up of your dish, something to impress at the table. It is all about those little finishing touches. It is like the French or Italians would say the care, the passion and the love. And if we play on words and on a song, I will think of George Michael singing 'Dress me up before you go, go'.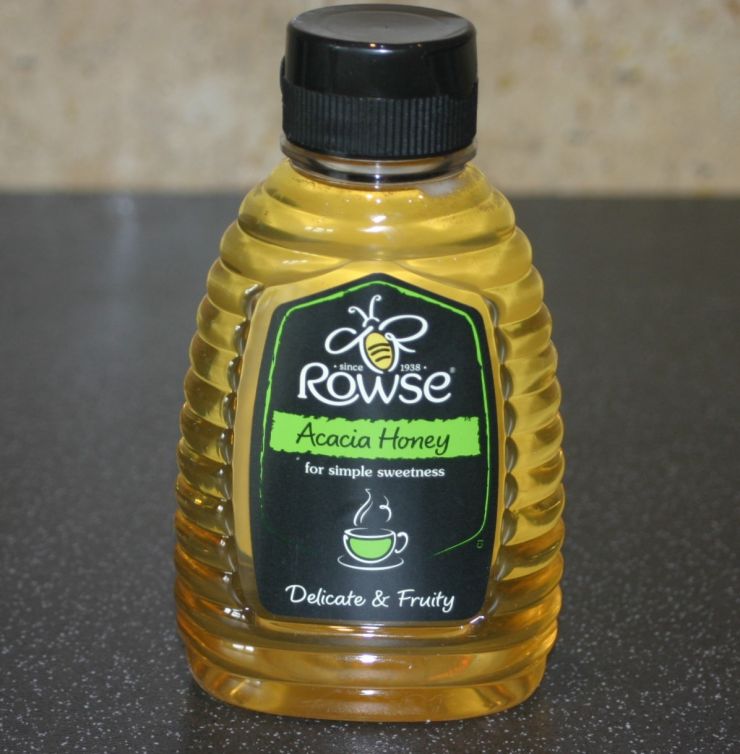 Honey, a golden culinary treasure trove. So many kinds, so many flavours, so many delights to bestow.
For the savoury glaze, and the glossy finish, we must also talk about of the pastry lids on pies and how impressive you want your steak and ale pie or your chicken and leeks pie. Humble pies can have glamour with a little glaze upon their pastry. There are three types which could be used based on eggs. One is just using the white of the egg, whisked a little and brushing it upon the pastry. Two is just separating the yolk from the white. I find this method giving a better aspect. Two eggs are better than one for an even coverage and depending on the size of your pies or crusted terrines feel free to add more: judge upon your instinct or eyes. Of course you need to beat them just a little and you can also season them as you like. I do a Morrocan style lamb pie, with diced lamb, a mix of chick peas, peas, mint, cumin, saffron, diced dried apricot, rice and raz al hanout covered with filo pastry and filled with a little lamb stock. It is feeling very comforting however using the yolk glaze makes it as much a show stopper as a comforting meal using a little paprika in the glaze. Three, you can also use the two together the yolk and the white, beat it together lightly and brush it over any pastry.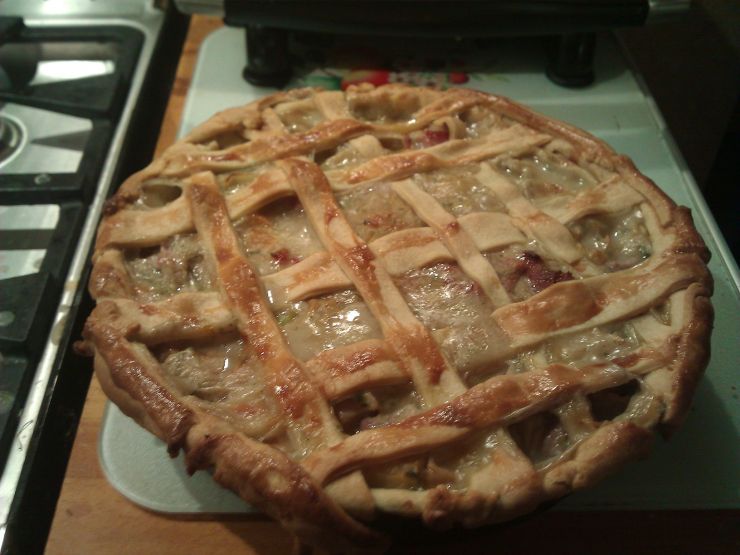 Pork, Celeriac and Leeks lattice Pie.
It is also my honest opinion that a Beef Wellington, or Salmon Coubiliac must have the special glaze finish off. As a tip I would add that: to always use any spare pastry as decoration and yes do glaze them.