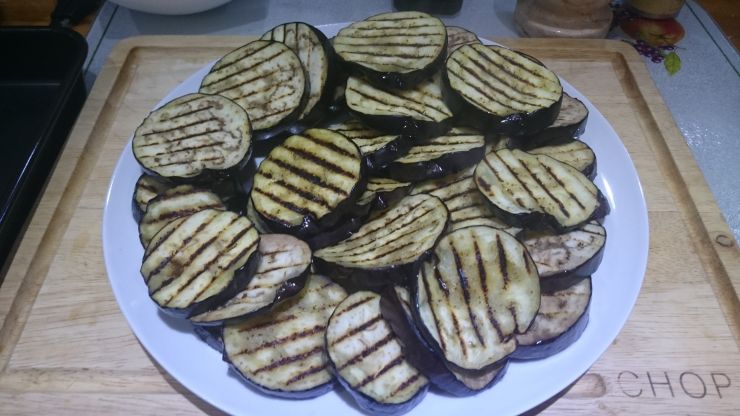 To make the difference between Grilling and Griddling can be very confusing. However usually a grill has a Grilling rack and a Grilling source of Heat above it. It is usually a fast way of cooking, but also a way which gives a nice pattern upon the Food you are Grilling, apart of course if you are covering your grill with some foil. The grill makes the juice or fat run out off your Food. Usually you have a bottom tray to grab the goodness of it all and be able to do something with it.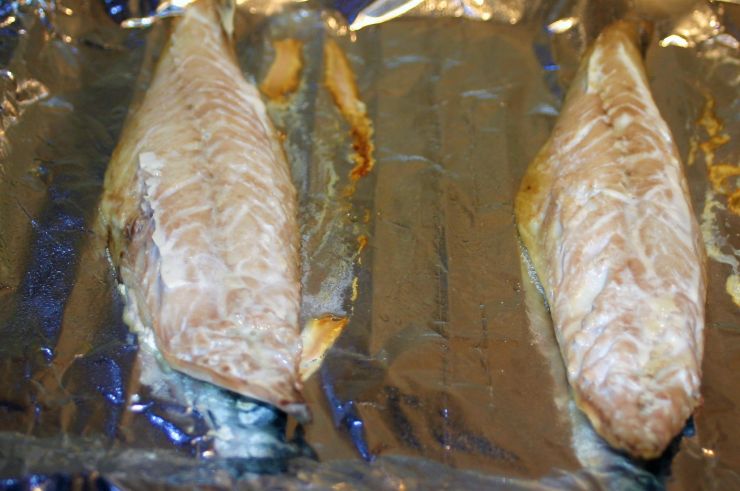 Grilled Mackerel but upon foil to keep the skin intact. However to render the flesh flaky.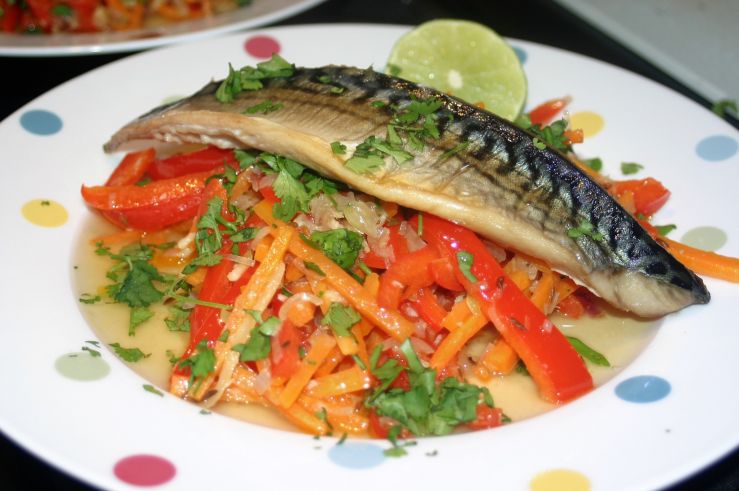 The result a fillet of grilled Mackerel served on a bed of Sautéed Sweet Peppers and finished of with Chopped Coriander and half a Lime. It is a little like an escabéche but an Asian style one.
My Father RIP used to do wonderful and simple Grilled Mackerel. It was almost a let the Fish speak. Just serve it with half a Lemon, that was almost his Motto on that point. What I learned is that Mackerel is a wonderful fish to grill and my favourite one.
A lovely oily Fish, the little Blue Tiger of the Seas. The Tasty Mackerel...
Now there are many Fish in the Sea which are awesome to grill from the humble Sardine to the more expensive Tuna Steak passing by the lovely Trout.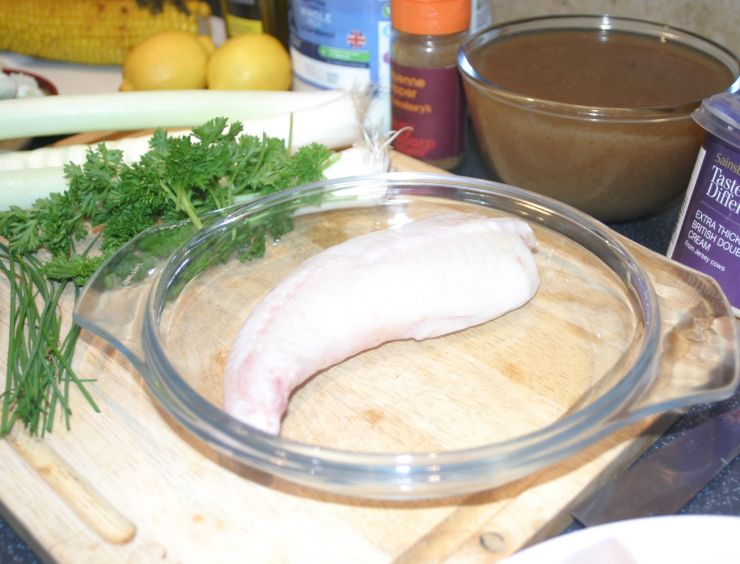 Monkfish Tails are excellent to Grill, as they are part of a Meaty Fish you can marinate them prior to the Grilling in a sharp Orange and Lime Marinade.
Of course Grilling Seafood is a must to try. I would mention, Squids, Octopus and Lobster but also Crayfish. However I will say just as well that those Grilled are ever so nice and bring a bit of the Summer to you on a plate. You can accompany them with Citrus Fruits and Herbs for an Appetiser or make a Seafood Salad... Food for thought for the next Summer. Imagine Grilled Squids Rings joining fresh Provencale Roasted Tomatoes, Sicilian Lemon quarters, Frisée Salad or Crispy Raddichio and a little Balsamic Vinegar, Olive Oil and crushed Black Pepper.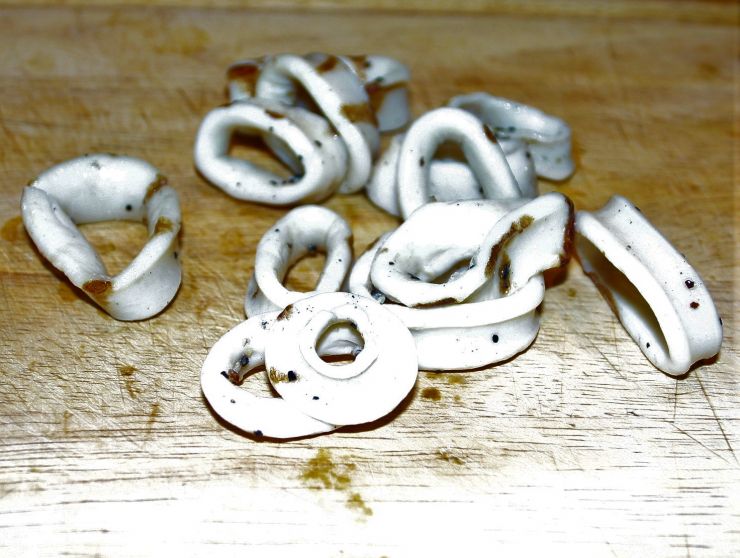 Grilled Squid Rings, You mustn't let them go all cheewy upon you, so it is a keep an eye upon job to grill them. However the result is a bit of a treat. Call them Snacks, Appetisers or ingredients for a lovely Starter or dish to do them justice.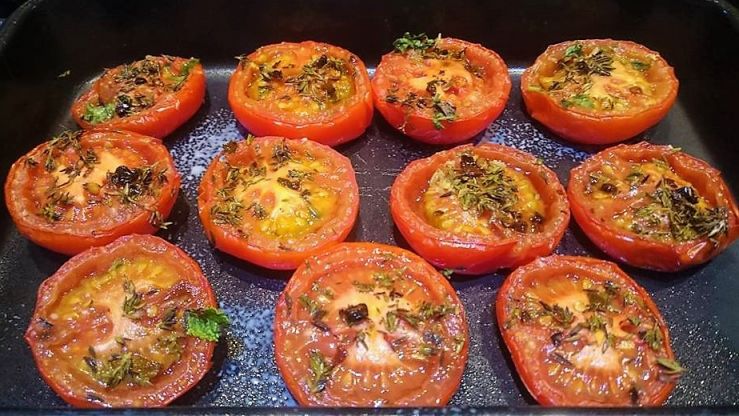 Tomatoes à la Provencale.
Speaking of Vegetables a lot of them are ever so nice with a Grilling treatment. Although the picture above shows Roasted Tomatoes, Tomatoes are lovely Grilled and do make a nice accompaniment for a dish. Other Vegetables which do lend themselses for a proper Grilling to give or add to a lovely meal are Aubergines (Eggplant), Courgettes (Zucchini), Onions (of different kind), Sweet Peppers, Leeks and Asparagus. It is already quite a list and you will never know what you are missing. But the answer is the good old Try and Taste, and Test again: the Three Ts.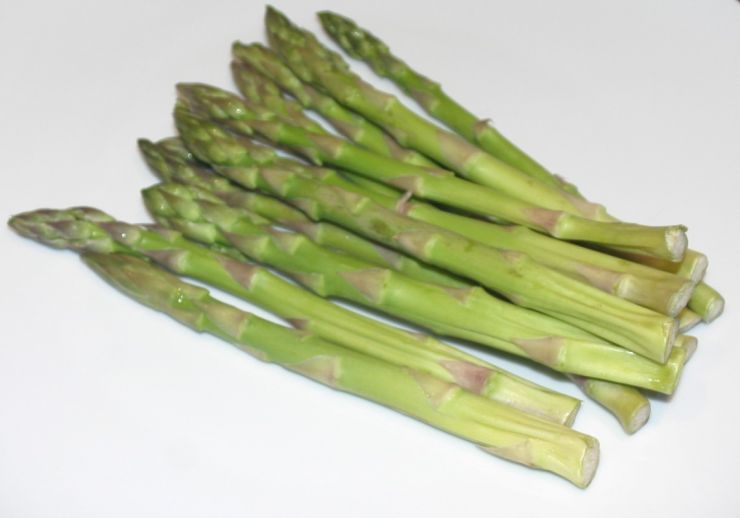 Asparagus are perfect to grill.