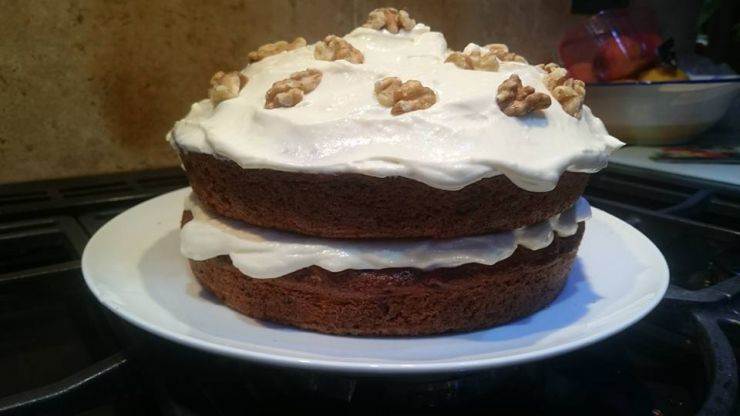 Walnut and Carrot Cake.
Not being a sweet tooth, Dessert is not my favourite time during any meal. However saying that a good dessert finishes off a meal wonderfuly. I will just mention Christmas, we can't imagine a Christmas without the last course...? May it be a Pudding or a Buche de Noel, it is an important moment. It is an instant which tells tales that we did enjoy our company and our time together but also that we did eat well and that the bellies are now saciated and full.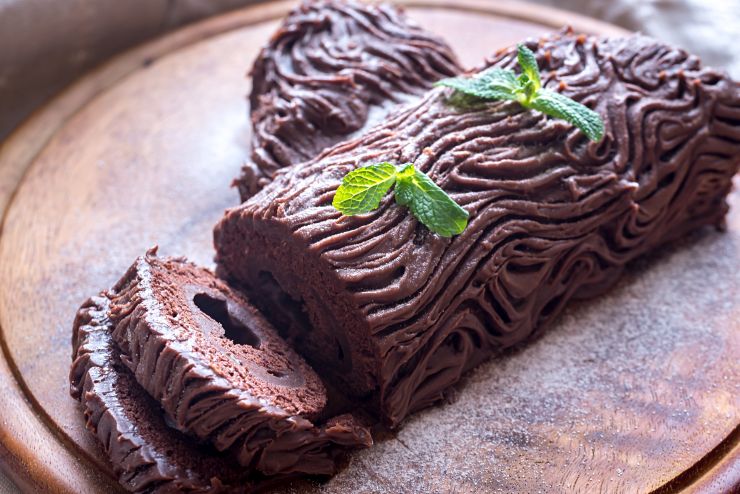 Chocolate Yule Log. Christmas Dessert the French way.
If I recall my favourite Desserts, it will be Cakes mainly. Chocolate Forest Gateau springs to mind as a Chilhood favourite but also Pancakes. Another Dessert I do enjoy is a simple Fruit Salad, no more no less. Simplicity sometimes win the deal.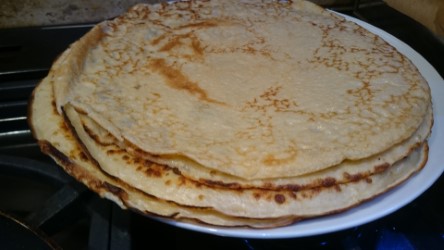 My Home Made Pancakes. I always do my Normandy style Pancakes.
Baked Apples with dried Fruits and nuts inside them, Marshmallows skewers upon a firewood, Bread and Butter Pudding, Tarte Tatin... All are making my heart melt and sing.