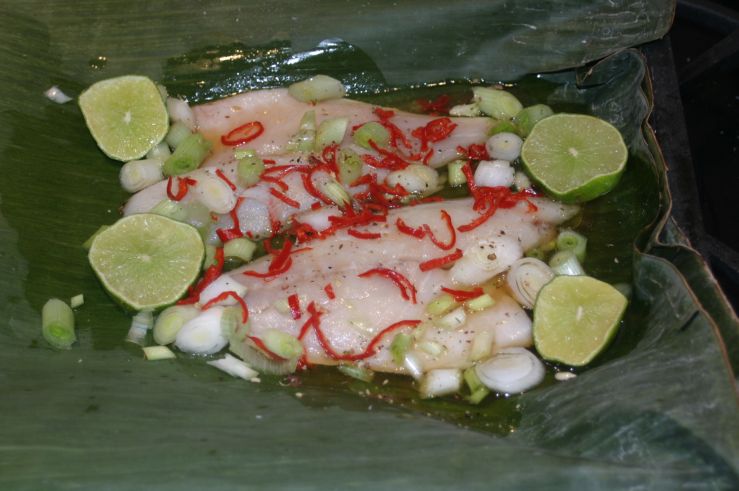 What can I say about Fish apart that being a Sea side girl that I absolutely love Fish. But it doesn't apply to everyone for my brother isn't fond of fish yet being born in the same place as I and my Partner coming from the South Coast of England likes Cod above all other Fish in the sea which he even struggles to make his mind to eat. Well, we are having Tuna Fish Cakes tonight with grilled Mediterranean Vegetables and he only told me half an hour before dinner time that he was fine with it. It is a little beyond belief to me but no one has got the same taste and we must accept it. It is called LOVE. See the link below about the song of Juliette Greco of a little Bird and a little Fish that loved each other tenderly... (Nostalgic French Songs, very sweet)
Un petit oiseau un petit poisson. From Juliette Greco
Anyhow I do like Fish and Mackerel most of all. Especialy if a Mackerel is barbecued it reminds me of my childhood. Or if the Mackerel is done the Escabéche way, I could sing 'Mamma Mia, here it goes again...'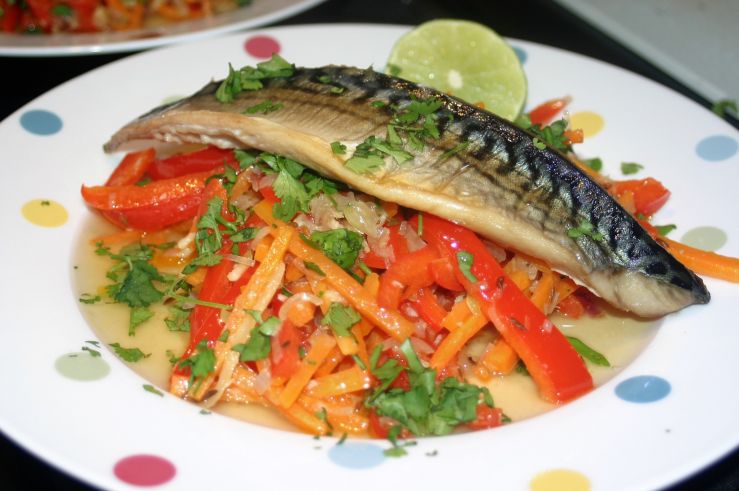 Grilled Mackerel with Asian style Veg.
The second and third Fish (in my personal scale of Top Three) which I enjoy a lot are also from the Oily Fish group: the Trout and the Salmon. But to be honest my scale is ever so changing but Mackerel always remains on the top.
The Trout is a Fish I like a lot. I must confess to have the pleasure to eat a pan fried Trout with Almonds when I was a child in a French Restaurant in France which was ever so nice. Since then my love of Trout remained strong and firm.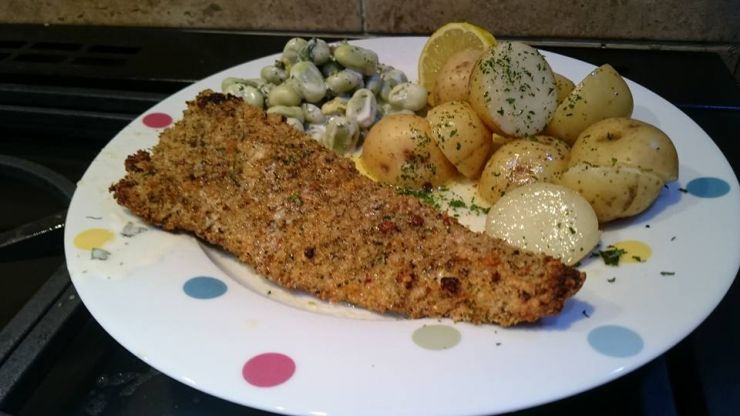 Pané Fried Trout with Baby Potatoes and Broad Beans.
Of the same family/species of Fish is the Salmon which I do enjoy a lot. It could be argued that the Trout is more refine than the Salmon or vice versa. However I do like both almost equally. Salmon is a mighty Fish full of strength. It does end up on plates a lot in festive seasons or celebrations either as a party cocktail canapé, as a very nice starter or a lovely main course.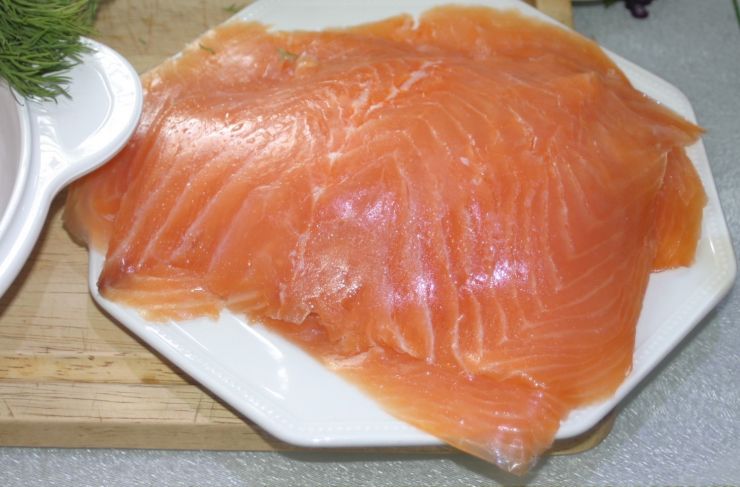 Smoked Salmon: A Pink glorious Fish to deal with for lovely Canapés.
Another little Oily Fish which is worth mentioning is the rather small and humble Anchovy. Since Antiquity Anchovies were used and eaten. The Romans were partial to a paste made with Anchovies called Garum to give flavour to some of their dishes. The fact is Anchovies have been preserved throughout history mainly by curing it with Salt which does impart the little Anchovy its strong salty flavour. However preserving in Oil tend to give Anchovies a milder taste. Anchovies are rather loved or hated a little like Marmite.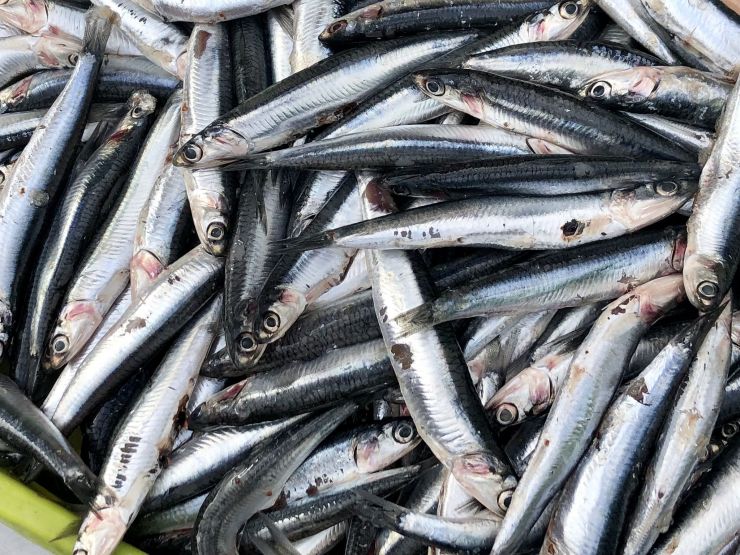 Small Silvery with a green tinge to them Anchovies do find themselves in many recipes from Salads to the preparation of a Roasted Leg of Lamb, passing being somewhat appreciated as a Coctail Canapés.
Then there is the realm of White Fish mainly dominated by the Cod. That Fish caused a war between England and Iceland between 1958 and 1976, my birth year. Hard to believe but yes it did happen. It is all based upon fishing rights. The English prefer the Cod above all Fish but do not have them easily in their coast, but they have plenty of other Fish they do not like to eat which are the Fish in their own habitat, ecosystem, seas, in their own water surrounding the island... You do get the picture: A Bulldog way of getting a Cod for Fish and Chips, and messing about with others in the meantime. The don't care attitude, the Brexit way, the no unity stance: it is my way or the highway. I am afraid on that one Great Britain just became England to the World and a country not to be trusted whatsoever. Their words mean nothing any longer in an agreement they don't intent to keep the following day, month or year. Iago springs to mind...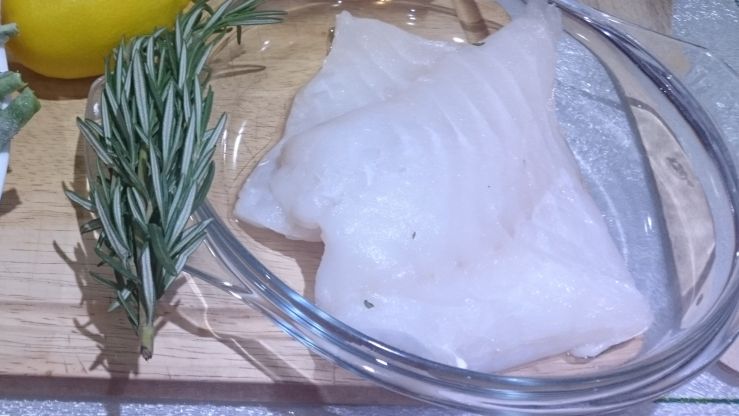 Cod Fillets. Cod is considered as a Meaty Fish.
Speaking about Cod it is the most popular Fish ordered all around the country in Fish and Chip Shops so much so that Fish and Chips is considered as a National dish.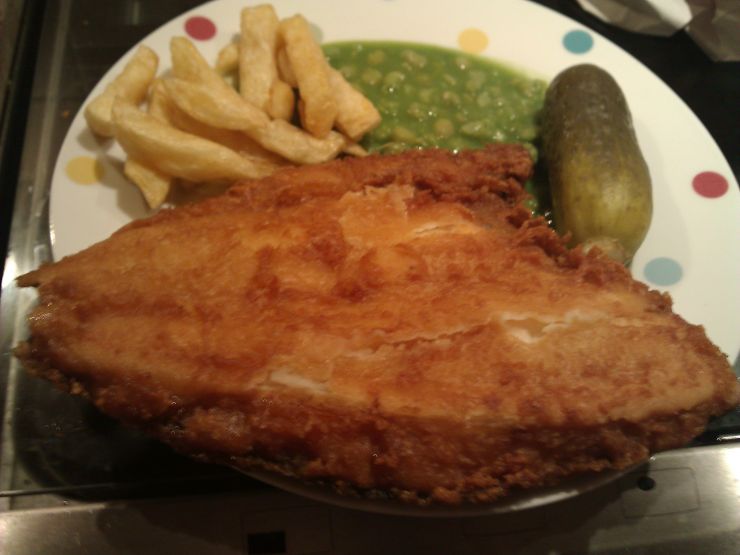 Fish and Chips with Mushy Peas and a Pickle Gherkin.