Strawberry and Raspberry Jam.
Making Jams and Chutneys is a very comforting thing to do. Most of it consists of assembling the right Ingredients and to leave them to simmer for a while and let them to go to the right temperature and consistency. I do enjoy doing Jams and Chutneys on a yearly basis but I also enjoy to be a little adventurous to them both. Because they do leave you the scope of doing so.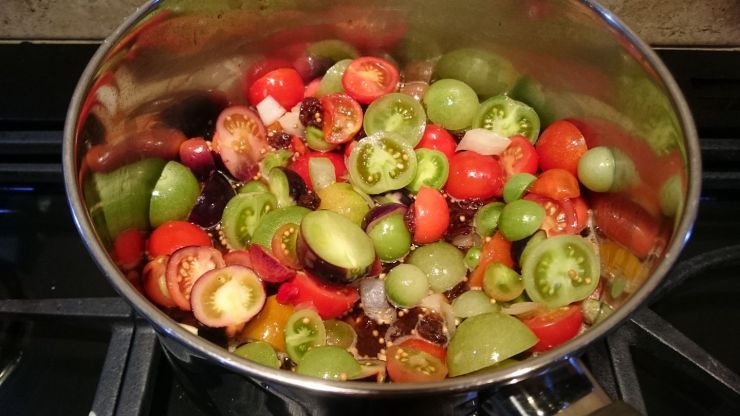 Home Made Green Tomatoes Chutney preparation.