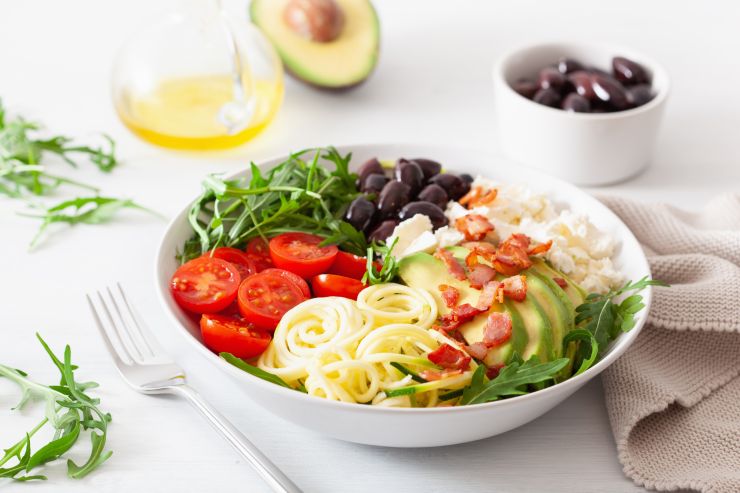 Snacks.
The beauty of Snacks is that they can require cooking or absolutely not, it can be an assemble of beautiful Ingredients upon a plate to just please the Palate and being just eaten with the hand, a toothpick or a fork, or a spoon or drank in a glass in the case of the Verrine.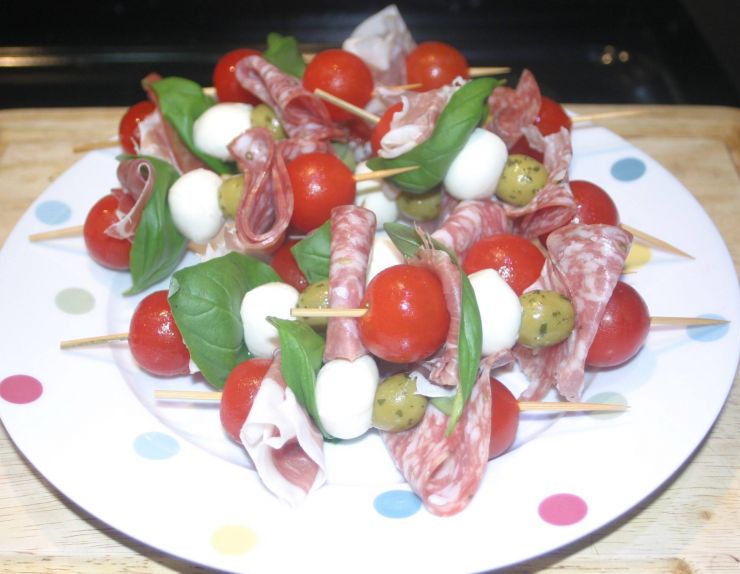 Skewers are very attractive Snacks upon a plate which usually do not last very long there.
In terms of Skewers or Toothpicks everyone remembers the seventies-eighties classic of Pineapple and cubed Cheese upon a stick which was actually quite nice, I am saying this with a giggle because I did like them... Easy to do Skewers Snacks can be enjoyable as well as tasty and colourful and they do go very fast. A Snack needs that contrast of flavours but also texture to hit the right marks. One I like to do is Cherry Tomatoes, a cured meat like Salami, Parma Ham or Serrano Ham, Olives (either Green or Black), a Cheese, (Mozzarella, Halloumi, Feta...) and finally a little something that binds everything together like Basil Leaves.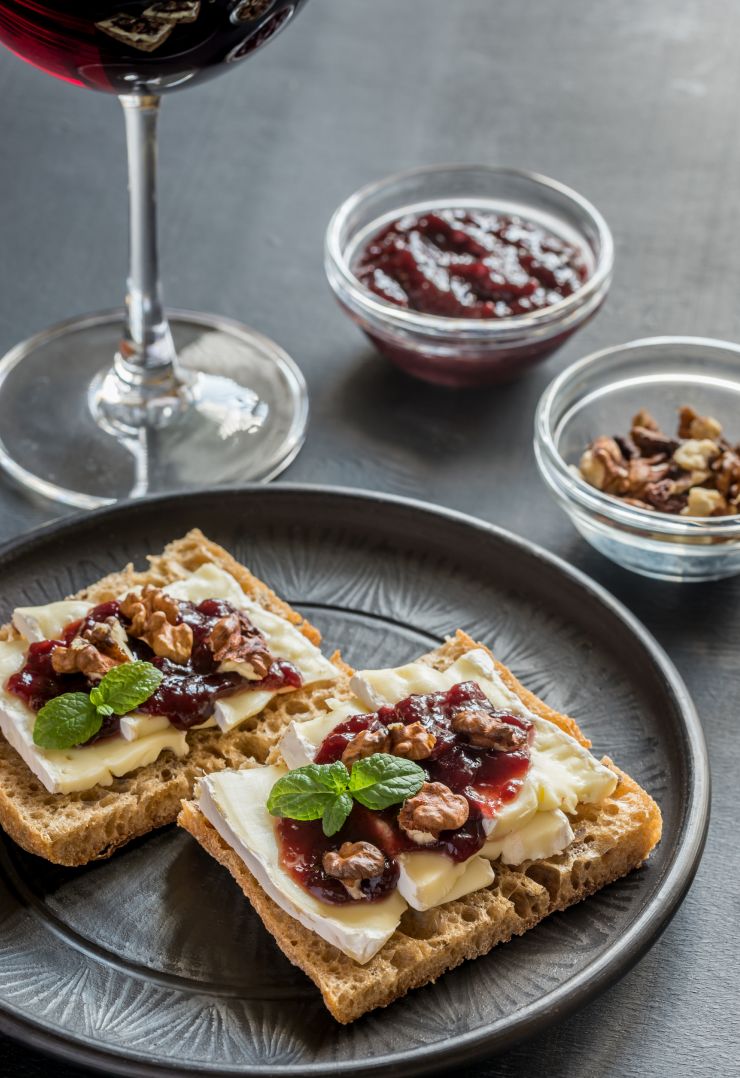 A Brie and Redcurrant Jam Bread Slice, with Walnut Pieces and Mint.
Snacks can be indulged like a guilty pleasure throughout the day. They can be prepared in advance like Muffins, Flapjacks, Brownies or made out of what you have at hand in cupboards and fridges. For myself, I will say that I do not have that many urges for Snacks, however as I tend to write at night from midnight to 6 am, I do like having a midnight Snack before my shift and a morning one before going to bed.