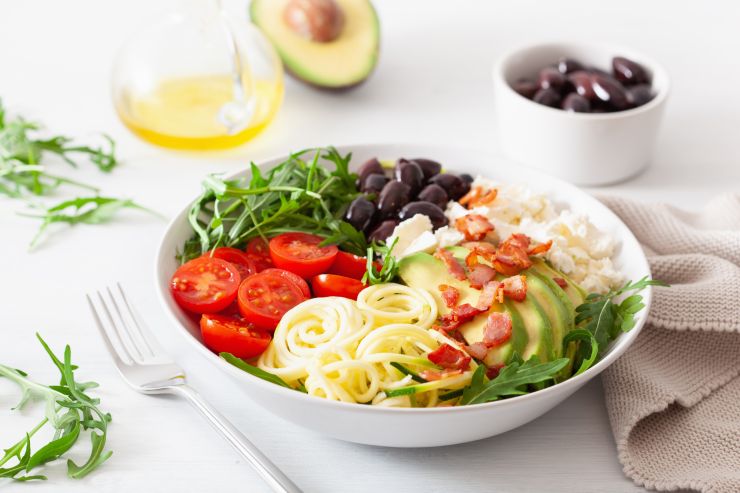 Snacks.
The beauty of Snacks is that they can require cooking or absolutely not, it can be an assemble of beautiful Ingredients upon a plate to just please the Palate and being just eaten with the hand, a toothpick or a fourk, or a spoon or drank in a glass in the case of the Verrine.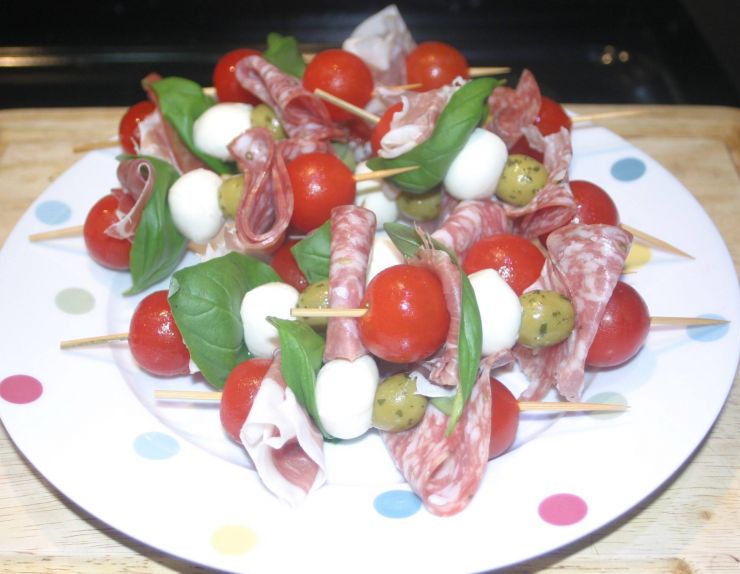 Skewers are very attractive Snacks upon a plate which usually do not last very long there.
In terms of Skewers or Toothpicks everyone remembers the seventies-eighties classic of Pineapple and cubed Cheese upon a stick which was actually quite nice I am saying this with a giggle because I did like them... Easy to do Skewers Snacks can be enjoyable as well as tasty and colourful and they do go very fast. It needs that contrast of flavours to hit the right marks. One I like to do is Cherry Tomatoes, a cured meat like Salami, Parma Ham or Serrano Ham, Olives (either Green or Black), a Cheese which you like, Mozzarella, Halloumi, Feta... and finally a little something that binds everything together like Basil Leaves.