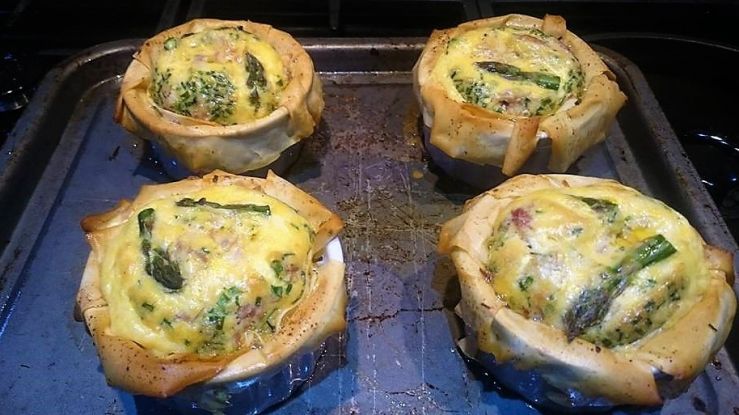 Ham Hock and Asparagus Filo Pastry Quiche Pot Pies.
Anytime of the year I love Savoury Pies. In Spring it will be the above little Quiche Pot Pies with Ham Hock and Asparagus. This is the beautiful thing with Savoury Pies and Quiches you can make them seasonal, adapt them upon the weather or upon what is fresh and available in your local area.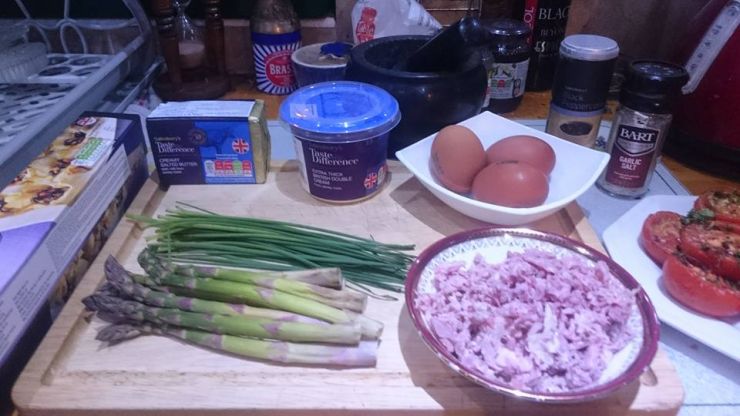 The ingredients for the Ham Hock and Asparagus Quiche Pot Pie.
The little Quiche Pot Pies are rather dainty and you will hear the 'I want more'... You start them by buttering the Filo Pastry and placing it neatly in their moulds/pots. It would be layers after layers to make sure that it hold the filling perfectly well.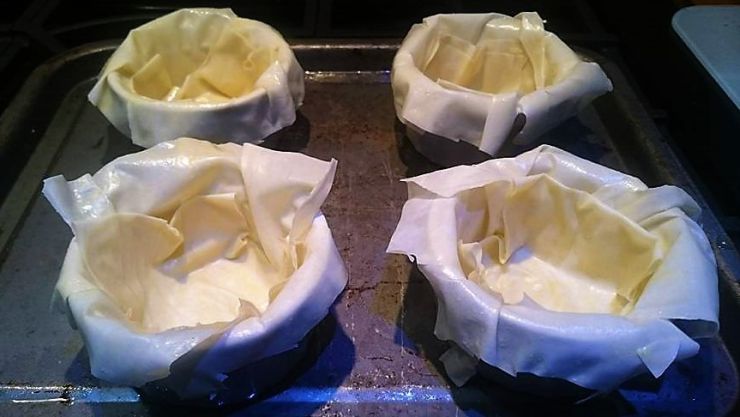 Building up the layers with the buttered Filo Pastry is an essential step.
Then you need to do your Quiche Egg Mix which is composed of Eggs, Double Cream and Seasoning.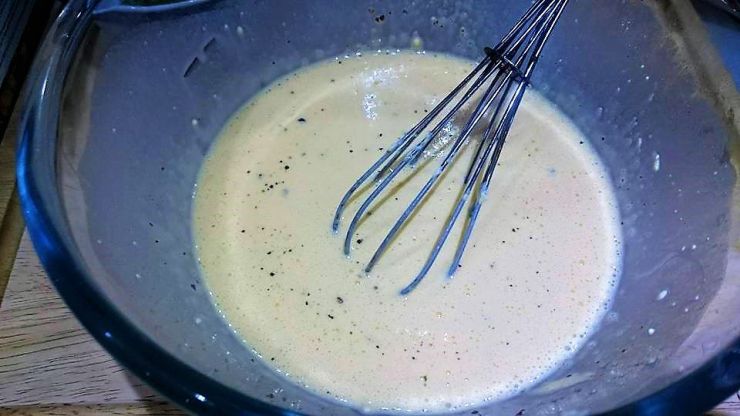 Quiche Egg Mix. Basic, Simple and Versatile.
Next comes the preparation of the Ingredients for your Pies. In this case the Ham Hock was already pre cooked and shredded. The Asparagus however needed to be trimmed and chopped so did the Chives. For the Herbs that you do use I will recommend them to be chopped finely.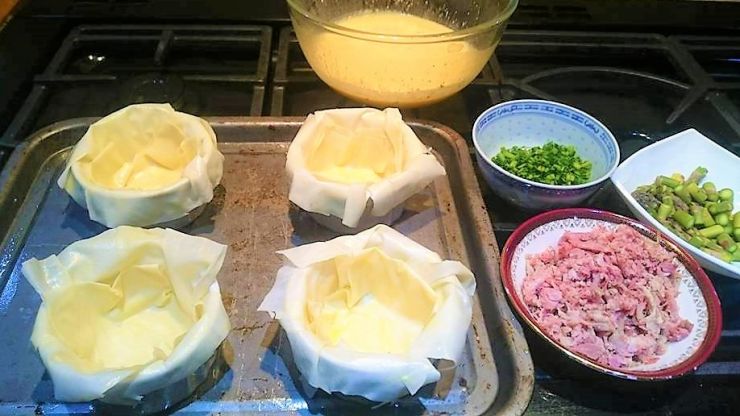 Building up Station for the Quiche Pot Pies.
Now the choice of the Ingredients are up to you to fill your Quiche Pot Pie. You can be seasonal or even adventurous. Spring: Ham hock, Asparagus and Chives. Summer: Cherry Tomatoes, Roasted Peppers and Paprika. Autumn: Lardons, Stilton and Parsley. Winter: Shredded Turkey, Shredded Brussels Sprouts and Dried Cranberry which is delightfully unusual but very festive, let alone that it does use Leftovers in an inovative way. For an Adventurous time you can go for Shrimps, Samphire and Nori...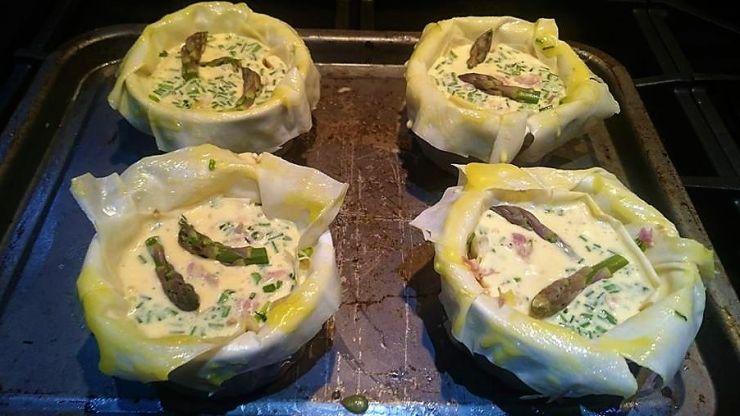 The Spring Quiche Pot Pies ready to go in the oven.