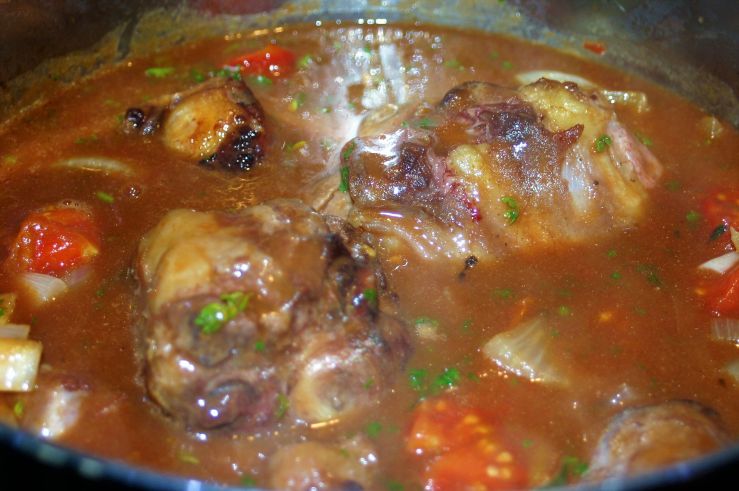 Oxtail Stew.
Stews are very comforting at any time during the year. In Spring you can be presented with a Spring Chicken Stew, made with Chicken, a lot of Herbs, Shallots, Peas and Green Beans, Baby Potatoes or Jersey ones, Radishes...
In Summer it could be a Fish Stew with a Tomato base, a little like a Bouillabesse. All the flavours of the Sea condensed in one dish... Something to make you sing the Madrague of Brigitte Bardot.
La Madrague of Brigitte Bardot.
Autumn brings to you the Harvest. So a one Pot Wonder is always welcomed. Tomatoes, Peppers, Onions... You can enjoy the fruits of the Earth as per say. It is also very comforting when the colder days are folding in upon you like wings that can make you shiver in the outside but when a Stew can warm you up from the inside.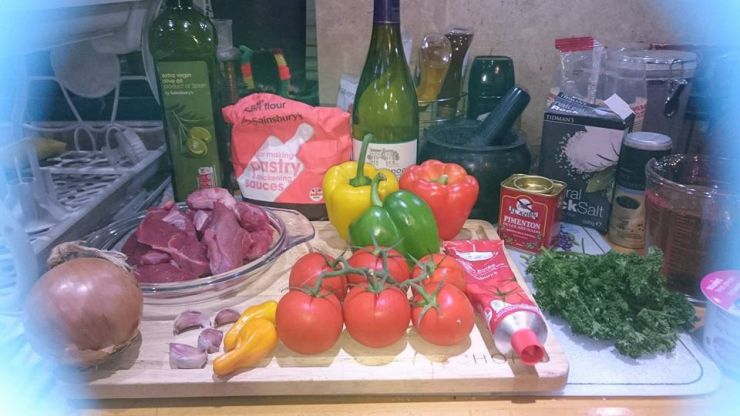 The Ingredients for a Goulash.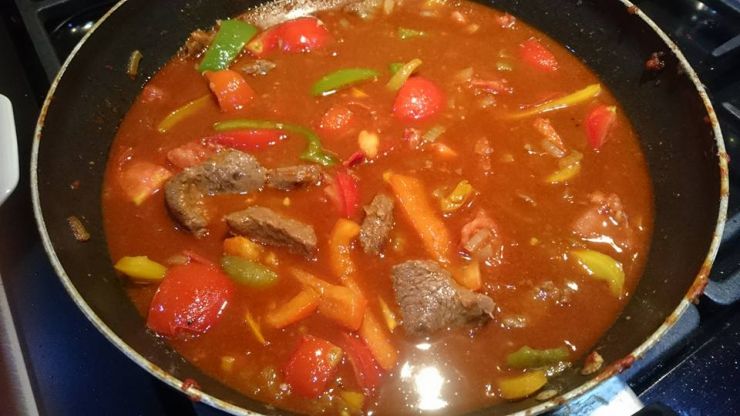 An Home Made Goulash.
In Winter a good Home Made Beef Stew or an Oxtail one brings warming comfort into your belly, it is lush, plush and speaks volume. It whispers to your ear at its every simmering puff: Put your slippers own, wrap yourself in your night gown, get your favourite book, imagine for a moment you are a Musketeer of Louis the thirteenth, for a good Chapter at least, I will not let you down, 'One for all, all for one', and your moment of glory will be when I arrive upon your lap within a bowl, warming up your mouth, hands and belly...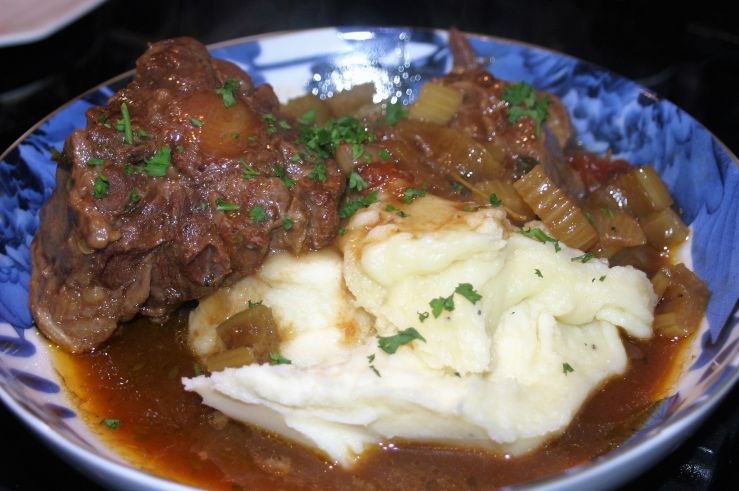 Oxtail Stew within a bowl served with mashed Potatoes.
Stews can be very seasonal, but they are also a one pot wonder. They do take times, I agree, but they can be left to gently simmer and reduce to pack all the flavours of ingredients into the dish. After the building up of a Stew, it is more or less, a gentle stir of a wooden spoon on occasion. A Stew gives you time to chill and relax: Chillax...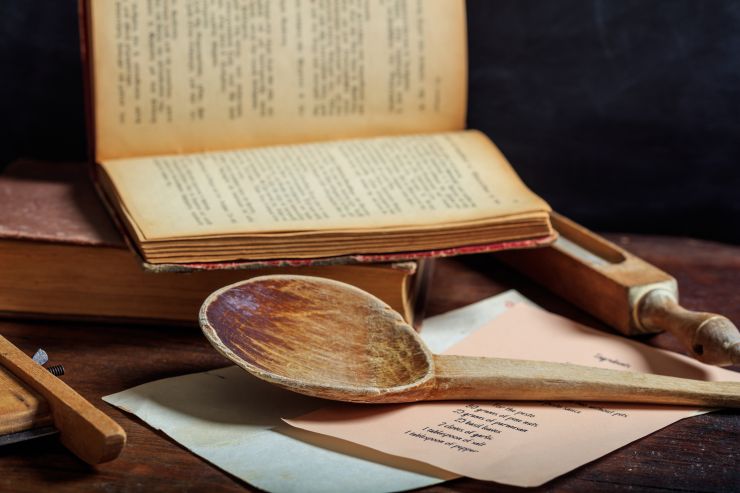 Stews Recipes are rather simple but they are very much fillings numbers.