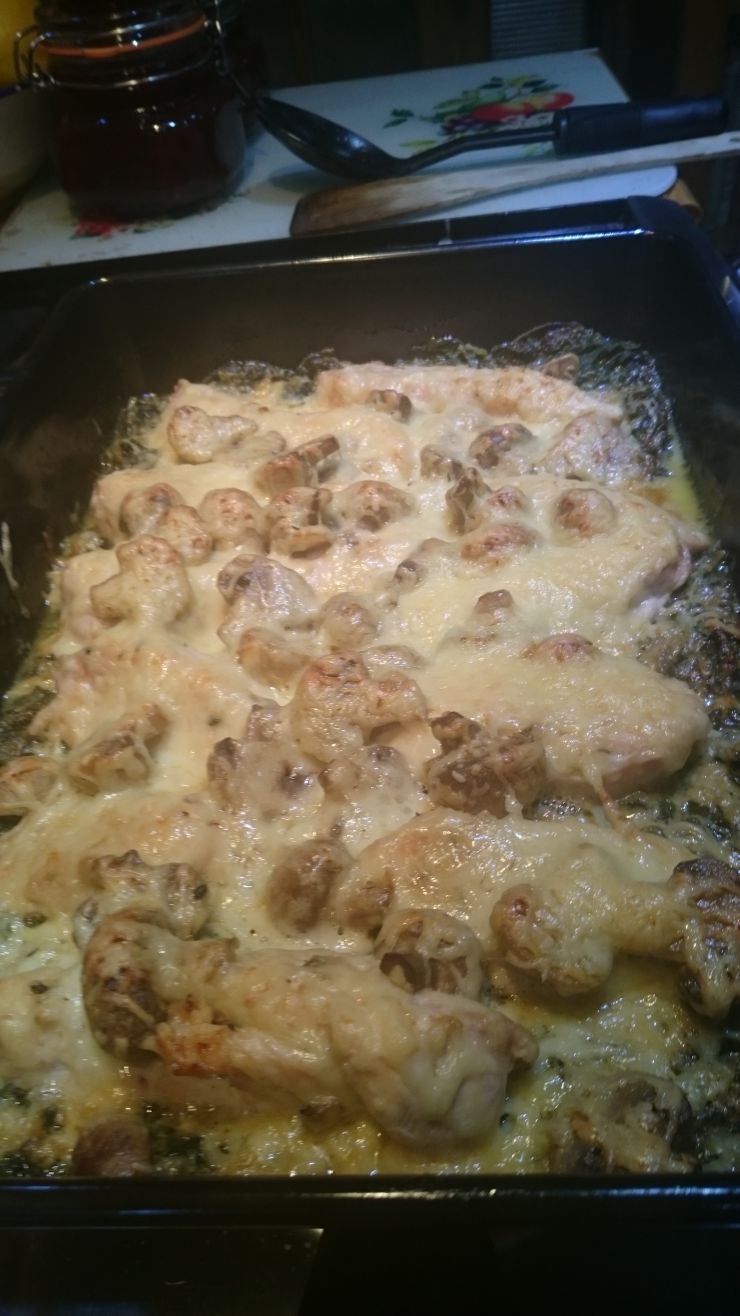 Baking doesn't involve just doing cakes and so on. Sweetness as delicious as it can be, the savoury side of things should take our consideration. As some may know I had trouble with my health and eating in particular. Swallowing is extremelly difficult for me so I had to find a way to feed myself which suit my throat or esophagus. It can become boring when you don't know how to get the right amount of vitamins and nutrients in your body when you have no energy to do so. But you must never give up.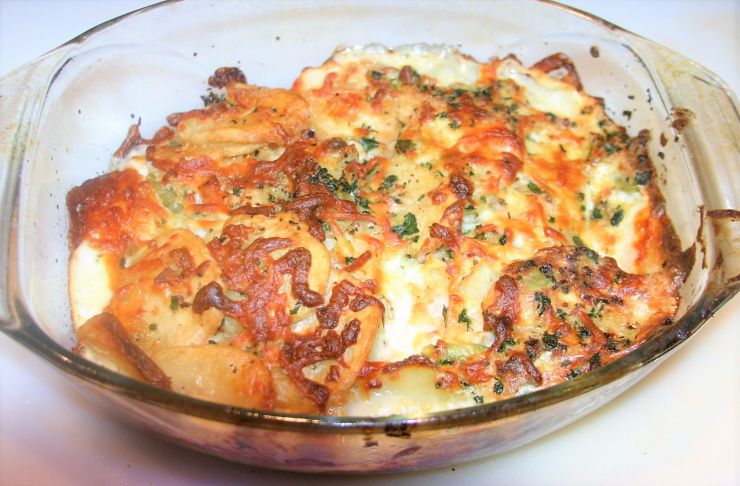 Wiltshire Ham and Potato Gratin. It is Comfort Food.
Soups were my first port of call, and I love them but you need, and emphasise the 'Need' a balanced diet but also a varied one. Nutrition when you are not well is important, it can help you to get back on your feet. Therefore you mustn't be stuck in a rut and get bored with the only food you can have or eat. So you have to shout and find a way to make it lively. Twist and Shout:
Twist and Shout. by the Isley Brothers.
One miracle happened, and you can laugh at that one, the slow released energy food which helped cyclists during their races was supposed to be a bowl of pasta before the race. Now we all know that it can be part true and false. But it does work for me.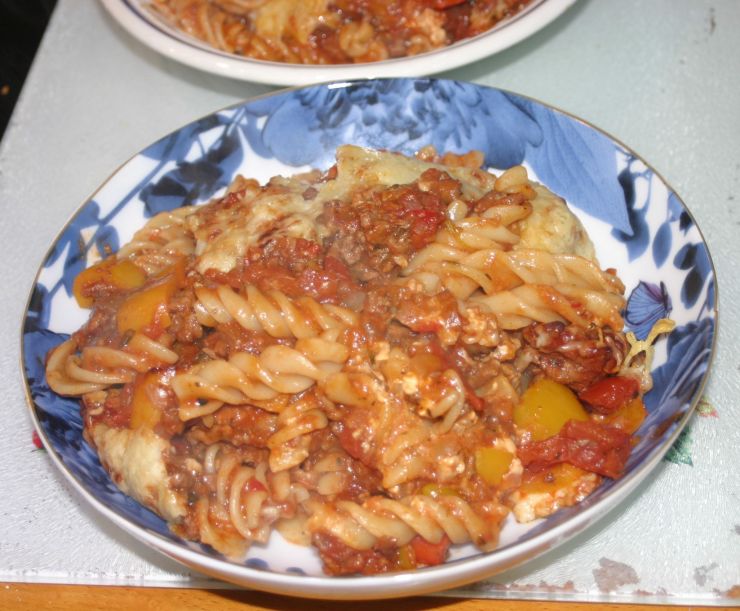 Sweet and Spicy Tagliattelle Bowls Made from a Pepperoni and Sweet Pepper Pasta Bake
I do enjoy Pasta Bake a Hell of a lot and a good Lasagne send me to Heaven like Garfield. Like many I enjoy a Minced Beef one of course but I tried my hands to do others, which are similar with different ingredients. A Pasta Bake or a Lasagne are never a good looking Dish but Gosh does it fulfill?! The Stomach can sing something along the line of Whoopy Goldberg in Sister Act, however it will go replacing Him by Lasagne: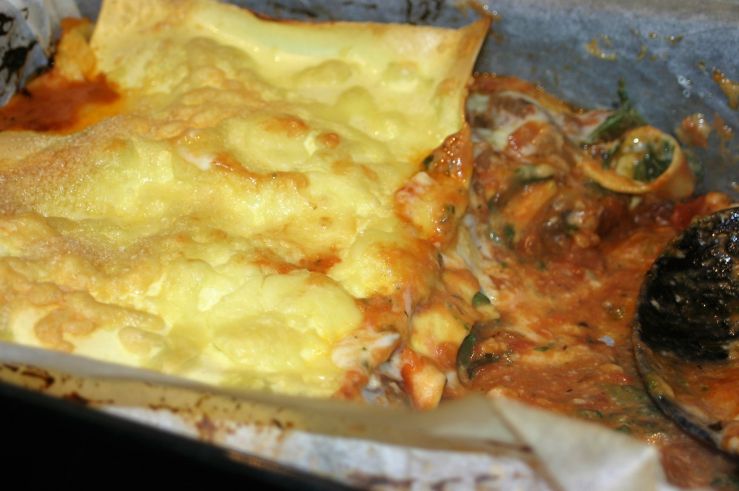 Mushroom and Spinach Lasagne, not a Looker but a Stomach Satisfier.
Another dish that is not a looker but very satisfying nonetheless is the good old Toad in the Hole. This is a very traditional British dish which consist of Sausages and a Yorkshire Batter. Like Yorshire Pudding the Batter rises to enclose the Sausages. The result served with a nice Onion Gravy is very nice indeed.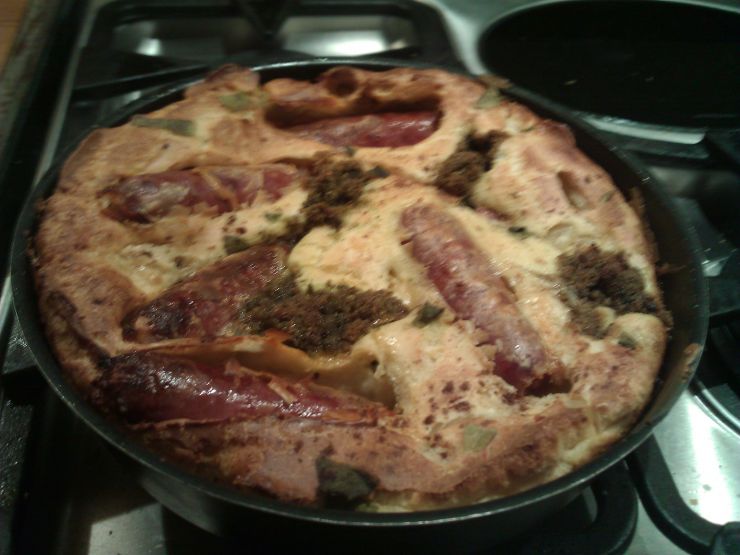 Home Made Toad in the Hole: Comfort Food label= Definitely.