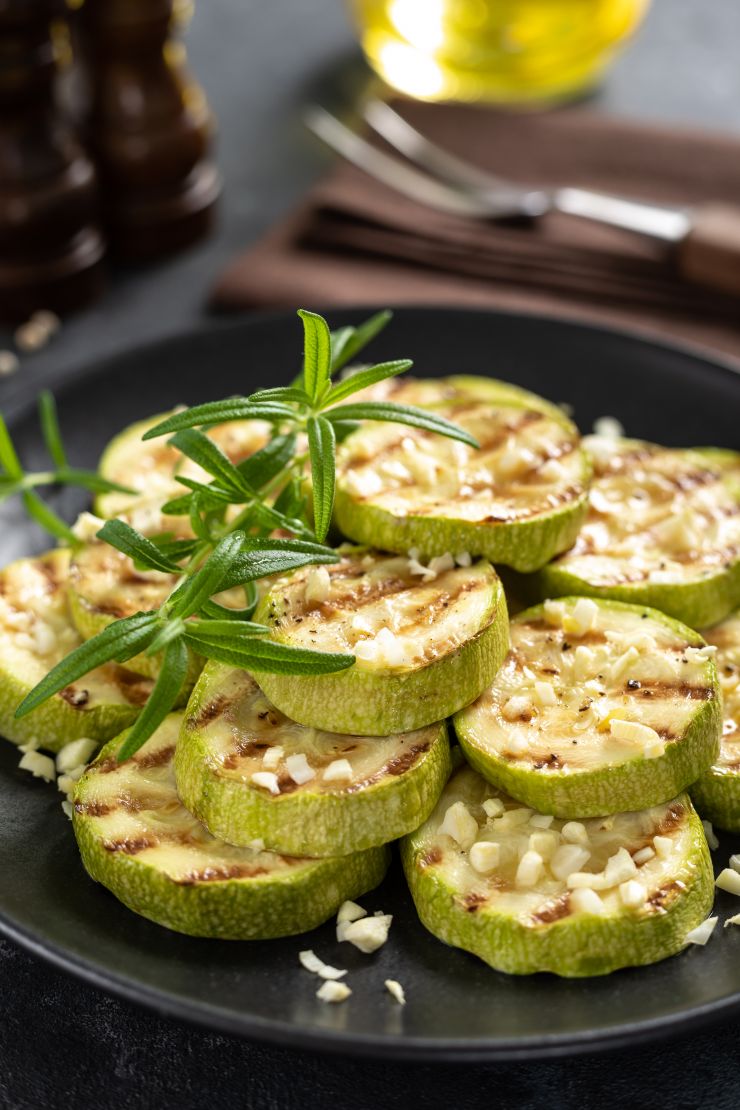 Grilled slices of Marrow with Garlic and Rosemary.
An important aspect of a Dish is one which is sometimes overlooked and being paid less attention is the Side. However for most Dishes to be complete, the side is necessary to render them complete. Sides can be simple or elegant and/or complicated. But they are a part of a Meal which should not be neglected.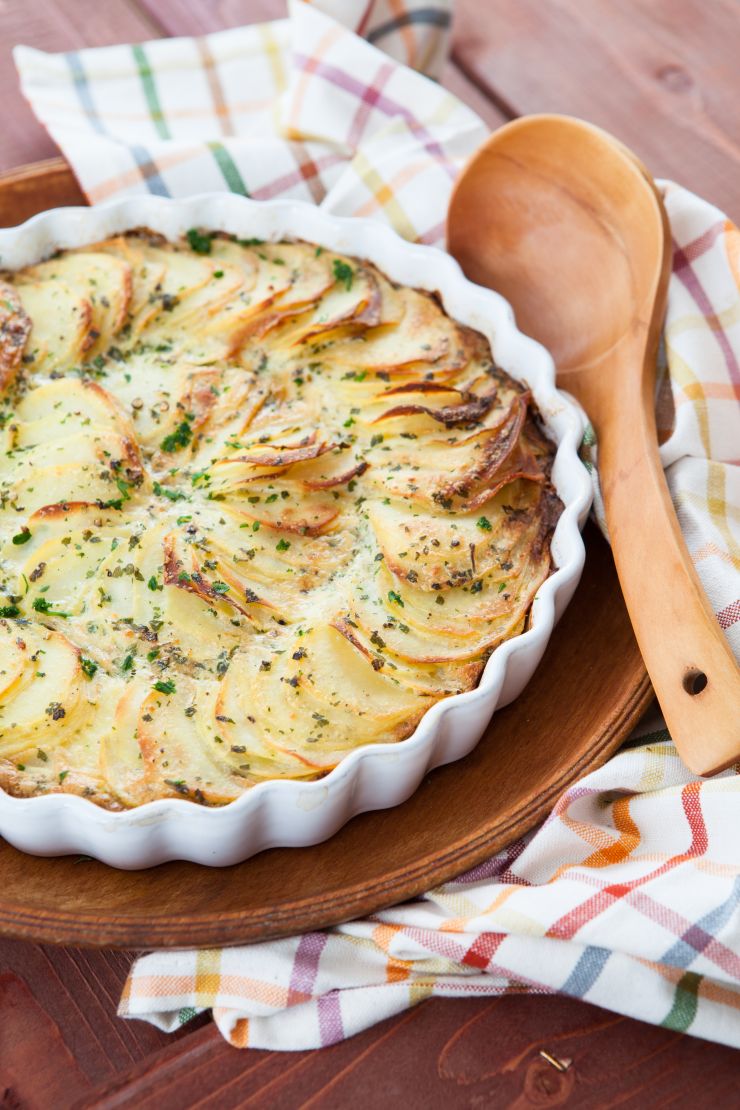 Potato Gratin.
One of my favourite Side is Dauphinoise Potatoes. Something as to be said that Potatoes are often looked as the ingredient of choice for many Meals: Triple cooked Chips, French Fries, Pomme Anna, Pomme soufflées, Mash Potatoes... Having little confessions to make, I love Steak and Chips, a Sausage with Mash Potatoes and Onion Gravy. My assumption is that a lot of us do pairing by habits or culture: the 'we grew up eating that'.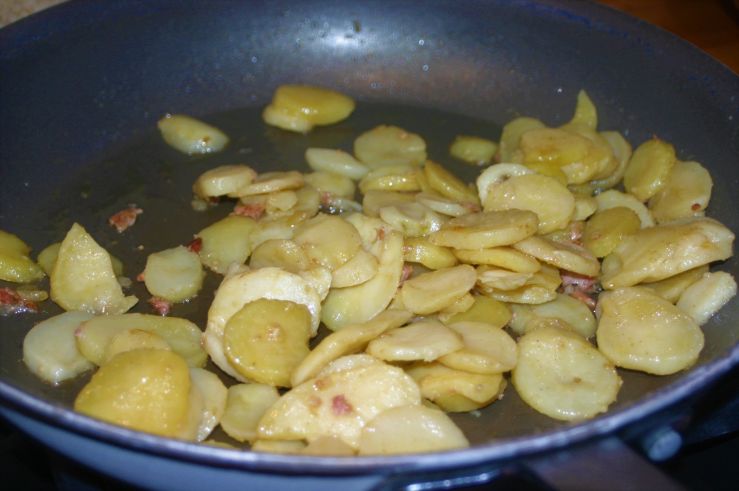 Sautéed sliced Baby Potatoes with a little Bacon: a decent little comforting Side.
Root Vegetables are very often used as Sides in one way or another. We mentioned Potatoes, but we can speak about many more from Parsnips, to Celeriac, passing by Beetroot, Turnips and Carrots and many more. To be honest I mainly use Parsnips during the Festive season. I usually Honey roast them along with Thyme and Rosemary.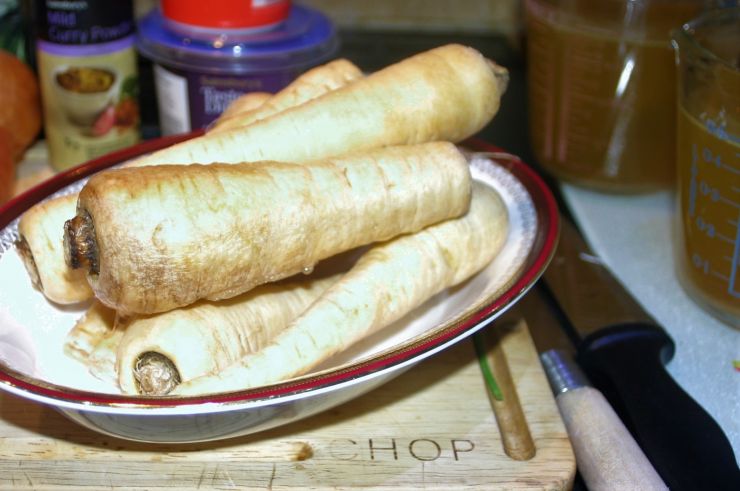 Parsnips. I roast them normally however I also do Purées with them and Soups. but if Purées can classify as a Side, Soups can classify as a Supper and or as a Starter.
Beetroots and Carrots have a flexibility to be eaten hot or cold. This is something to be considered is that a Side to a Dish doesn't necessarily have to be hot. A Salad for exemple can constitute an excellent Side Dish especially in Spring and Summer. Being a fan of Quiches I serve them up normally with a Salad the same goes with a BBQ feast.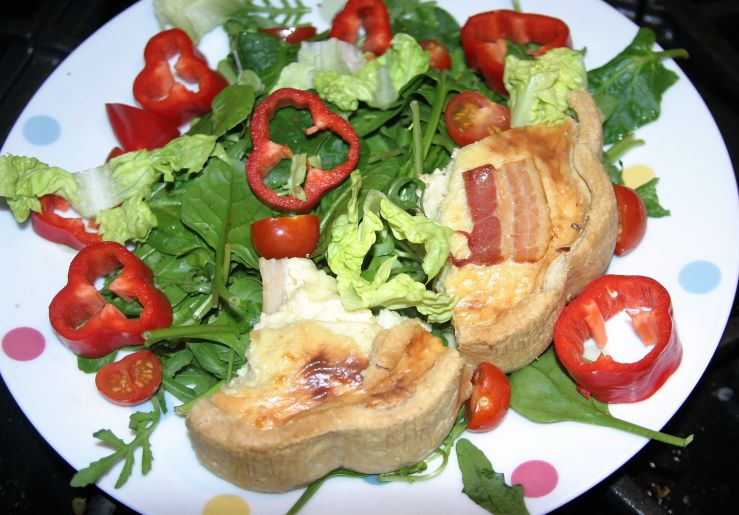 Bacon Quiche and Side Salad of Spinach, Baby Gem Lettuce, Red Pepper, Baby Rocket Leaves and Cherry Tomatoes.
A Side can be also very simple or very worked upon. My Motto on that point is pretty much that a Side should be: Easy, Tasty, and a Comforting compliment to the Dish. It is just about reaching a balance at the end of the day. But it is also with trials and errors that we do know what does work and what doesn't work. There I will say words of compassion for the cooking competition judges for they have to taste the result of any endeavours good or bad... Especially when a contestant is saying that they didn't practice the dish that is being presented in front of them.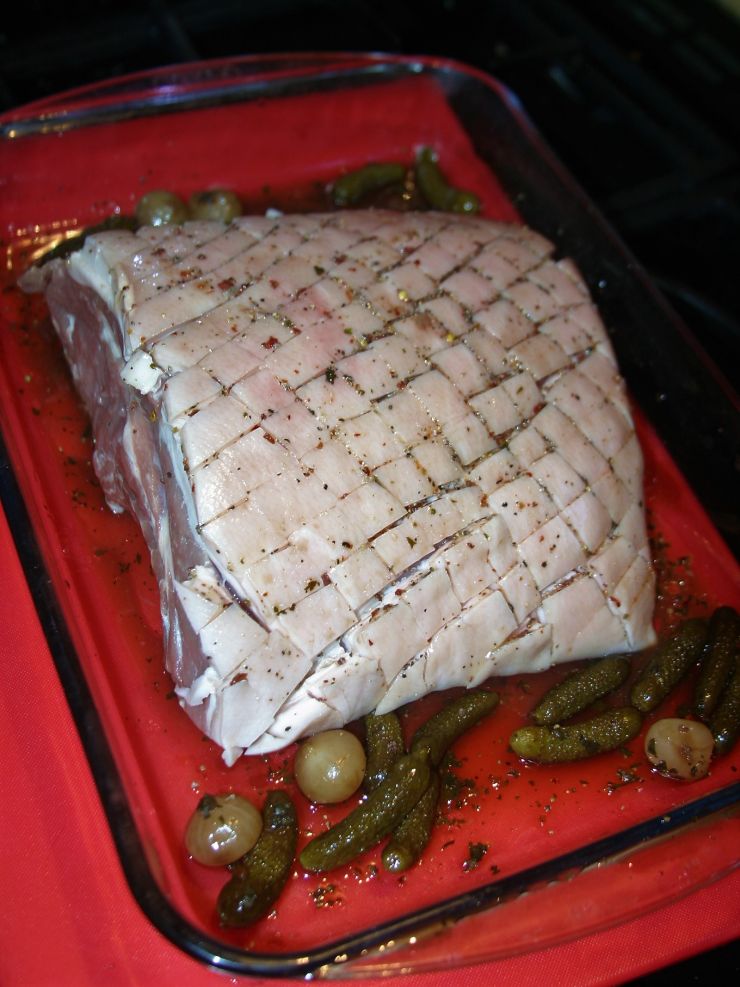 One of my big mistakes was cooking a Pork Belly with Gherkins and Pickled Onions. It was served with Goose Fat Roasted Potatoes. It didn't work whatsoever. It was, if I say in a childish way: Caca and a big Boo-Boo.
The fact is that it is always a learning curve to know what Ingredient goes with the Main one upon a Dish. As I said before it is about achieving the right balance. The 'what goes well with what', is what one needs to learn. Pairing is done by testing and trying but also tasting, hence the 3 Ts. For exemple someone did discover at one point in history that Mackerel went well with Beetroot. But at some point they also found out that Mackerel did go well with Gooseberry.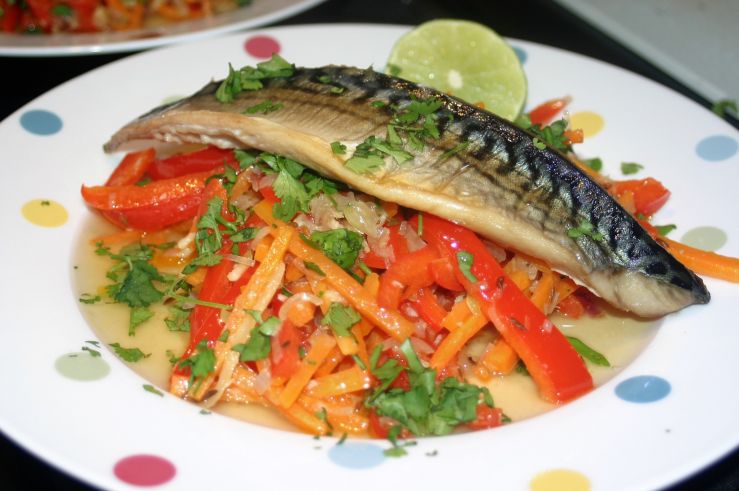 Escabeche grilled Mackerel, Asian style. The side consisted of marinated Carrots, Red Peppers, Chilli (deseeded), chopped Coriander, and chopped White Onions. White Wine Vinegar did play a good part as well.
A good Marinade can provide a Side with a nice acidity to it. But beside that it can, depending on the time, keep the colour of the Ingredients. In terms of colours, it is important to have some on a Side to bring up to the forefront the Meat, Fish or Vegetable you do want to elevate to center stage.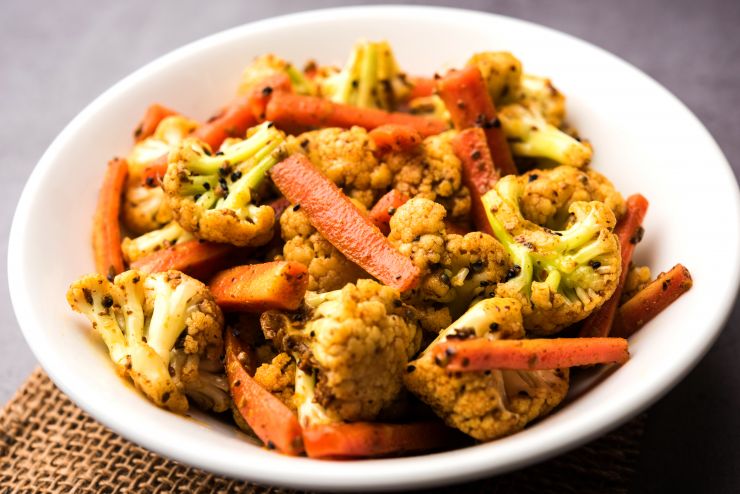 Carrots and Cauliflower Side with Coriander, Curry Powder and Cumin Seeds.
The above Side goes really well with grilled Chicken Breasts for exemple. In the same way the choice of Ingredients for a Side can bring a character may it be national or regional or a certain style of an area like Meditterranean Vegetables for exemple upon a plate. Or Beansprouts, Edamame Beans, Shitake and Enoki Mushrooms can make a plate feel more Asiatic.
Slaw with White Cabbage, Carrots, Beansprouts, shredded Lettuce, chopped red Chilli, and Coriander.
Slaws and Coleslaws do constitute excellent and nutritious Sides. They are pack full of Vegetables therefore they are a very healthy addition to a plate. The one above goes really well with Prawns Skewers. A drizzle of Soy Sauce on both Slaw and shelled Prawns, and you have a nice evening Dish or a decent Fish Course on your hands. This Slaw is versatile enough to go with lots of main Ingredients, like Teriaki Chicken Wings for exemple.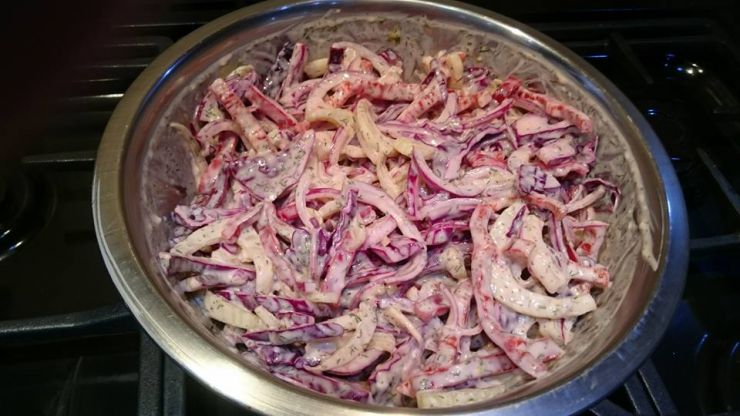 Home Made Red Cabbage Slaw with Red Onions, Celery, and Red Peppers with an Home Made Mayonnaise. Last touches were Dill and chopped Parsley.