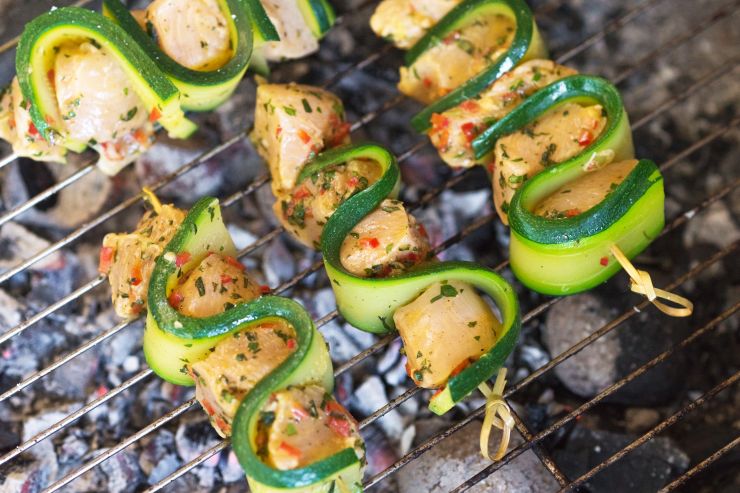 Chicken Skewers.
There was a time when my favourite treat after pay day was a Steak and Chips. It had to be Beef, a Rump Steak, preferably served with Béarnaise Sauce. End of the month, end of the week, but it was just a 'Take a seat', you earned it.
Now if I do remember my life with Meat recipes I did enjoy the most or the least, it would be a great muddle and mix. I will start however with Childhood memories, good ones first: My Mum had a very simple recipe, 'Les Endives au Jambon' which is white Chicory wrapped in ham/ bacon in a Béchamel Sauce, all baked, topped with crumbs and a nutty Cheese like Gruyére. Nutmeg to flavour the dish along with other seasonings. It is simple but yet it works. The taste is there.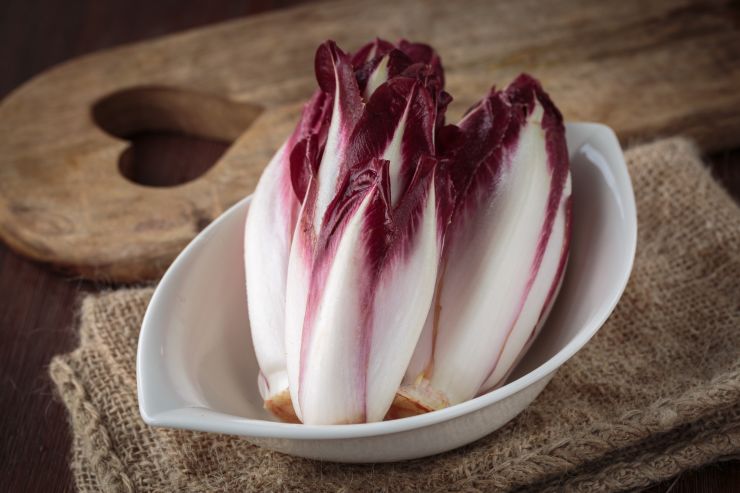 Red Chicory. Like white Chicory, red Chicory has a bitter taste, but you need to remove the bottom core prior to cooking it, to soften the entire flavour of the overall dish.
Another recipe is also simple which is the Cottage Pie which can finds an alter ego with the French 'Hachi Parmentier'. Minced Beef has been a great part of my early Childhood, Teenage years and Adulthood. I have difficulty eating, well swallowing and Minced Meat for me is somewhat a blessing so I can swallow some proteins down my throat. However you do not have to have Meat to get proteins within your body.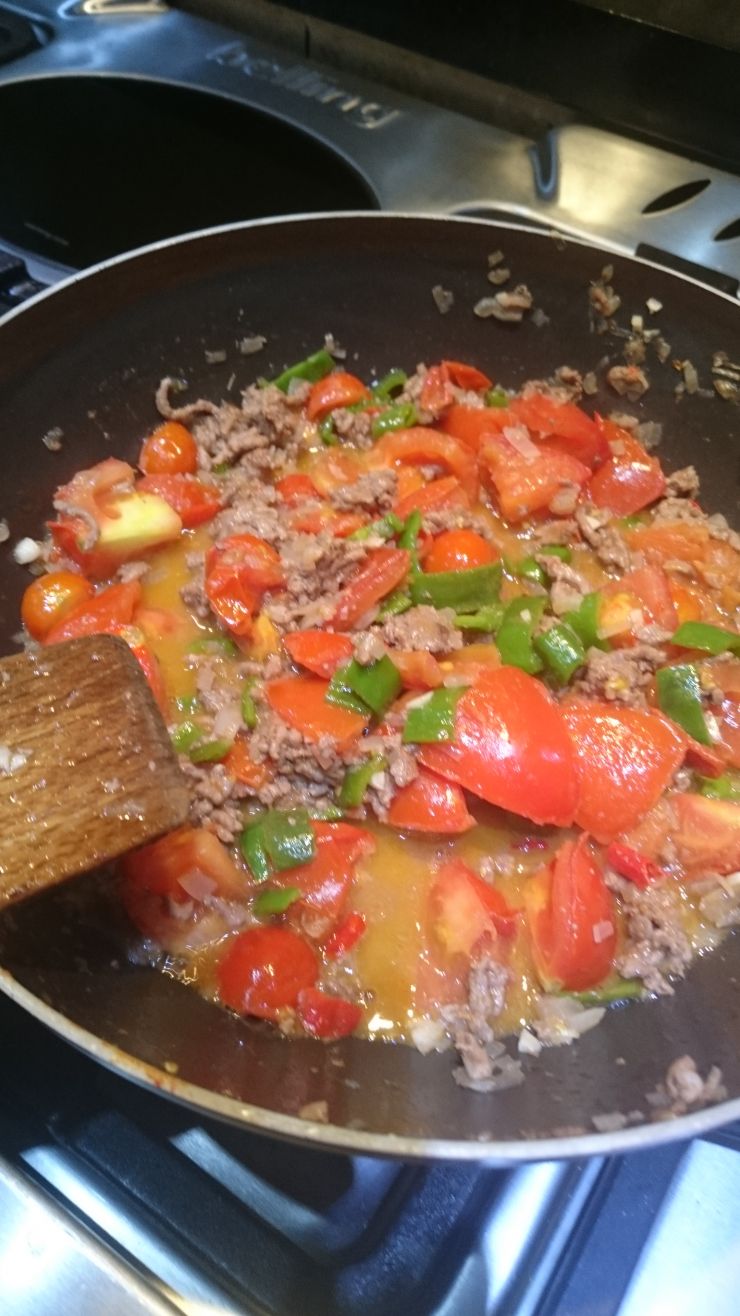 Preparing a Beef minced Ragu, with Tomatoes, Red Peppers, Green Chillies and Shallots.
Doing a Ragu or Ragout, has been a nice way to eat throughout my life. The fact is that it builds up flavours upon flavours. So all the better but also it goes well with Pasta, Rice, Lentils, Barley or Couscous.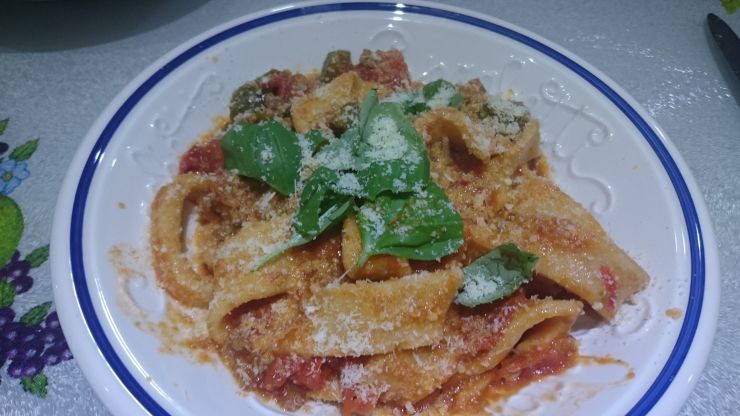 Home made Beef Ragu Parpadelle Pasta.
Another style of Meat which is easy for me to indulge upon is processed Meat, in the form of Sausages, Hams and Patés. All of my life I did like them therefore it is nice to know that I can still manage to eat them.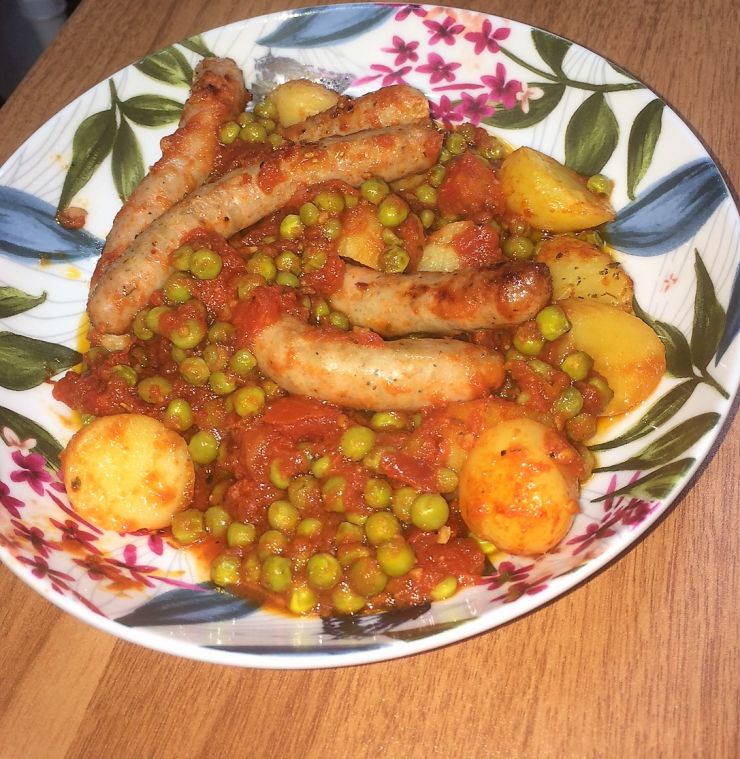 Chipolata Supper.