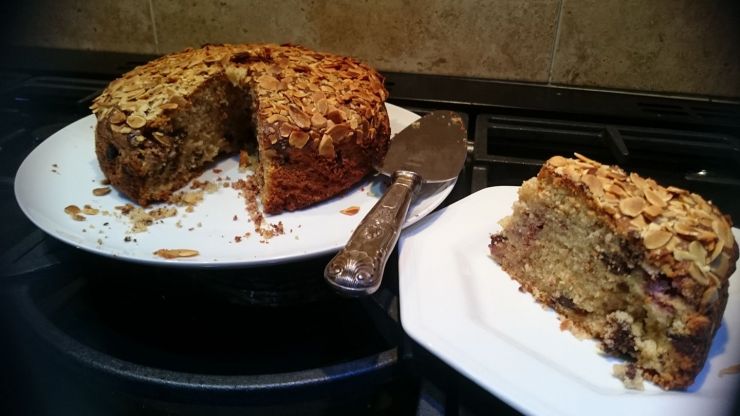 Chocolate, Almond and Raspberry Sponge Cake.
Like a Tart or a Pie, a Sponge Cake can mean Tea Time but it can also very well mean an occasion of some sort, may it be just a Sunday, a Family reunion, a Birthday, an Anniversary. It symbolises a celebration either big or small. It is sheer indulgence and usually a crowd pleaser especially for the sweet tooth within the Guests or the Family.
It can be dense or fluffy but depending on the Ingredients it can also be a very joyful affair to be had for the palate. Everyone has a favourite Cake somehow for some reason maybe of Taste, Culture or experience. But that Taste can change over the time...
If I would do my scale of my three favourite Cakes it would be on top position, the Carrot and Walnut Cake. I just adore it purely by taste. On the second position it would be a Chocolate Cake, preferably a Forest Cake/Gateau, but this is a choice done by Taste combined with nostalgia. The third and not to be neglected is the Lemon Drizzle Cake. During my University years, I kept awake studying at night with a slice of it by my side to keep me full of energy.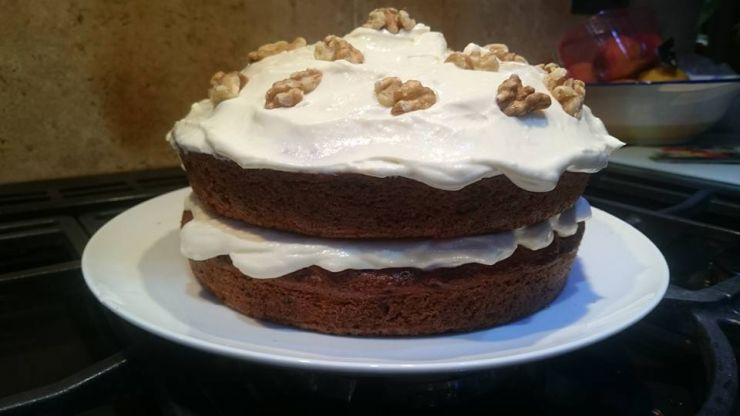 Home Made Carrot and Walnut Cake.