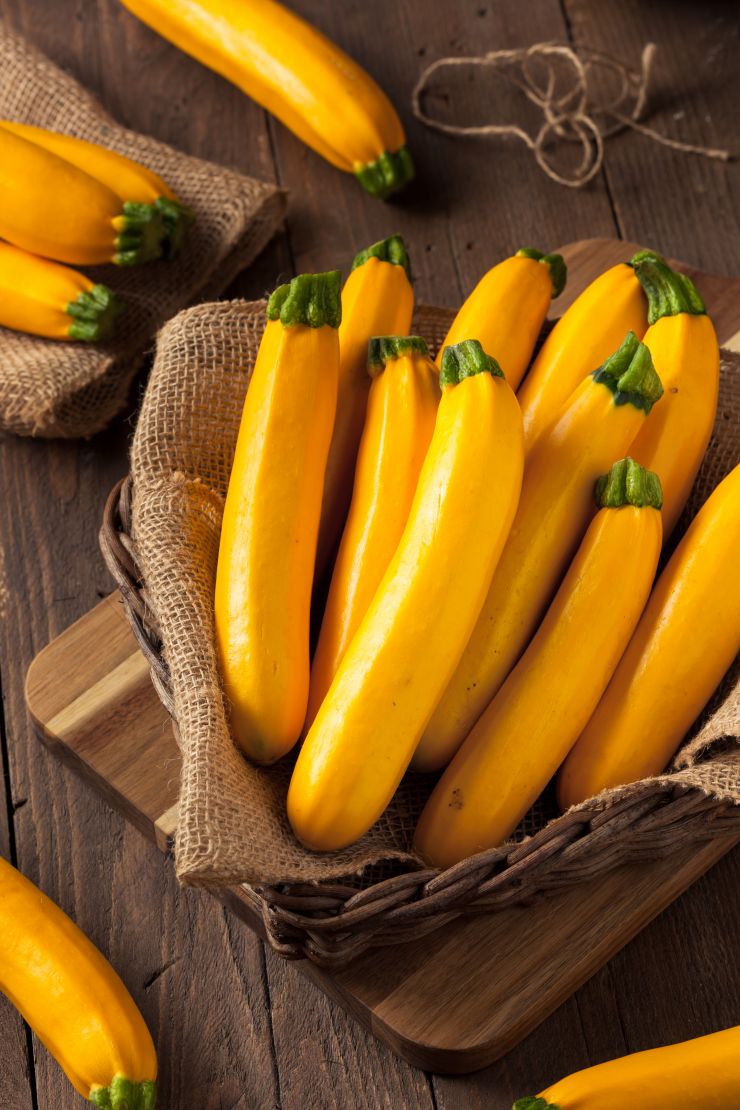 Yellow Courgettes.
Having grown yellow Courgettes, I don't find the taste different from the one of normal conventional green Courgettes. However I will say first that they are easy to grow. If you follow the instruction upon the packet of seeds you really can not go wrong. Courgettes are so easy to grow that gardeners usually end up with a glut of them rather than not.
Yellow Courgette growing in my Garden.
A yellow Courgette is hardly found on supermarket shelves. It is a bit like Carrots, Courgettes have been standardised: Carrot=Orange, Courgette=Green. The list can go on about vegetables we do find which must be of a certain colour for the consumer. However if you truly want variety growing your own is a good way to be able to do it. You do not have to stick with what is assumed to be the standard.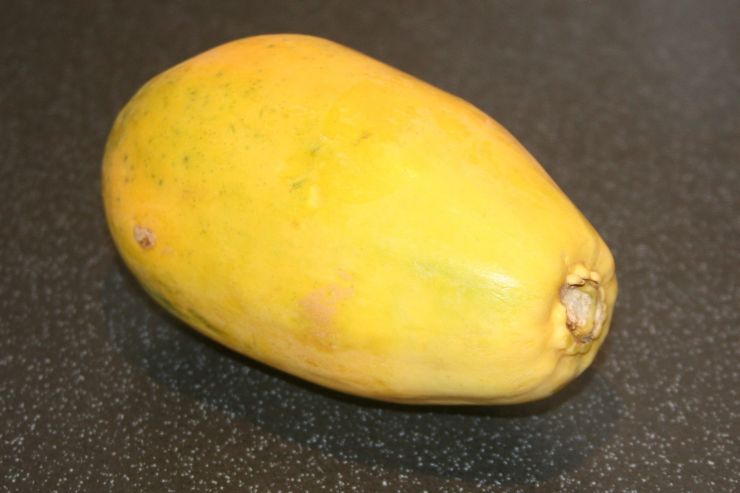 A very fat yellow Courgette from my Garden.
It is not just about colours, supermarkets reject vegetables which do not meet their standard in shape or weight. However those vegetables are perfectly good for consumption. The fight that Hugh Fearnley Whittingstall did about the matter did change things somehow and the mentality about vegetable standard are finally changing little by little. One step at a time comes to mind upon the matter. The above picture is of one big fat yellow Courgette which grew in my Garden. Did I want to chuck it away because it was not picture perfect?: of course not!
We did eat it as a Courgette, Tomato, and Aubergine Tian Gratin. And the good thing about it was that the dish was colourful.Therefore I would advise to anyone to be bold and maybe brash but to try varieties which you are not familiar with. You will be pleasantly surprised with the result.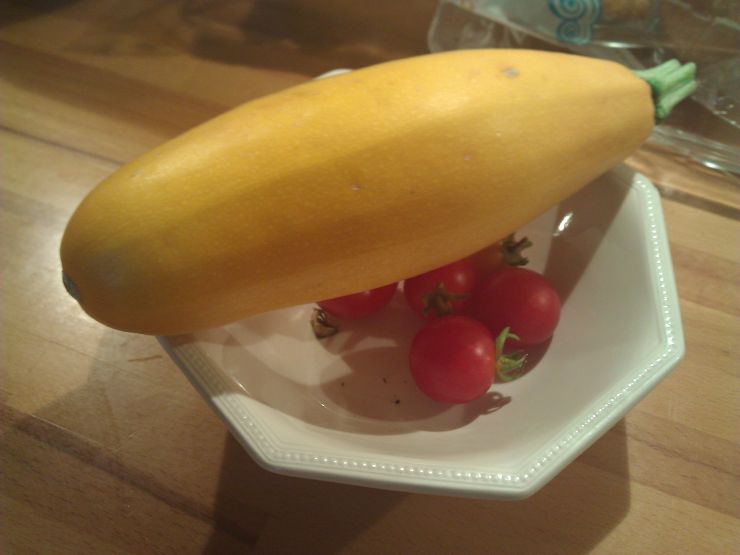 Yellow Courgette from the Garden.
There is one more point I would like to make. It is that during the Summer season and if you intend to do skewers during a BBQ party, a yellow Courgette brings a very welcome dash of colour as well as its subtle taste. It goes well with white Meat and Lamb in general and with lots of other Vegetables like Aubergines, Sweet Peppers, Tomatoes, Red Onions... The list is long. But I will say that a yellow Courgette gives a little taste of the Med on a plate.