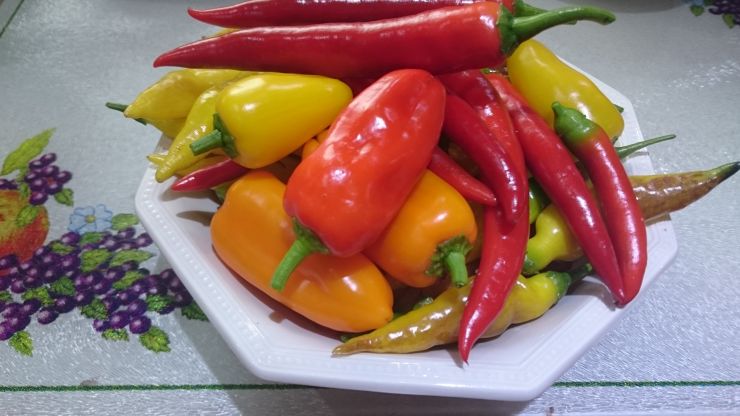 Sweet Peppers and Chillies are of the same family group. Initially if I did like Sweet peppers, I would not touch anything Spicy nor give it a try. My family who was, fair to say, disliking anything too spicy left me in peace on that matter. However when I arrived in the UK at age 20, everything changed by a slight incident done by my Au-Pair Family.
Once in a while the Family add a microwave Indian Meal as I was always eating with them all at the table I was sticking out like a sore thumb with my insistence to not eat anything with Chilli within it. Plain rice it was for me on those nights until the Mother of the family put a stop to it with a white lie. She pretended that she did find something I could eat which contained Chicken and Rice but also Cream but with no Chilli in it. I couldn't contest her words at that point not knowing that I was being in fact served a Chicken Korma. At the end of the Dinner she asked me as I was putting all the plates in the dishwasher if I did like my meal since my plate was empty. I replied yes of course, then she showed me the packaging which said that it did contain Chilli, with the green Chilli code which signalled that it was mild.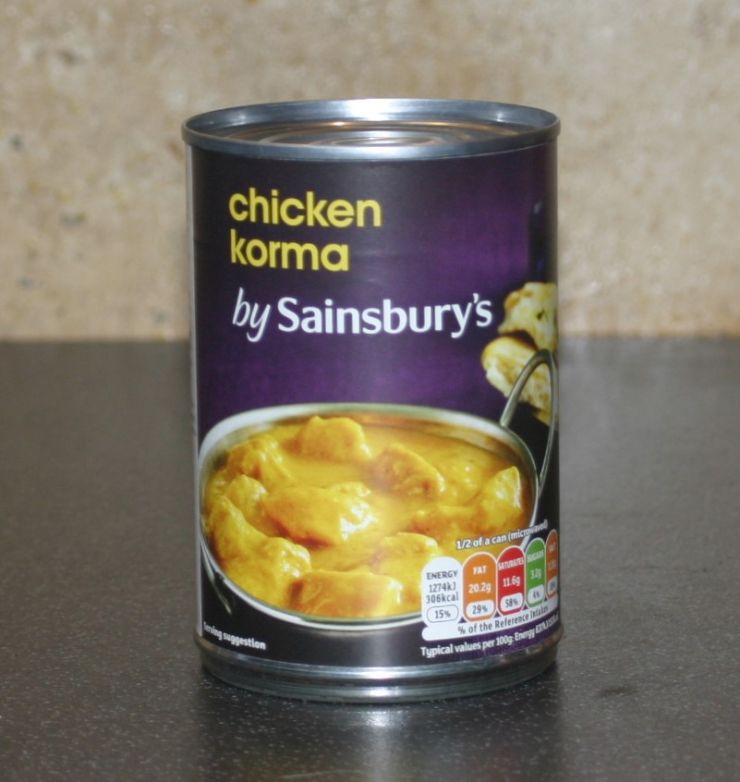 Chiken Korma was not only my first taste of Idian Cuisine but also my first taste of Chilli. Lets just say my Baptim of fire for my palate.
Little did I know at that time that later in my life I would grow Chillies in my Garden, eat them in many Dishes cooking them but also use them in Chutneys, doing Chilli Oil, drying them up to do Spicy Breadcrumbs... We have even what we call gluts of Chilli to deal with some years.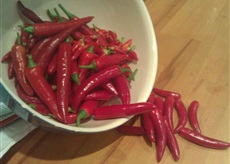 Cayenne Pepper Chillies from our Garden.
We, over the years, have grown many different varieties of Chillies from mild to medium to the very fiery hot ones. Our favourites are usually the most common one like Cayenne Peppers, Padron Chillies, Espelette Chilli Peppers... But we also like getting some ususal ones, like the Peruvian Lemon Drop Chilli which was excellent, the Hungarian Black Chilli, the Bishop's Crown one, the Cherry Bombs Chilli, and of course the much hotter ones, like the Trinidad Chilli, and the Scotch Bonnet. It gives us a nice selection to choose from when we want to cook with Chillies.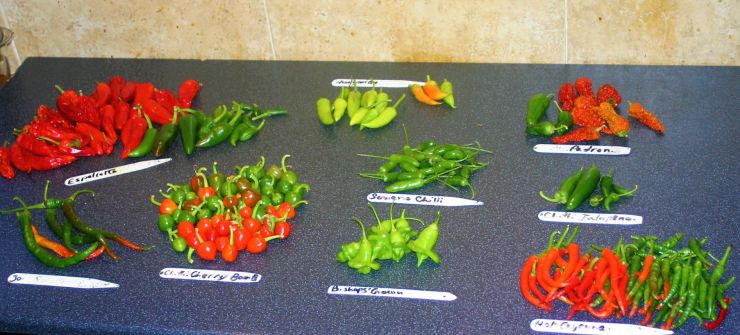 In the last days of October we have a second Harvest, of all the last Chillies of the year, even the ones that didn't manage to turn to the right colour in time. But don't get me wrong red or green they are all edibe.
For exemple the Green Cherry Bombs which didn't turn red that year ended up with the Green Tomatoes in jars of Chutneys for the Winter which are delicious with Ham, but also Cheese Platters. So nothing is lost. A creamy Spinach and Chard Soup could do with a mild Green Chilli and a dash of Nutmeg, to spice it up a little.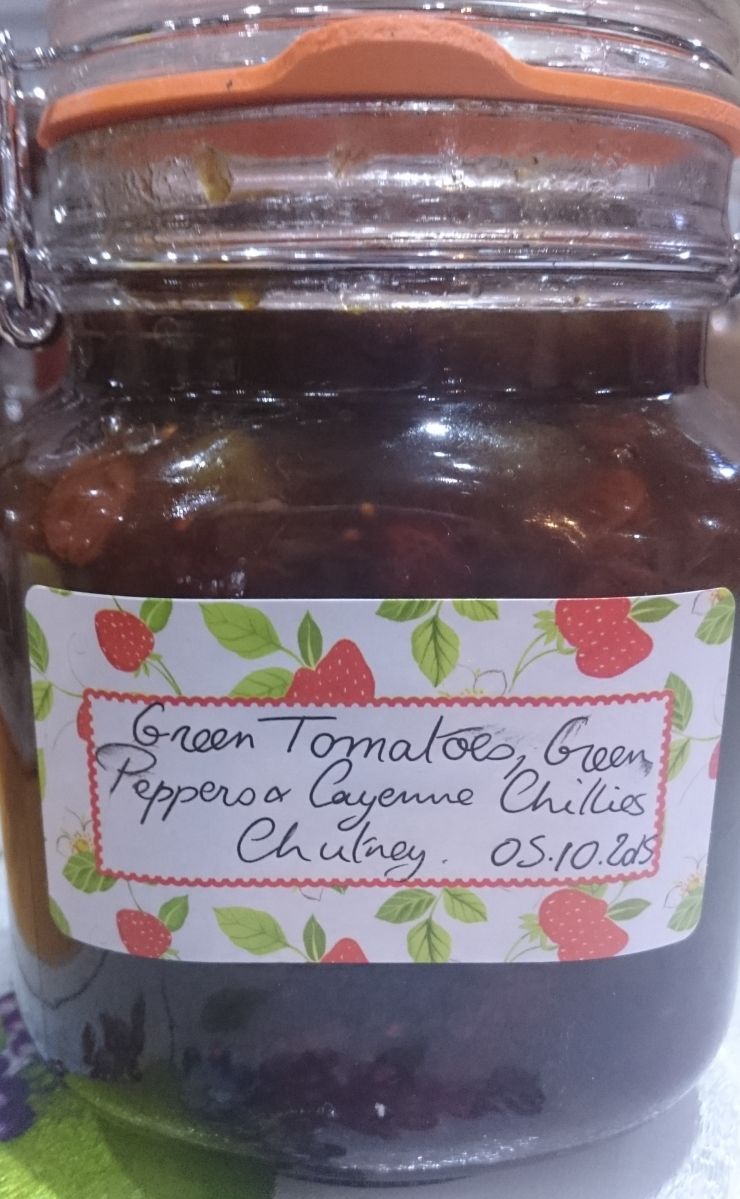 The Green Tomatoes and Chilli Chutney, if it is popular at home, is also popular with our neighbours. It makes a nice festive present for the festive season.
As for the Scotch Bonnet because it is a scorcher, I use it mainly in Casseroles and Stews to give them that Caribbean feel to them. But some dips for Nachos were made to give them the fiery kick.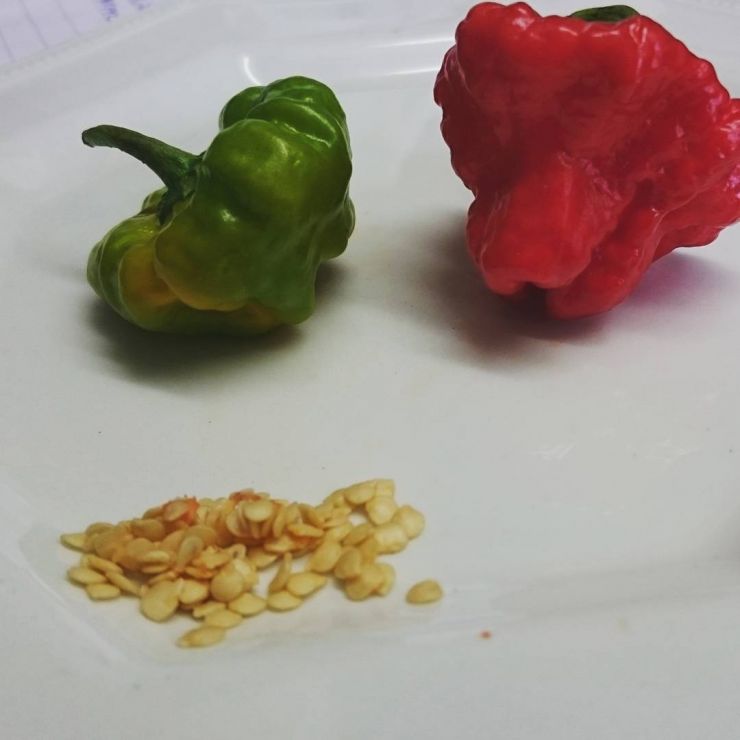 Scotch Bonnet Chilli and Seeds. We always do keep the seeds of our Chillies and Peppers to grow later.
the Sweet Peppers do get the same treatment as our Chillies, we keep their Seeds to plant at a later stage. We tend to plant from Seeds around December, January and February and keep the young Plants in the House up until May and any possible last frost.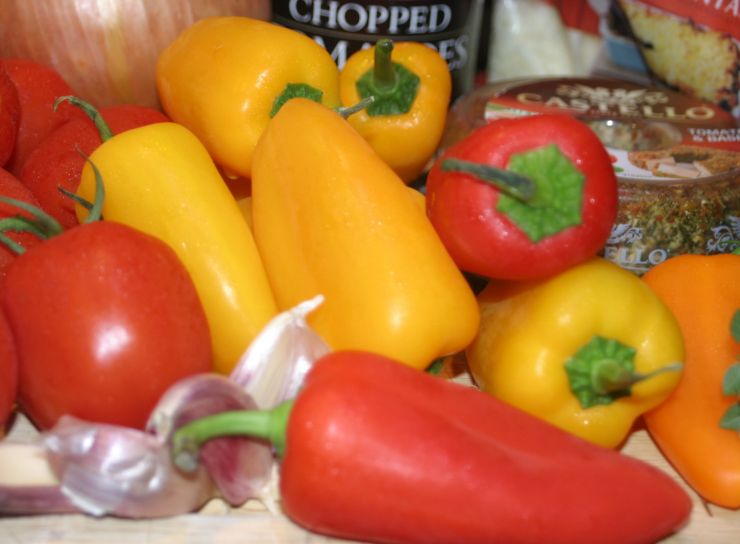 Multicoloured Mini Sweet Peppers from the Garden. It was crucial to not mix the Seeds together in order to have Plant with Mini Orange Sweet Peppers, one with Mini Sweet Red Peppers and one with only Mini Sweet Yellow Peppers. Like that we can clearly label them up as we plant them.
We do go for different varieties as well for the Sweet Peppers that we do grow. We loved the Sweet Mini ones because they were incredibly productive. Another Sweet Pepper we like enormously is, the long pointed red one called the Romesco, but I always tend to call them Romanesco Peppers.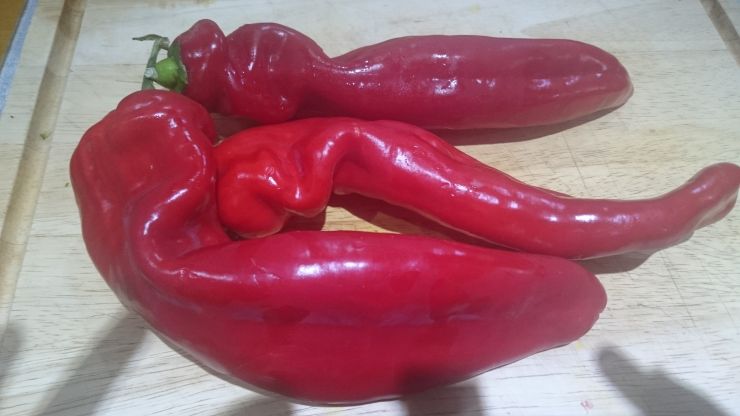 Long Pointed Sweet Red Peppers from the Garden.
And of course we do grow the more common Sweet Bell Peppers, either Red, Green, Yellow and Orange. Stuffed with Rice and/or Minced Meat, they are a treat. We always do run out of the Sweet Bell Peppers of our Harvest rather fast. So we still do carry buying some in Supermarkets as well at a certain point. They are so versatile that I put them in many recipes.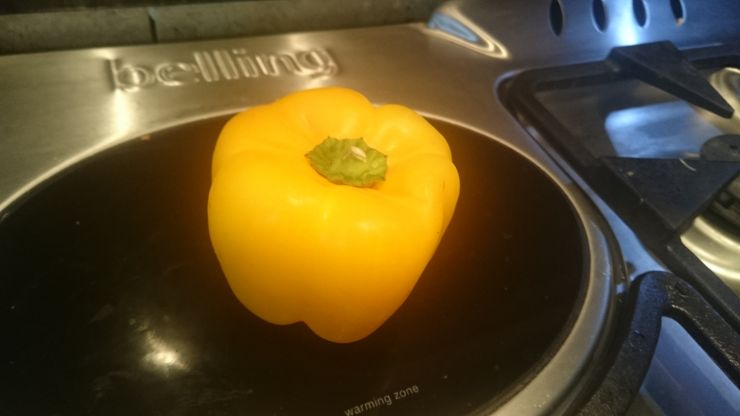 Yellow Sweet Bell Pepper. This is an excellent Ingredient in whichever colour it is.
Cooking wise, it pairs very well with many Mediterranean Vegetables or Fruits: Tomatoes, Fennel, Aubergines, Courgettes... It is excellent in Frittatas and Omelettes but also Pizzas, Tacos and Enchilladas. Of a Sweet Pepper is essential to make a good Ratatouille and a Pipperade. It can be included in Sauces, Houmus Dips and Salsas. Roasted Red Pepper and Tomato Soup is one I do often at home in the Summer.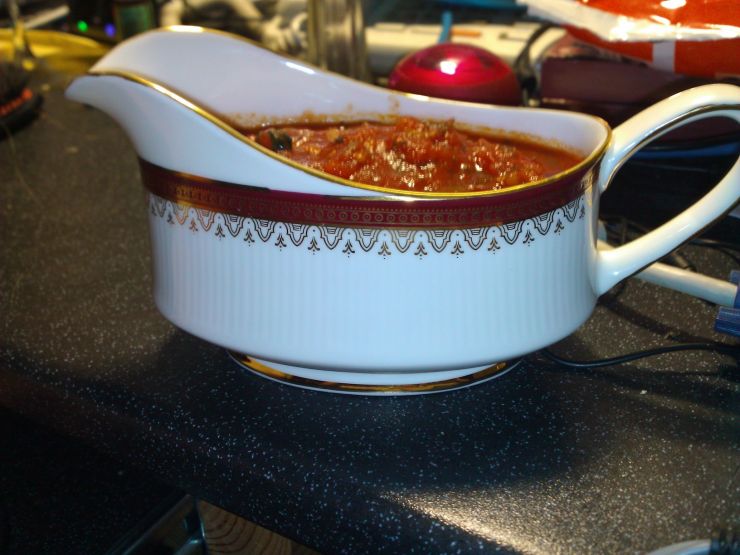 Home Made Tomato Sauce, Tomatoes, Sweet Red Peppers and White Onions blitzed to a chunky rustic appearence.
Finally the beauty of the Sweet Pepper is the fact that it can be eaten raw or cooked. It brings a dash of colour to any Salad or Crudités Platter. All that is to do there is to deseed the Sweet Pepper and to enjoy them the following year with the Seeds gathered.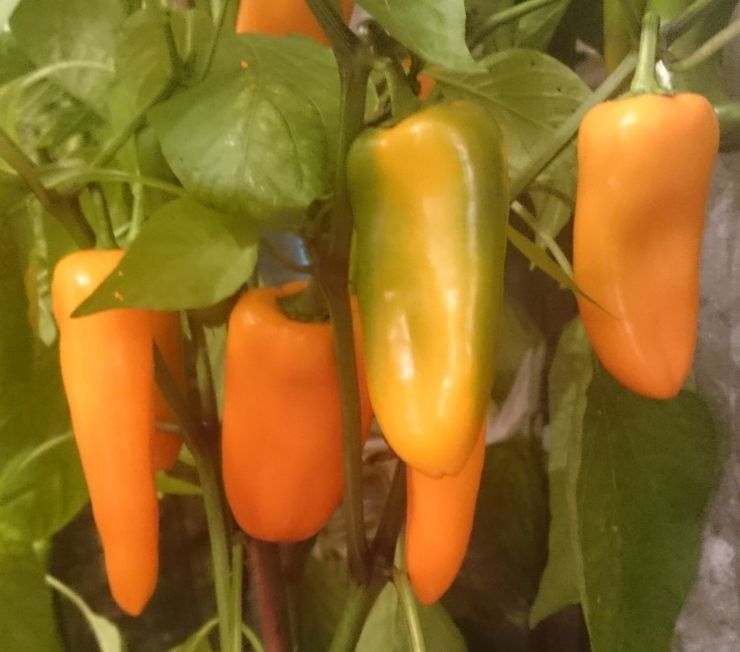 Sweet Mini Orange Peppers from the Garden. A prolific Plant not to miss growing if you have the space or a Balcony for they are culinary little gold nuggets.