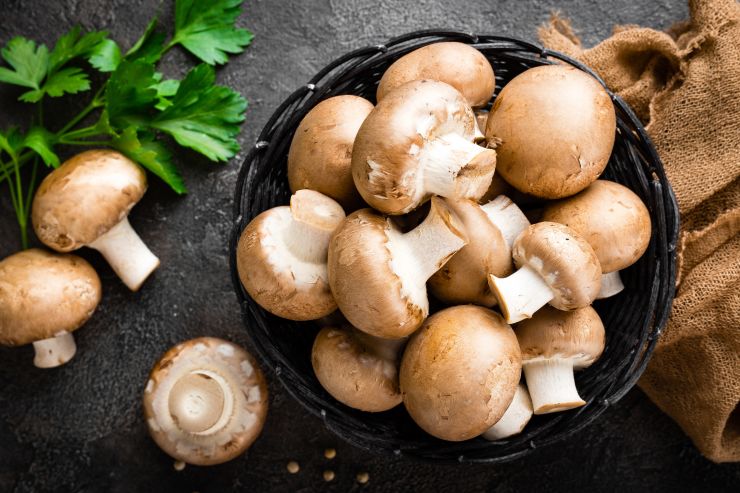 Chestnut Mushrooms.
This Mushrooms can be small or of a medium size just like the White Button Mushroom or the White Mushroom. However Chestnut Mushrooms due to their colour give an elegantly rustic look to a dish. Speaking in term of a Mushroom Risotto, it is better to have statement Mushrooms within it and cut in half Chestnut Mushrooms for the body of the Risotto.
The same applies to a Cream of Mushroom Soup. You desire body to it, flavour, consistancy and colour. The Chestnut Mushroom is prefectly suited for that. Then the decoration is up to you: chopped Parsley, home made Croutons, cracked Black or White Peppercorns, a drizzle of Garlic infused Oil... And you can choose a Bread to serve on the side, sliced and toasted to dip into the Soup. Usually I go for a cooked sliced Garlic Baguette.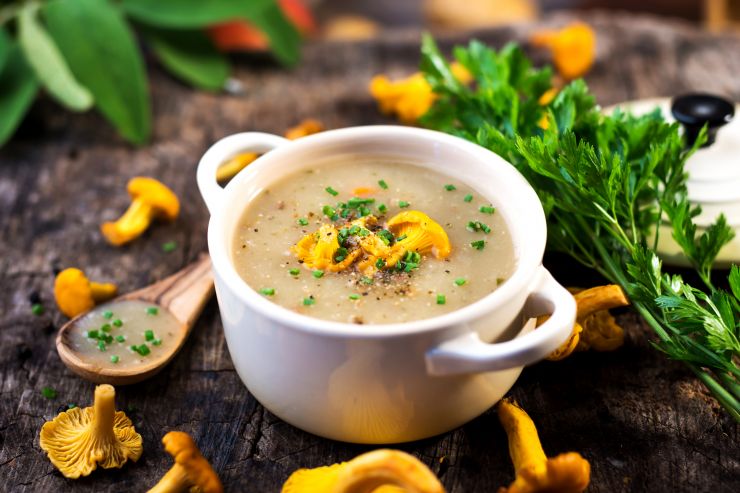 Cream of Mushroom Soup.
As much as its flavour and texture the colour of a Chestnut Mushroom is important, for example in a Stir Fry if you can't get your hand on Shitake Mushrooms or any Asian Mushrooms then the Chestnut Mushroom is a good substitute for its taste and look.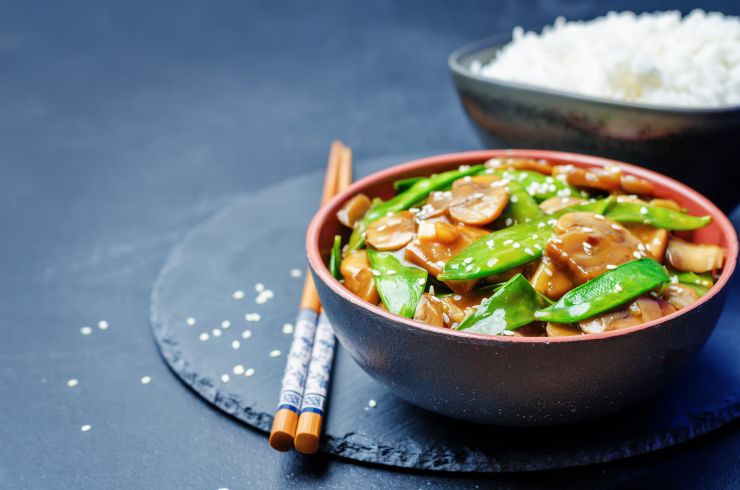 Chestnut Mushrooms, Sugarsnap Peas with Sesame Seeds Stir Fry served with a bowl of Jasmine Rice.
Then there is the good old English Breakfast served with sautéed Mushrooms and those have to simply be Chestnut Mushrooms.