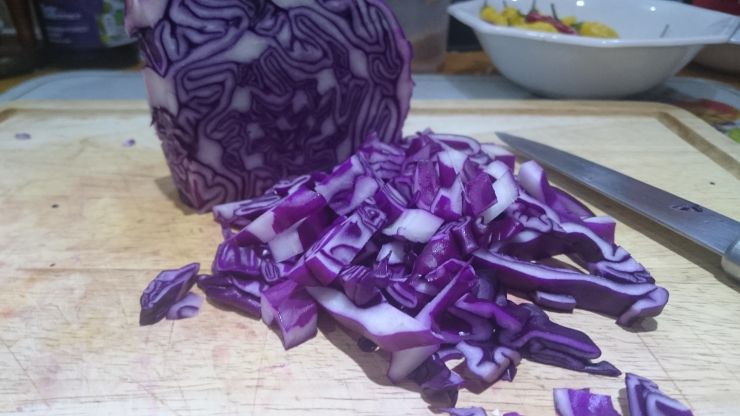 The Red Cabbage being Chopped.
This Cabbage like its name indicates is a purple-y Red. Its taxture is rather dense and compact and its leaves grow layers upon layers in a circumvoluted fashion. However this method of growing render that Cabbage a joy to cut when you desire shreds of it for a Red Cabbage Coleslaw for example.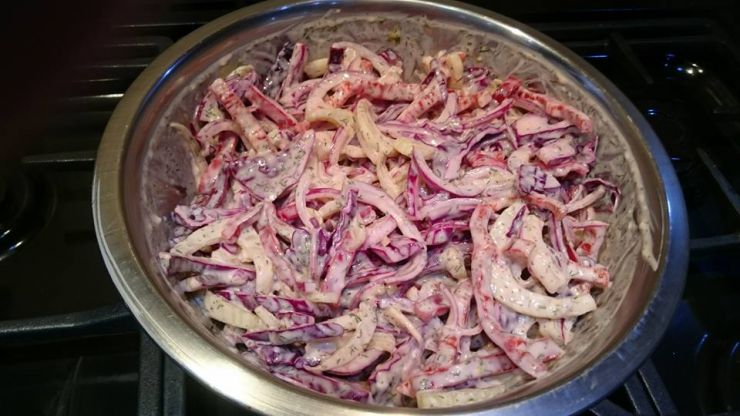 Home Made Red Cabbage Coleslaw.