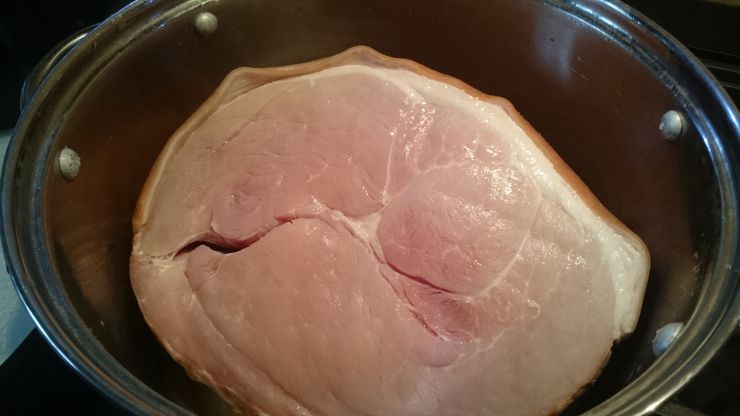 Ham has been part of my life since childhood. In any long road trip we had the Baguette Sandwich with Ham and Butter and sometimes with slices of Tomatoes: Simple yet filling. Dinner with Ham were not unusual especially when money was hard to come by.
Considered as cheap however Ham has been valued throughout history because being a cured Meat it can keep for a while which is very handy. It is the emblem of Meat preservation at its best.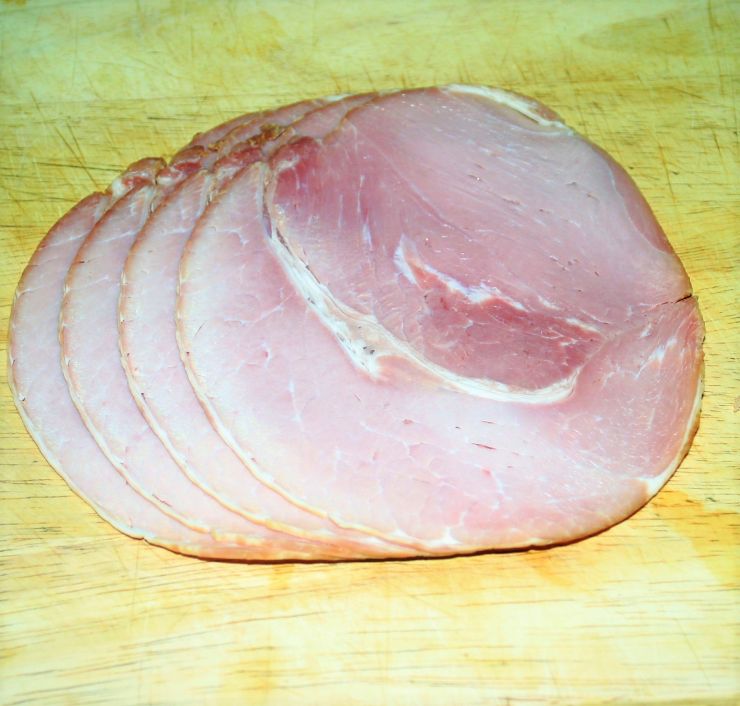 Westmore Ham slices.
If you do go around the World, many countries do preserve Pork in a Ham manner. Personally I love my Ham with some fat in it wether it is the rind or inside the Ham. However those kind of Ham tend to be harder to find... Crying shame.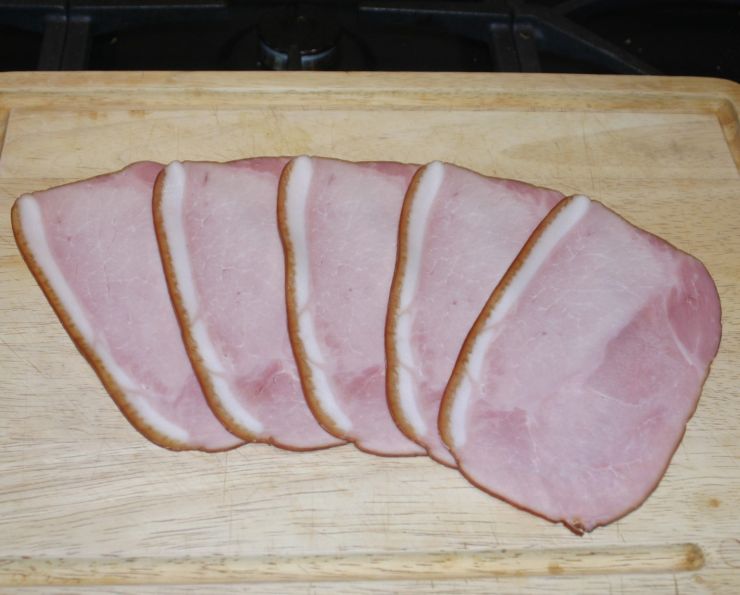 Brunswick Ham slices with a lovely rind to them. Perfect with Saurkraut and Sliced Frankfurter Sausages.
You can get also a lovely and welcomed Fat content from Smoked Ham like Serrano, Prosciutto and Parma Ham. They can be eaten without cooking them. Canapés and Starters can be done with them like slices of Melon wrapped with such a Ham which is a Summer classic. You can also wrapped Asparagus with those Ham.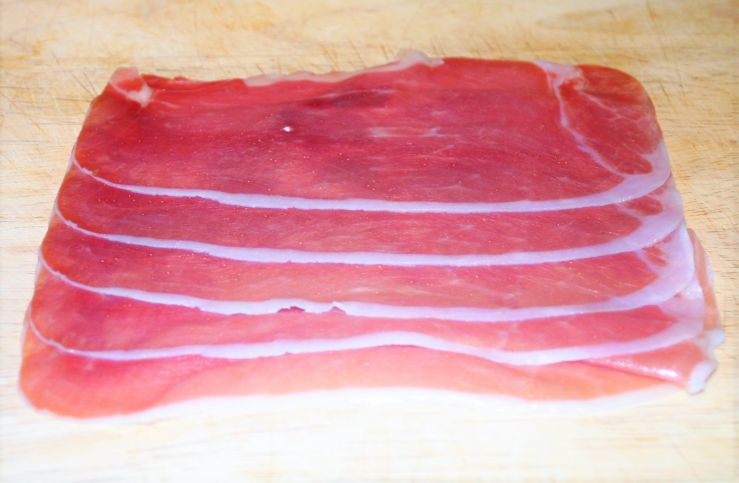 Serrano Ham: Spanish and Intense in flavour.
For Serrano Ham, its use within a Croquetas of Potatoes and Manchego Cheese is very yummy. That would make you think of a little trip to Spain and eating Tapas. In France you can find Ham in a Croque Monsieur which is such a Brunch that it will set you up for the day. In England a Pea and Ham Soup can give you a very enjoyable Supper.
The Festive Ham, Mapple glazed surrounded by all the decorum. An happy sight during the Festive Season.
I am pretty sure that Jules Verne could have written 'Around the World in Eighty Ham' with Phileas Fog eating quickly all those beautiful Ham along the way. Maybe hoping to arrive back to London around Christmas time in order to have a very Festive and massive Ham studded with Cloves.