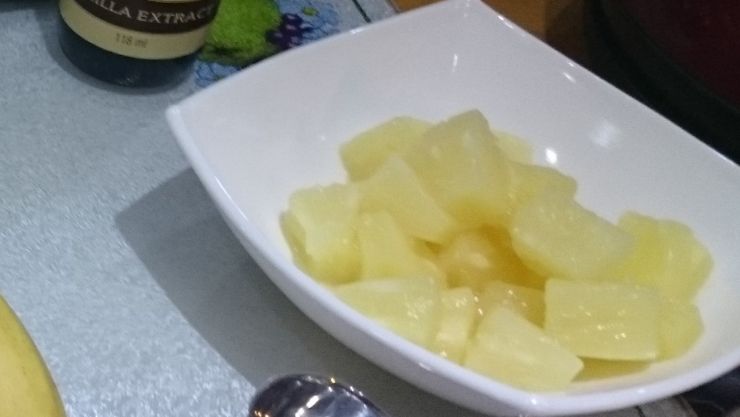 Pineapple Chunks.
I will say one thing for Pineapple Chunks first is that I do like them either fresh or tinned. The fact is the fresh ones tend to be harder than the tinned ones which have been as per say marinated in their sweet yet acidic Juices.
Secondly I find Pineapple Chunks highly convenient to use. But I must confess that my range of ideas for them are rather not imaginative or going very far from the trodden path.
So let us just gather up our thoughts there for a minute or so with a bright smile: and I will reply there and then Sweet and Sour Sauce. Sweet and Sour Chicken or Pork is almost a staple in our household. When we are too busy we just hang on the good old classic.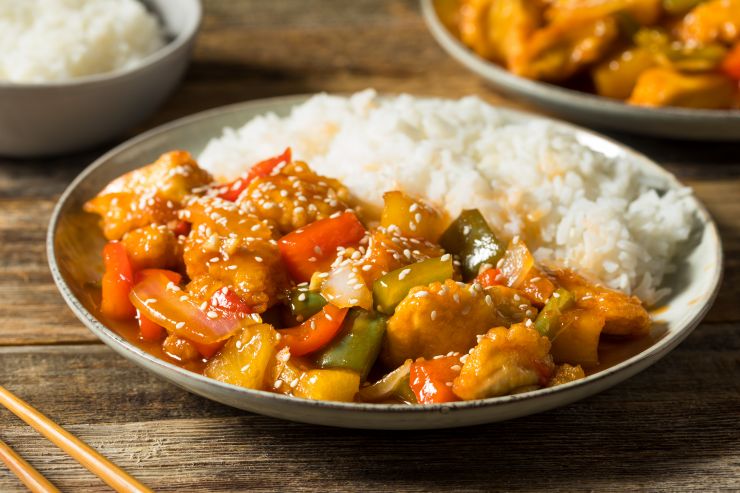 Sweet and Sour Chicken with Rice.
This a bit seventies and eighties but here we go we just love it. To go into another classic which can be updated endlessly we are going into the realm of the trifle: Don't trifle with the trifle! Or more accurately please do so and enjoy the freedom with the layers of goodness, Cream, Fruits, crumbled Biscuits, Liqueurs or Fruit Juices, and Decorations.
You can create a lovely Trifle with Ginger Biscuits, Banana slices, Pineapple Chunks, a Vanilla Cream, a Chocolate Coulis or a Salted Caramel one or both, a dash of Rum, some Pecan nuts and, or Pistachios ones. Then to finish it all off a few shavings of Chocolate will decorate the Trifle as well as Pistachios and a little more caramelised Pineapple Chunks.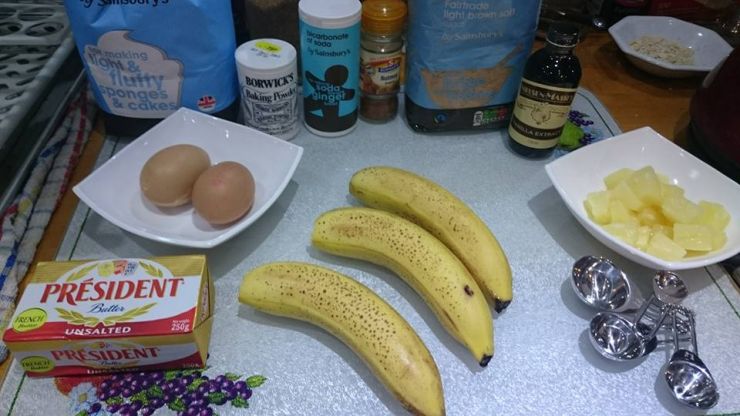 Pineapples with their sweet acidity go very well with the smooth and rather neutral Bananas.
A Pineapple and Banana Loaf (or Vice Versa) is a traditional tea time treat during the Weekend in our House. It usually covered with Chocolate. The picture above shows the basic ingredients for the Loaf. What the Pineapple Chunks do bring to the Loaf is little pockets of juiciness within it.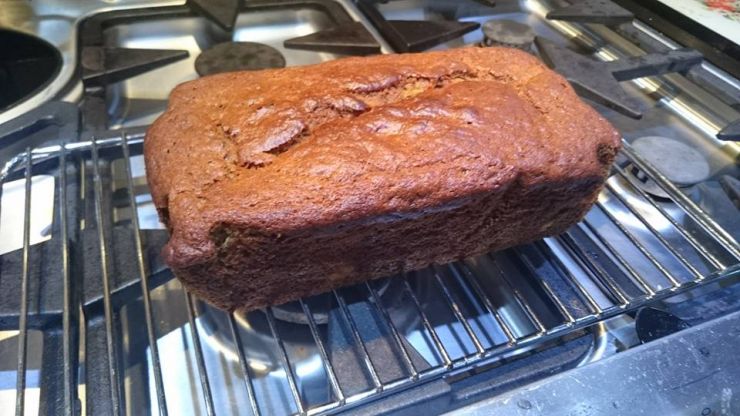 Tea Cake Time! With Banana, Pineapple Chunks and Rum...
Another very simple delight you can create with Pineapple Chunks is, of course, a Fruit Salad. It is very classic Seventies but does bring a smile on one's face. But one must also admit that it is very healthy for you. From my trips to hospitals, their menus often contain a Fruit Salad in their options for a dessert. To be honest it is a vitamin and easy to eat energy boost. As for nostalgia my Mum used to do a very decent Fruit Salad on New Year's Eve. It was boozy and joyful.