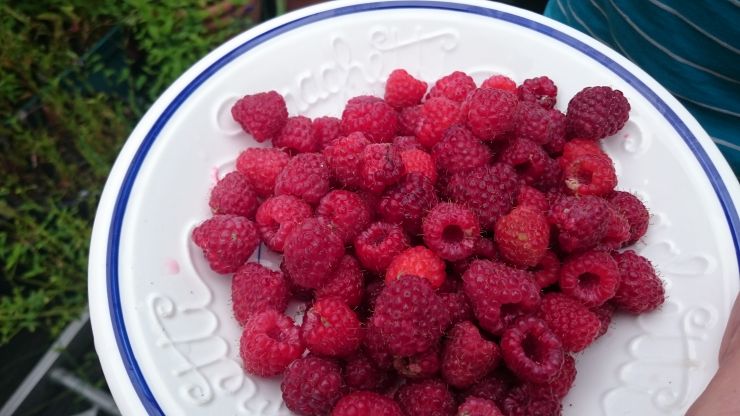 Raspberries.
It is very rare to find someone who does not like Raspberries. We do grow some in the Garden but we do leave most of them for the Sparrows who live in the Ivy on the fence nearby. It gives them fresh Food aplenty.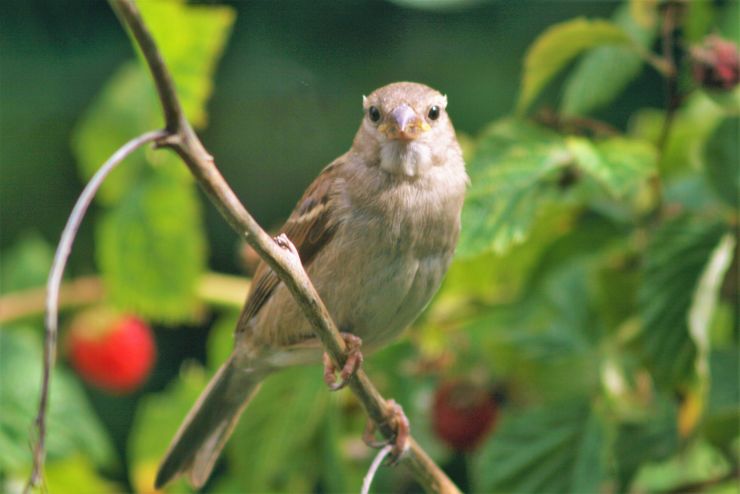 A female Sparrow upon our Raspberry bush.
I must say that I do enjoy Raspberries in Jam, Coulis and Yoghurts, therefore processed at some point. I must not forget Raspberry ripple Ice Cream. This is a must in the hight of the Summer.
However the entire Fruit is a delight to see and ever so decorative. We do preserve our Raspeberries in one way or another: Conserve, Jam and just freezing them. Preparing a good Coulis for the year is a must.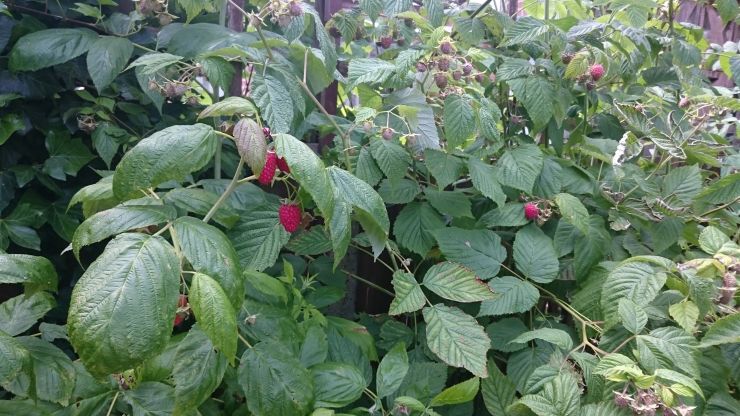 Our Rspberry Bush.
As I said we do not pick up all our Raspberries because we always leave some for the Birds. It is a little like giving back to nature, like we do plant Berries for our Garden Birds to be fed. The Black Birds do love their BlueBerries, I can tell you that.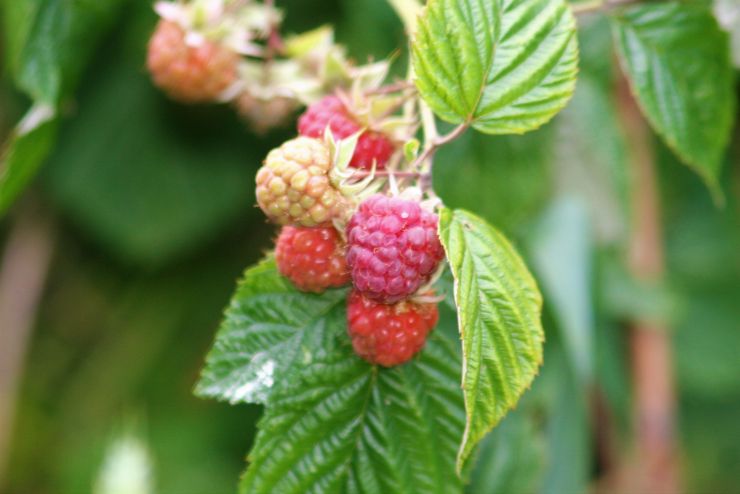 Raspberries from the Garden.
With my Raspberries I mainly tend to do Cakes and Cakes decoration. It is just about the little things that you do enjoy and make you smile.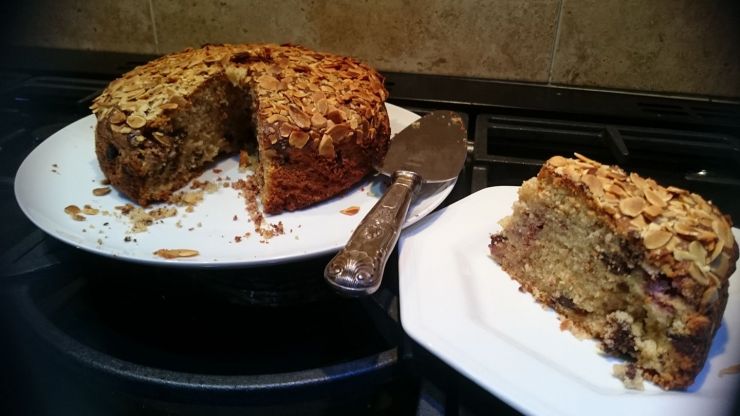 Home Made Raspberry and Almond Cake. Not a looker by all means but lovely nonetheless.
Raspberries give a sense of lavishness upon a Breakfast, Brunch or Pudding. They are decorum with flavour.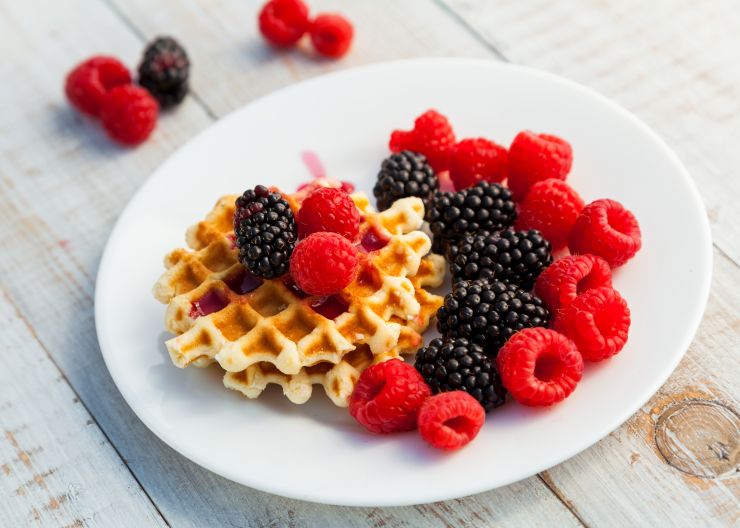 Waffles with Raspberries abd Blackberries.