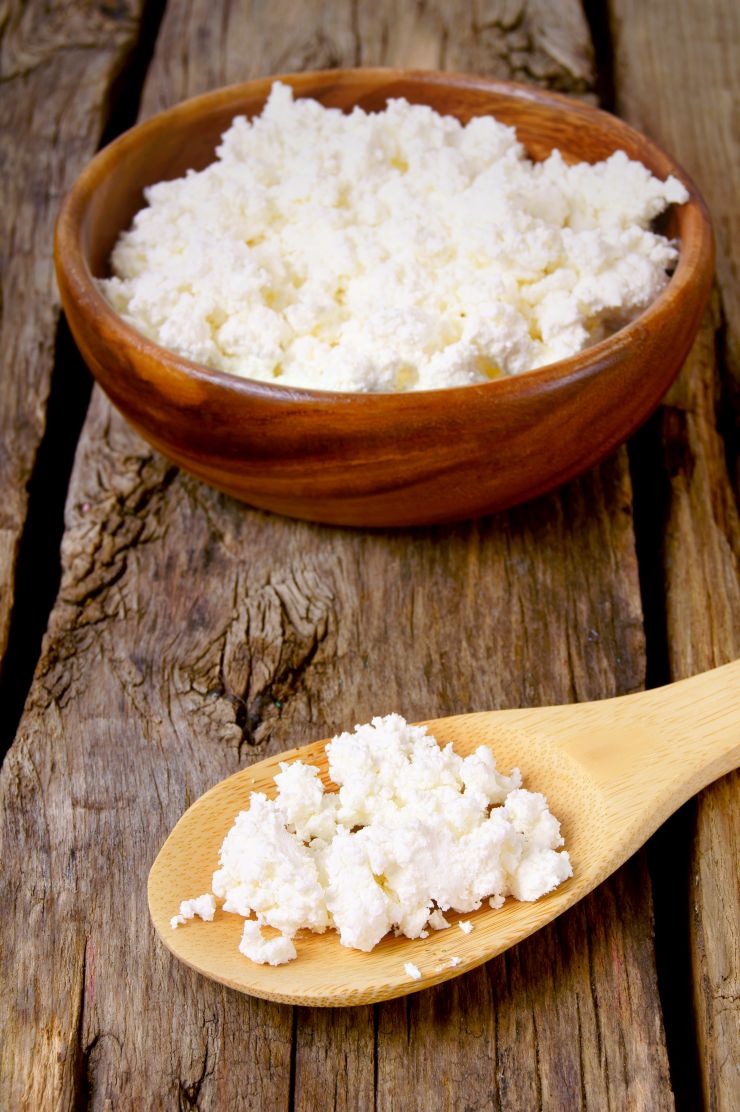 Cottage Cheese.
The method to create Cottage Cheese has been known for thousands of years. Made essentially with Cow's Milk, Cottage Cheese is a combination of Curd and Whey. Its texture is creamy and its taste is mild. Often Salt is added to its preparation. But also some additive to render the Cottage Cheese white rather than its natural pale yellow.
Rich on Proteins but low in calories, the Cottage Cheese has a popularity as a healthy product. But the process to make Cottage Cheese is very ancient which gives this particular an aura of being traditional. Hence it is making it special.
This light Fresh Cheese can be used for savoury dishes as well as sweet ones. This versatility renders the Cottage Cheese an Ingredient which can be very helpful to have at hand from morning up until a night snack.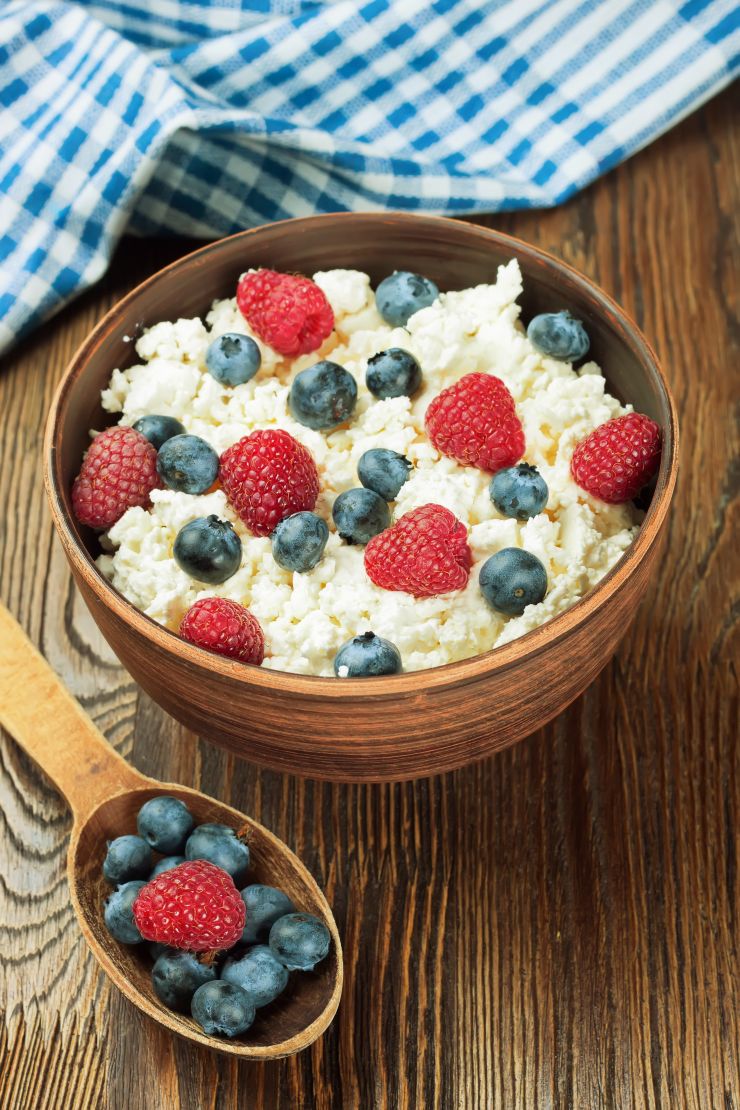 Cottage Cheese Breakfast.
Cottage Cheese marries well with Fruits of almost any kind. Which is convenient for any sweet tooth out there or anyone who wants to have their five a day of Fruits and Veg.
A simple Breakfast can be created with Cottage Cheese and Fruits of your choice for a satisfying start of the day. The picture above shows it used with Raspberries and Blueberries, but it can also be with sliced Apples and Blackberries for an Autumn feel, segment of Peaches and Apricots for a Summer one, Mandarin and Pears for Winter, and Strawberries and stewed and sweetened Rhubarb in Spring.
For Brunch Cottage Cheese will be a nice addition to a Croissant which would be opened up. Fill in the Cottage Cheese and add some Jam of your choice, may it be Bacon Jam or Blackcurrant Jam. Warm, it is a simple delight.
Lunch can also be done easily with Cottage Cheese as an Ingredient. Imagine a Salad made with Iceberg Lettuce, shredded, white breast strips of grilled Chicken, sliced Tomatoes, sliced Cucumber and Cottage Cheese dispersed on the top. The Salad being dressed by an Italian or French Vinaigrette, this is a simple yet healthy Lunch to have.
At Tea time, Cottage Cheese can also be used in little puff pastry cones filled with the Cheese, quartered Strawberries and Redcurrants for a little sharpness.
Cottage Cheese can also be considered for Supper or Soups as decoration or as an Ingredient which gives the cream texture within the Soup itself. For exemple you can do a Curried Pumpkin and Carrot Soup decorated by a drizzle of Coriander Oil, Cottage Cheese split in to little bits, and Carrot's front or Coriander Leaves. On the other hand you can include the Cottage Cheese within a Soup like a Broccoli and Spinach Soup to add the creaminess and consistancy to it. Blitz together with a little Nutmeg, and Seasoning. (Of course the Spinach and Broccoli would have been cooked in Veg Stock prior to the blitzing). Return to the pan to finish off the Soup.
But Cottage Cheese could be part of nice Starters for a Dinner. One I like to do is very late Summer-start of Autumn, when I pick up my last Tomatoes of the year. The Starter is stuffed Portabello Mushrooms, large ones. Season and cook the Mushroom with a little dash of Olive Oil inside for about five minutes in the oven. Meanwhile prepare your Tomatoes by dicing them in tiny pieces, mix them with crumbled Cottage Cheese, chopped Herbs (Marjoram, Oregano, Thyme or Parsley work well, your choice), add Breadcrumbs to it. Put the mixture into your part cooked Mushroom and back in the oven for another five to fifteen minutes. The result will be an enjoyable little Starter.
Not only for Starters, the humble Cottage Cheese can be used to elevate a Main course. If you think of a Pasta Bake for exemple, Cottage Cheese can give it the creamy aspect that it needs. A simple Pasta Bake can be made with Rigatoni Pasta, Peas, Cubetti di Pancetta or Lardons, chopped Parsley and Cottage Cheese. Rub the deep dish with Garlic then chop the Garlic to include it within the dish. Add a knob of Butter and some Olive Oil then put your boiled Pasta in and the other Ingredients with the Cottage Cheese. Cover with some grated Parmesan and bake. Easy and simple and yet very satisfying.
Of course Cottage Cheese can also be used for Dessert by doing a lovely Cheese Cake with it.