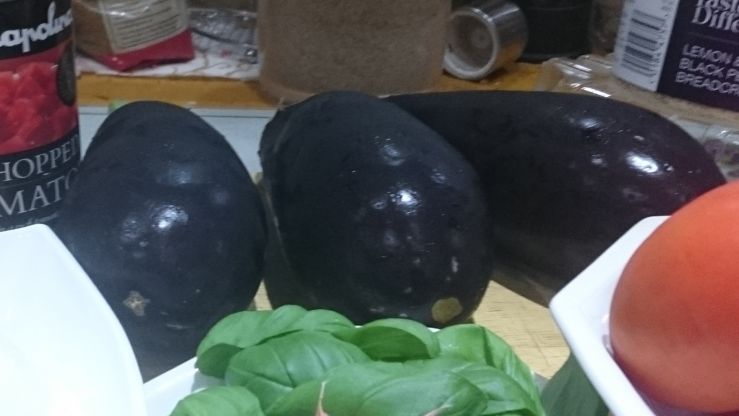 If you think that Aubergine also called Eggplant is a Vegetable think again for it is a Fruit. We, my partner and I, don't particurlaly like Aubergine. However I had a delicious Parmigiana di Melanzane in an Italian Restaurant which made me think again so much so that I grow now my own Aubergines...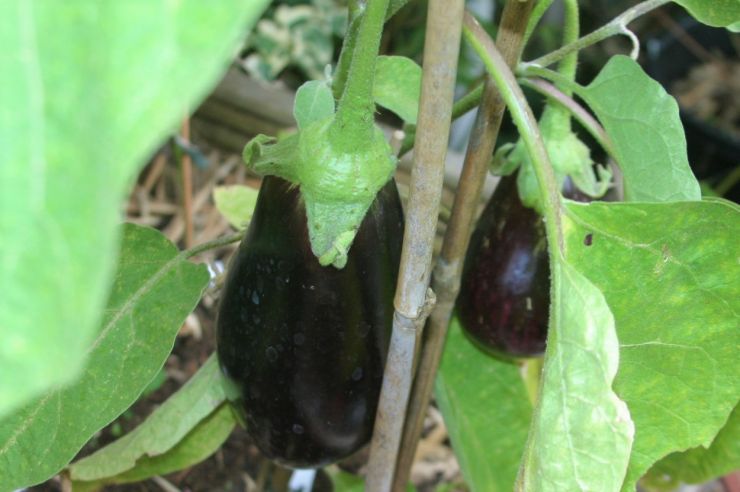 Scorpio Aubergine from my Garden.
Aubergine has been a little bit or felt like a little bit of a discovery for me for I do not remember it to have been on a plate in my childhood. However there was that game at school when we go through all the letters of the Alphabet by choosing a topic. It went along the line: Animals: A for Antilope, etc, etc, etc, T for Tiger, etc, etc and Z for Zebra. So there was the Topic which was Fruit and Veg and the A would either be an Artichoke, an Apricot or an Aubergine... So I knew what an Aubergine was.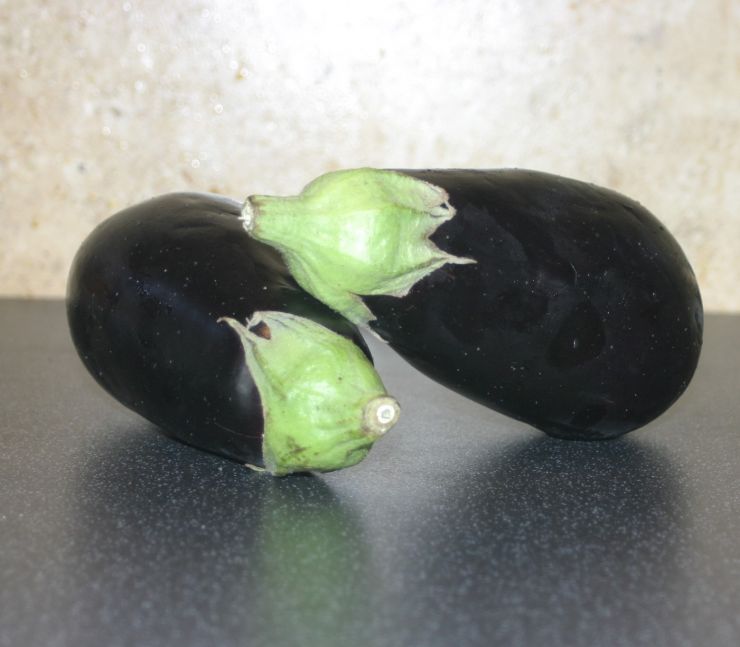 The first Aubergine I had was within a Ratatouille but I didn't particurlaly enjoyed it. However within a Parmigiana di Melanzane, I was sold. Layers of Aubergines, Tomatoes and Cheese...=YUMMY.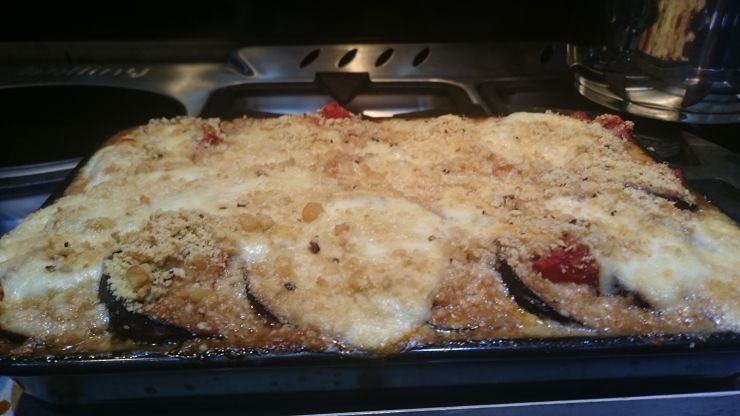 Aubergine Parmigiana, Home Made.
Another dish which I enjoy very much is Stuffed Aubergines. Again it is comfort food and delicious. I would classify it has a late Summer, early Autumn dish, served with a Romesco Sauce made of the Tomatoes from the Garden: This is an A+=Straight on Eat me!