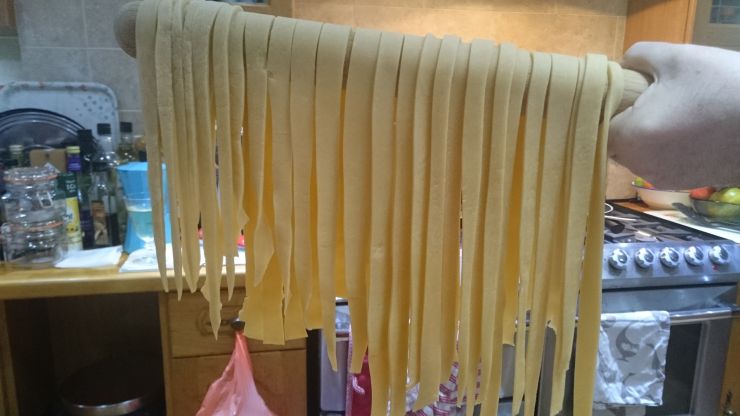 The beauty of the world of Pasta is their diversity in terms of shapes but also with what Ingredients they are made from. This does allow them to be part or be the essential part of so many dishes as a most needed base. So many Pasta dishes are renown like the Lasagne.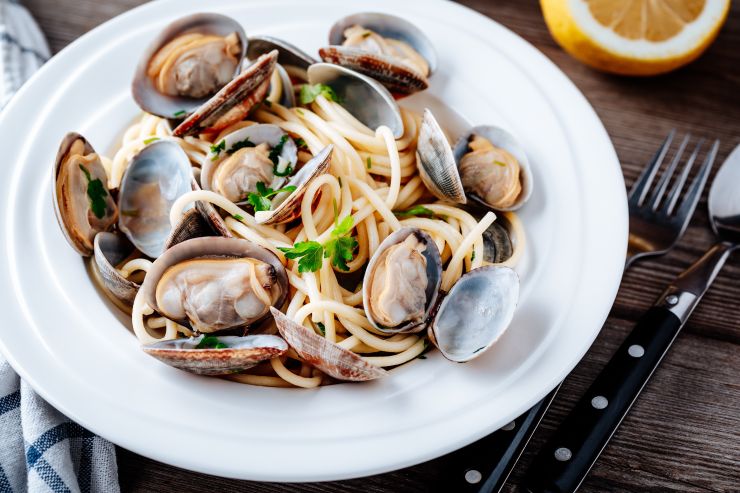 Spaghetti alla Vongole. Simple as it is this Pasta dish is ever so popular and ever so traditional in Venice.
From Spaghetti alla Vongole to Lasagne passing by Mac and Cheese and Ravioli almost everyone of us did taste the good old Pasta in their life. The matter of fact is, is that Pasta are so versatile that it can be as refine as you want it to be or as comforting as you want for your familly so you can feed a crowd.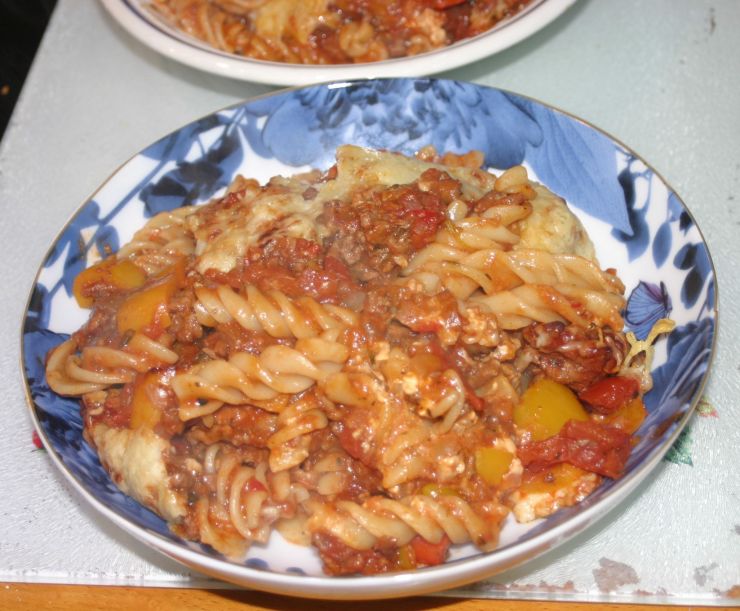 Fusilli with Sausage Meat and Sweet Pepper Raggu. This home made number is just comfort food in a bowl. Not a looker yes, but delicious yes.
Concerning Pasta shapes, there are so numerous that you almost could write an encyclopedia about Pasta. To try to find my favourite ones is ever so hard because I love most of them. But I will start nonetheless with the humble Macaroni. In France Macaroni are also called 'La Coquillette' when they are in small size. The brand we used to have for our Pasta back then was Lustucru. It is interesting to see how families tend to stick to their brands sometimes for all their life. For exemple my Partner could always swear by Heinz. (Smile)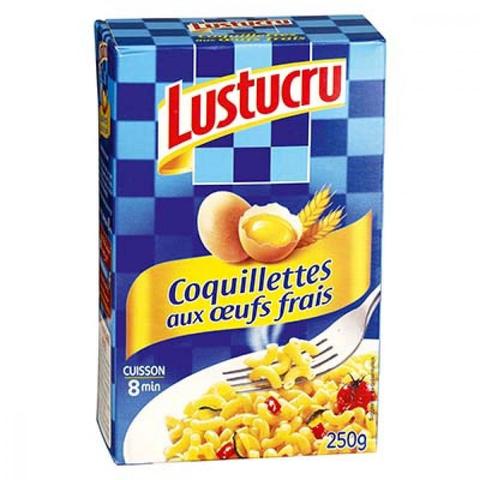 Les Coquillettes de Lustucru.
It was with Coquillettes which I learn to feed myself on my own as student and teenager but I must confess that with Tomato Purée and grated Cheese, it was doing me just fine at that time therefore I was purely contented. Nowadays I did turn my attention ( not all of course) to do lots of different versions of Mac'n'Cheese which I simply like and enjoy greatly.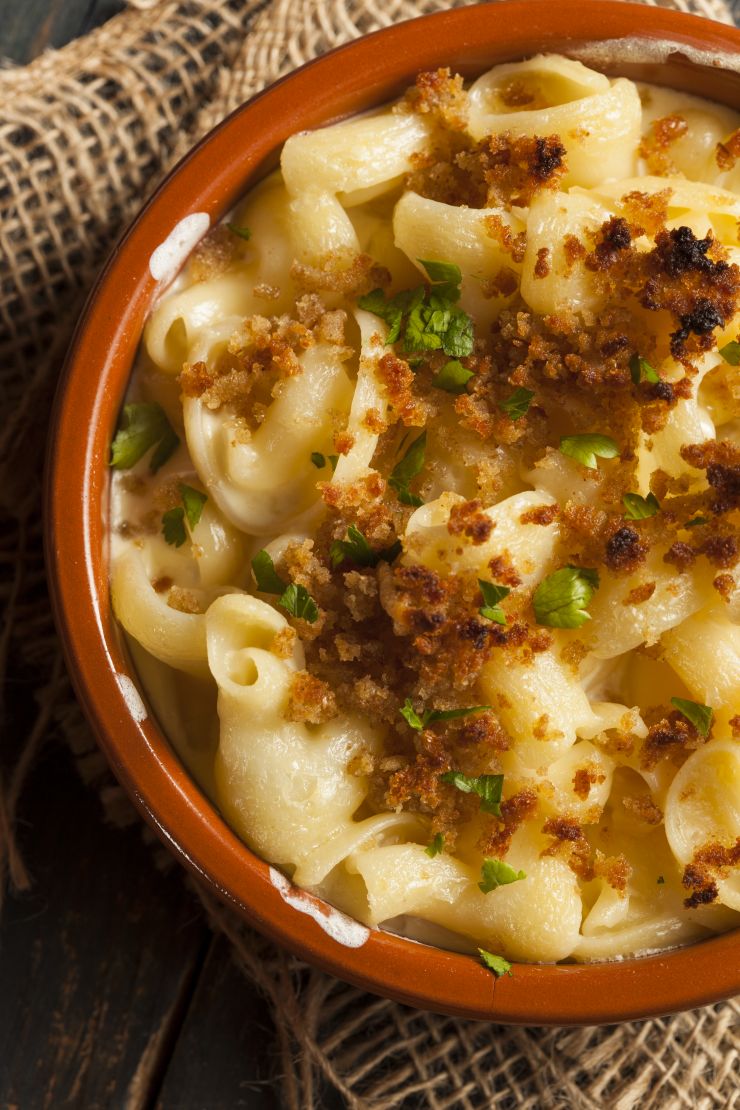 Macaroni and Cheese with Breadcrumbs, chopped Parsley, a Creamy White Wine Sauce and Grated Gruyére and Parmesan.